Hale Pa'ahao Prison
Introduction
Hale Pa'ahao (translated to "stuck-in-irons") prison was built in 1853. The 1850s was the height of the whaling period and Lahaina saw a large influx of sailors who often became rowdy and committed offenses such as fighting, drinking, and uncontrolled horse riding in town. The prison was constructed to gain control over these sailors, as well as locals who participated with them. It operates as a museum today.
Images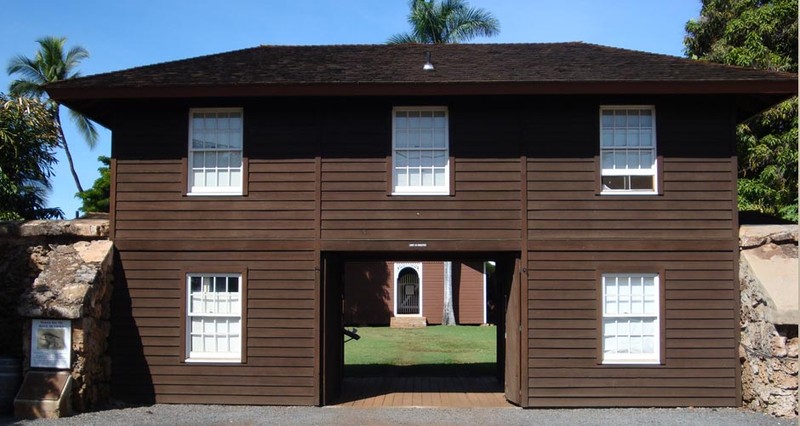 View of the courtyard and the gatehouse in the background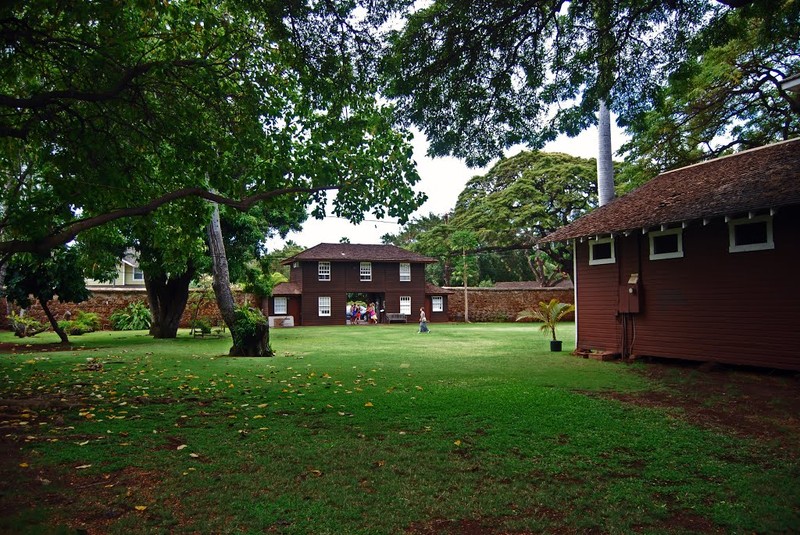 View inside one of the jail cells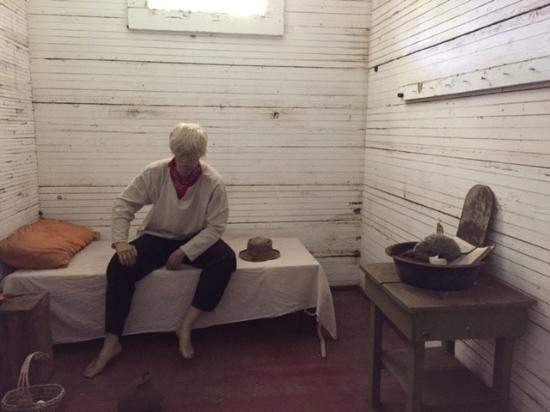 Backstory and Context
The prison replaced an earlier jail that was located in a fort next to the coast. The new prison used the large coral blocks from the fort and featured two wooden cell houses—one for women and the other for men—in the courtyard. The gatehouse served as the warden's residence. Even though it was a prison, for the first years prisoners did not have to follow strict rules. Some were shackled at night but during the day they were free to walk around the courtyard and play games and relax. Usually their ship captan arrived within 24 hours to pay for their bail. Strict rules were put into place in 1857.

In the 1930s, workers of the Works Progress Administration restored the cell buildings and stockade. The full restoration didn't start until the late 1960s when the Lahaina Restoration Foundation and other organizations started to restore the prison.
Sources
"Hale Pa'ahao Prison." Lahaina Research Foundation. Accessed September 3, 2016. http://lahainarestoration.org/hale-paahao-prison.
Additional Information