St. Petersburg High School
Introduction
This school was founded in 1898 for secondary education with its current building we see today being constructed in 1926. This school has been billed as the nation's first "Million Dollar High School." Before coming to this location, the school was located, along with affiliated buildings, throughout St. Petersburg, This High School known by top universities around the world is also home to the International Baccalaureate Diploma Programme (IB program) in Florida. The High School is still in operation. A former principal was Vyrle Davis Davis, who was the first African-American area superintendent in the United States.
Images
1920s-1930s postcard of the high school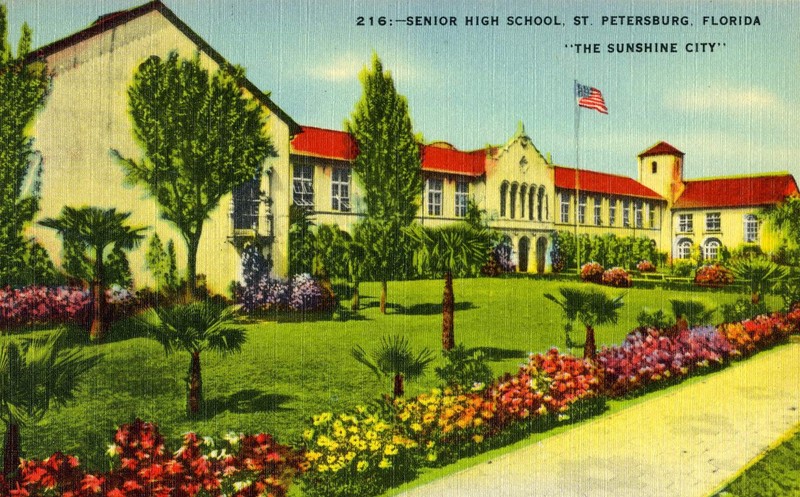 Aerial view of the high school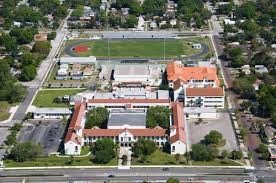 Close up of a portion of the HIgh School as it looks today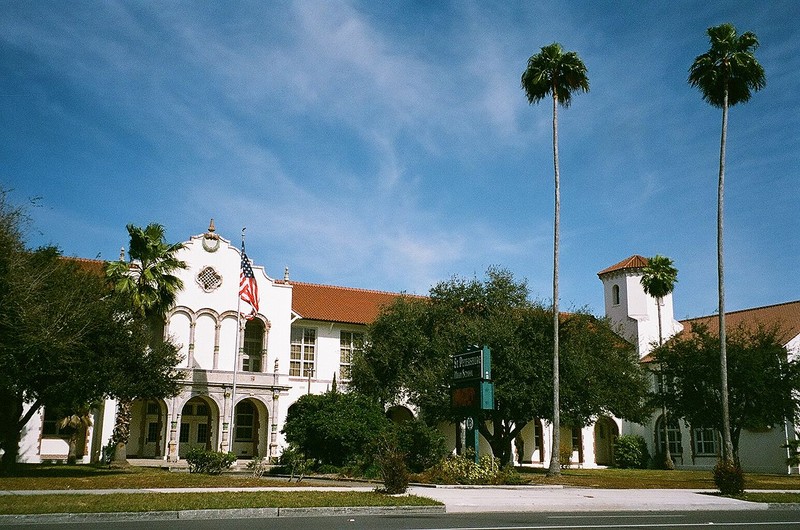 Backstory and Context
In 2012 a fire raged through the Auditorium which cost about $1 million dollars in damage. More damage came to the Bell Building when a pipe burst, flooding two floors.

Alumni of the school include: Former Governor and Secretary of State of Florida, Charlie Crist, Doors frontman Jim Morrison, MLB player Milt May and NFL player Charles Horton.
Sources
"Fire cancels classes, does over $1M damage at St. Petersburg High School". Tampa Bay Times.
Additional Information