Beat Museum
Introduction
The Beat Museum, located on 540 Broadway, is a small, one-room museum with artifacts from the Beat era. The Beat Museum's collection includes photos, letters, a signed copy of Ginsberg's Howl, and Neal Cassady's striped referee-style shirt. At this site you can learn more about the influential people of this generation, and have a glimpse at life during this exciting time in American history.
Images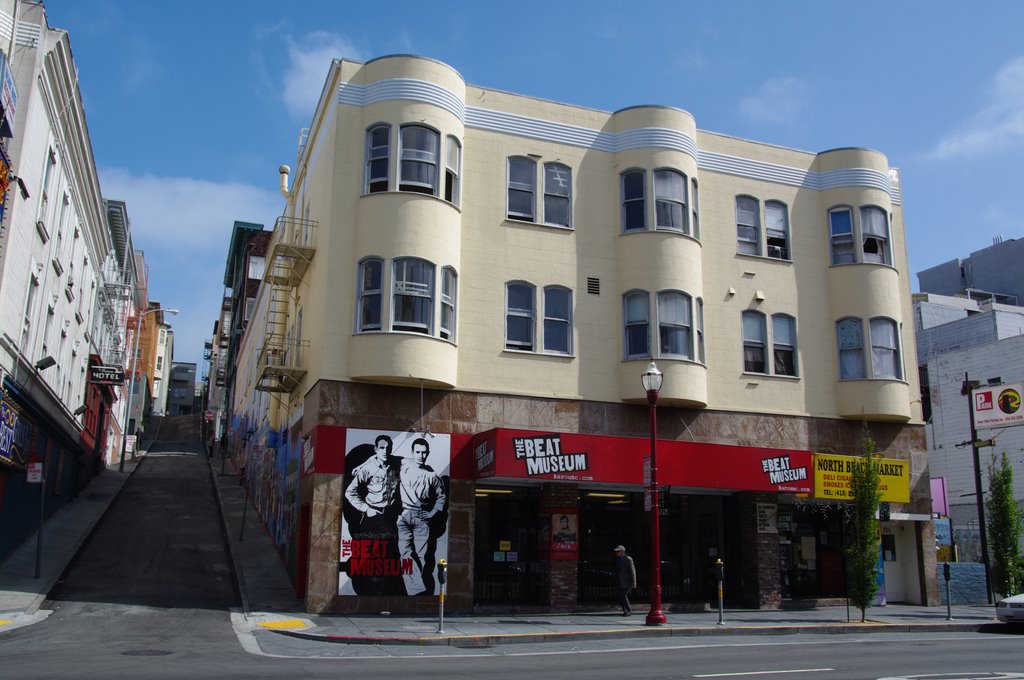 Backstory and Context
The Beat Museum is dedicated to spreading the spirit of The Beat Generation, which is defined as a spirit of tolerance, compassion, and having the courage to live your individual truth. The Beats, as in beaten down and beatific, were a collective of writers, artists and thinkers that congregated in 1950s San Francisco.
The Beat Museum is home to an extensive collection of Beat memorabilia, including original manuscripts and first editions, letters, personal effects and cultural ephemera. Located in San Francisco's North Beach neighborhood, we occupy the same ground that was once the epicenter for Beat activity during the 1950s.
The Beat Museum has been independently owned and operated since its inception in 2003. We are dedicated to carrying on the Beat's legacy by exposing their work to new audiences, encouraging journeys—both interior and exterior—and being a resource on how one person's perspective can have meaning to many.

Sources
About Us. Beat Museum. Accessed April 01, 2017. http://www.kerouac.com/about/.

Beat Museum in San Francisco. SF Tourism. Accessed April 01, 2017. http://www.sftourismtips.com/beat-museum-in-san-francisco.html.


Additional Information