Hugh Mercer Monument
Introduction
Born in Scotland on January 17, 1726, Hugh Mercer was a trained physician working for the army of Bonnie Prince Charlie, pretender to the British throne, until Bonnie Prince and his army was destroyed at the Battle of Culloden in 1746. Mercer was then a fugitive and forced to flee to the American colonies, settling in Fredericksburg, Virginia and opening an apothecary shop. Active in politics and the military, he became a General in the Continental Army during the American Revolution. He was vital in the Battle of Trenton, Christmas of 1776 and was killed a month later during the Battle of Princeton (NJ). In 1906 this monument, sculpted by Edward V. Valentine, was erected in Fredericksburg Washington Avenue Historic District.
Images
Monument as it appears today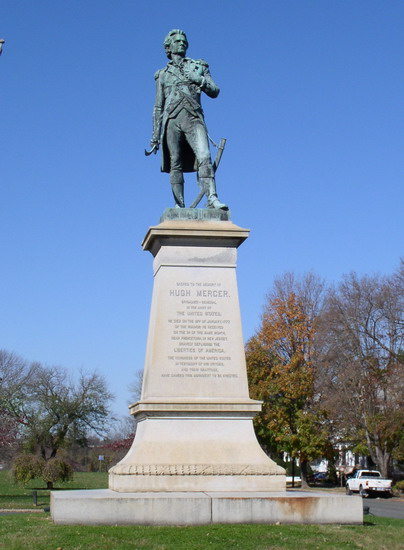 Photo taken after monument was erected in 1906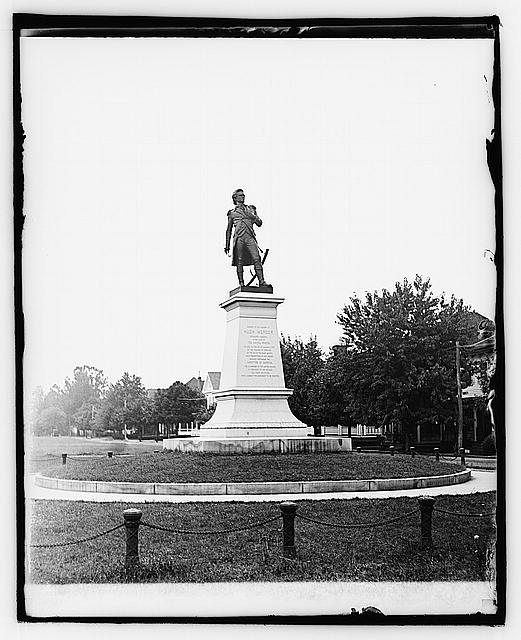 John Trumball painting of the death of General Hugh Mercer. Mercer is being bayoneted by British Soldiers in the center.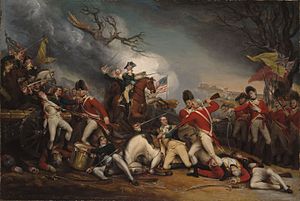 Undated John Trumball sketch of Hugh Mercer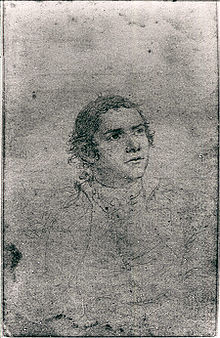 Backstory and Context
The inscription to this bronze monument states:
"SACRED TO THE MEMORY OF HUGH MERCER, BRIGADIER GENERAL IN THE ARMY OF THE UNITED STATES. HE DIED ON THE 12TH JANUARY, 1777 OF THE WOUNDS HE RECEIVED ON THE 2ND OF THE SAME MONTH. NEAR PRINCETOWN, IN NEW JERSEY, BRAVELY DEFENDING THE LIBERTIES OF AMERICA, THE CONGRESS OF THE UNITED STATES IN TESTIMONY OF HIS VIRTUES, AND THEIR GRATITUDE, HAVE CAUSED THIS MONUMENT TO BE ERECTED."
Sources
Goolrick, John Tackett. The life of General Hugh Mercer: with brief sketches of General George Washington, … New York: Neale Pub. Co., 1906,
Additional Information