Haskell House
Introduction
Part of the historic Clarksville District in Austin, Haskell House serves as a repository of Clarksville history. The community was founded by African Americans in 1871, six years after the end of the Civil War. This home was owned by Union veteran Hezikiah Haskell. After Haskell's son passed away, the Haskell family deeded the house to the City of Austin for use as a community center and a place to preserve and interpret the history of the Clarksville community.
Images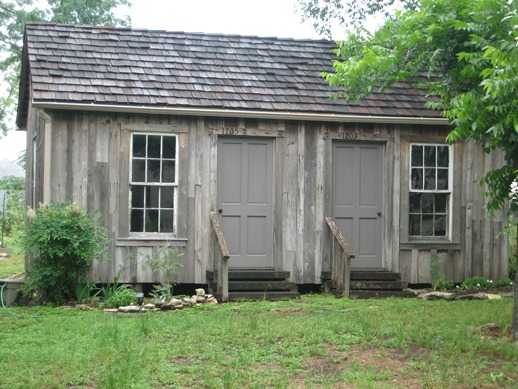 This photo was taken during the 1980s when the Haskell House hosted a free meal program for seniors.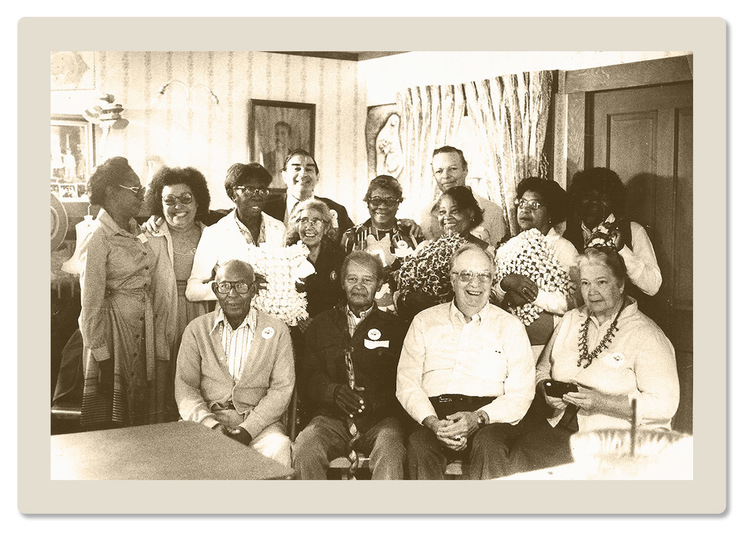 Hezikiah "Kye" Haskell served the Union army during the Civil War and was one of the army's "Buffalo Soldiers" assigned to a western cavalry unit.
Backstory and Context
One of the first homes in the Clarksville community, this house was owned by Mary and Edward Smith after the Civil War. Like many Austin residents, the Smiths rented rooms to boarders to earn extra money. One of the boarders in this home was Union veteran Hezikiah Haskell, who later acquired half of the Smith homestead following his marriage to the Smith's daughter Catherine.
The Smiths and Haskells shared this lot for many years. During the interim between the start construction on the neighboring Sweet Home Missionary Baptist Church (1725 West 11th Street) and the church's completion, the Haskells opened their home to the congregation for Sunday meetings.
Thanks to the efforts of historic preservationists, local government agencies, and community members, the Haskell House serves as a reminder of Clarksville's history and the efforts of former slaves who created the community. During the late 19th and early 20thy century, Clarksville was an oasis for African Americans who faced the indignity of segregation throughout the city of Austin. During the modern civil rights movement, residents and institutions throughout Clarksville worked to challenge segregation.

Following the death of their son, Hezikiah Haskell, Jr., the Haskell family deeded the house to the City of Austin. For several years in the late 1980s, the Haskell House was the site of a popular Senior Lunch Program that was run by the Department of Parks and Recreation.

With a combination of grant money from the Texas State Historic Commission and the Austin Convention and Visitors Bureau and the CCDC's own funds, the Haskell House has become a repository of Clarksville's history. In addition, the CCDC established the Clarksville Community Garden behind the house.
Sources
"Hezikiah Haskell House." Clarksville Community Development Corporation. Accessed October 23, 2014. http://www.clarksvillecdc.org/historic-landmarks.
Additional Information