Amon Carter Museum of American Art
Introduction
Established in 1961, the Amon Carter Museum of American Art preserves and presents masterworks of American art from the 19th and 20th centuries. These include photographs, paintings, prints, sculptures and other works on paper (watercolors and drawings). Particular emphasis is placed on depictions of the Old West and those works that reflect key turning points in American history. Photographs are also an important component of the museum's collection. At 45,000 strong, they comprise one of the country's foremost collections of American photography, spanning from the medium's beginning to today. The museum's namesake, Amon G. Carter Sr. (1879–1955), led the effort to found the museum and to this end donated funds and his collection of Old West paintings by Frederic Remington and Charles M. Russell.
Images
The Amon Carter Museum of American Art was founded in 1961.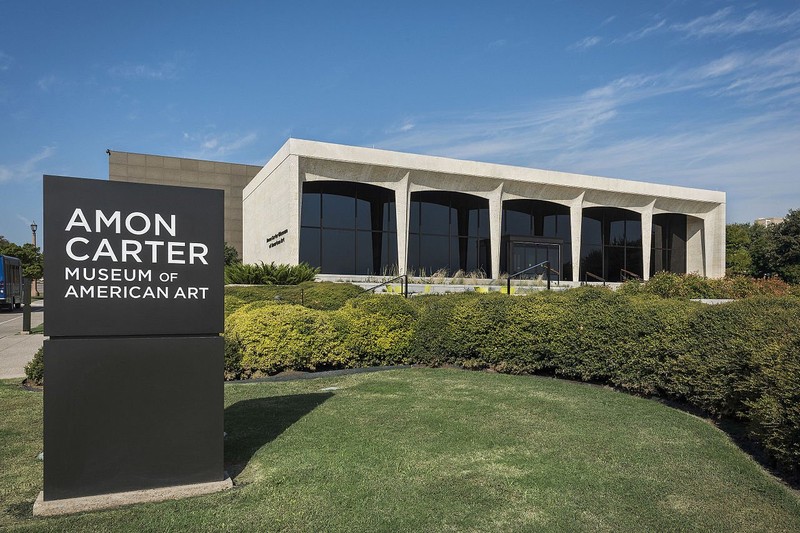 Backstory and Context
Amon Carter was a co-founder of the Fort Worth Star-Telegram and overtime earned the wealth that would enable him establish the museum. Its name was changed to the American Carter Museum of Western Art in 1977. Upon the museum's 50th anniversary in 2011 the name was given its current one.
Sources
"About." Amon Carter Museum of American Art. Accessed August 19, 2016. http://www.cartermuseum.org/about.

Photo: Wikipedia Commons
https://en.wikipedia.org/wiki/Amon_Carter_Museum_of_American_Art#/media/File:Amon_Carter_Museum_of_American_Art,_facade.jpg

Additional Information