Spring Hill Farm – Fairfax County, Virginia (c1809-2014)
Introduction
This historic home, built between 1809-1822, was particularly notable for its Federal-era architecture. Renovated numerous times, it still retained its historical integrity. On Dec. 5, 2001, Spring Hill Farm was designated a Virginia Historic Site. On Nov. 22, 2002, it was added to the National Register of Historic Places. In February 2014, Spring Hill was torn down — along with a nearly 400-year-old Black oak tree. The builder incorporated some of the beams and floorboards into the new home.
Images
The historic home in 2012.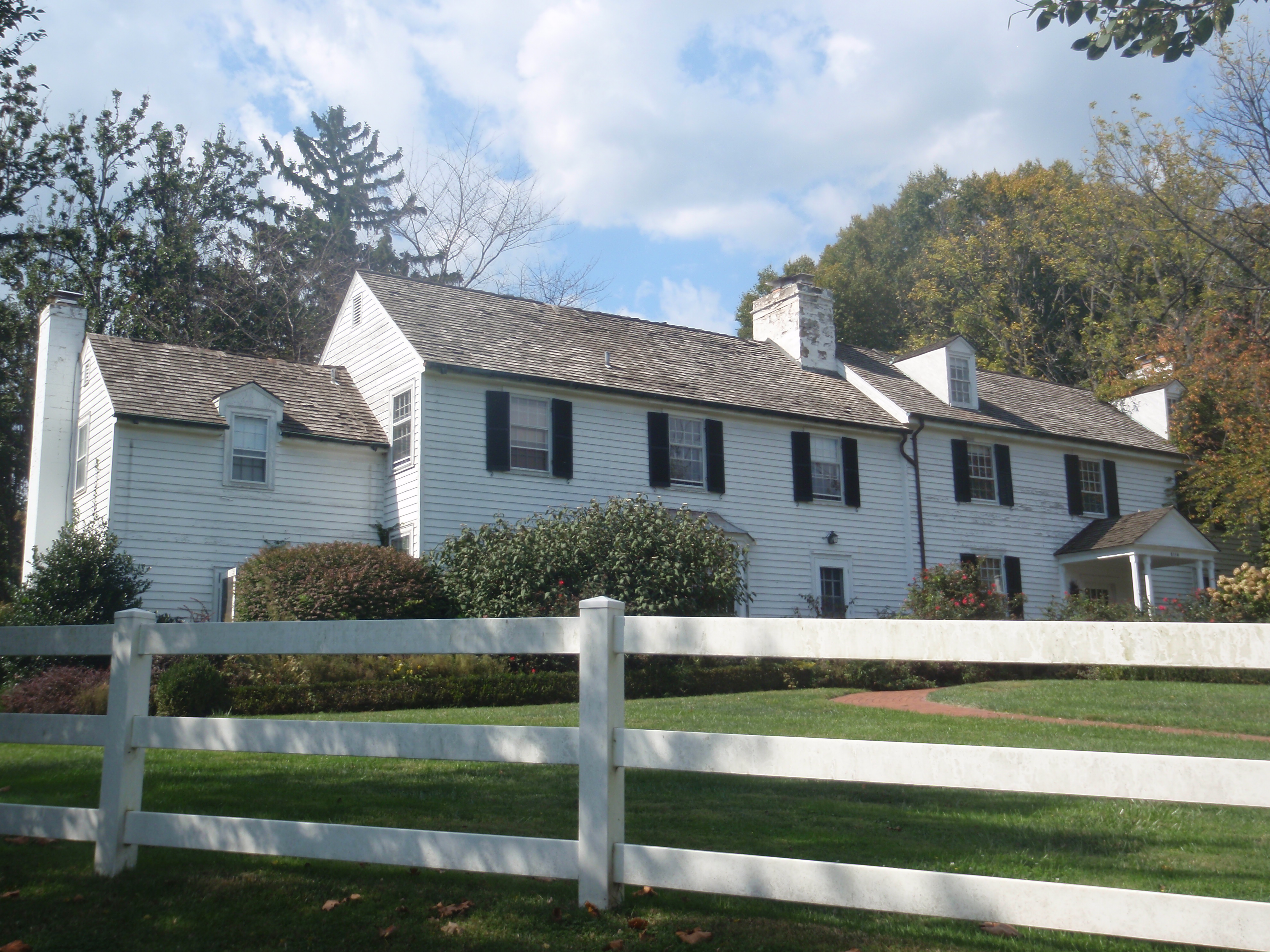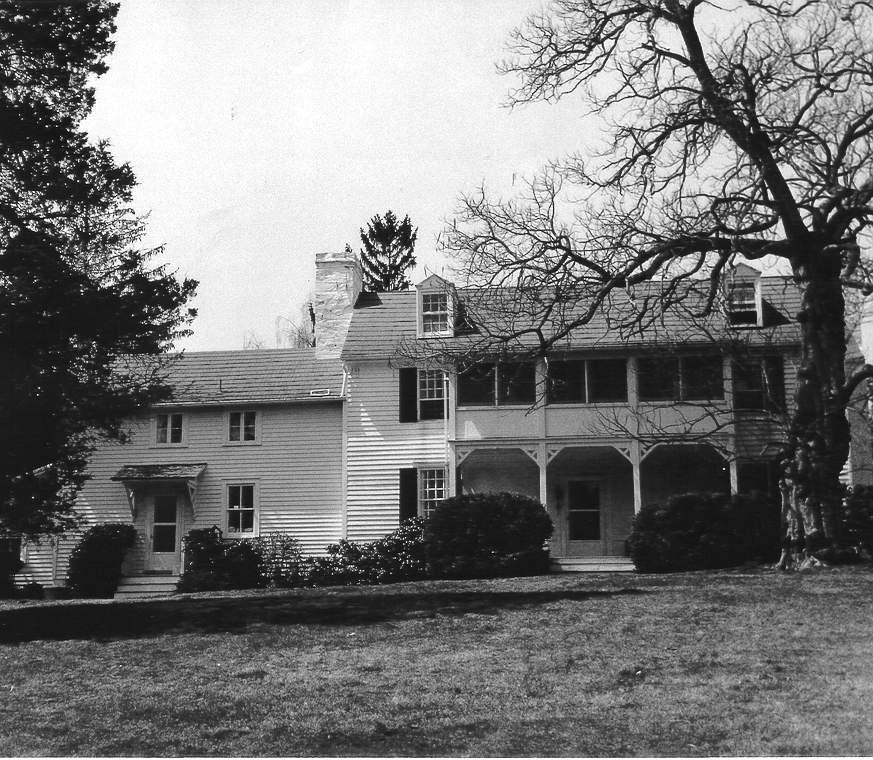 The New Spring Hill Home in 2019.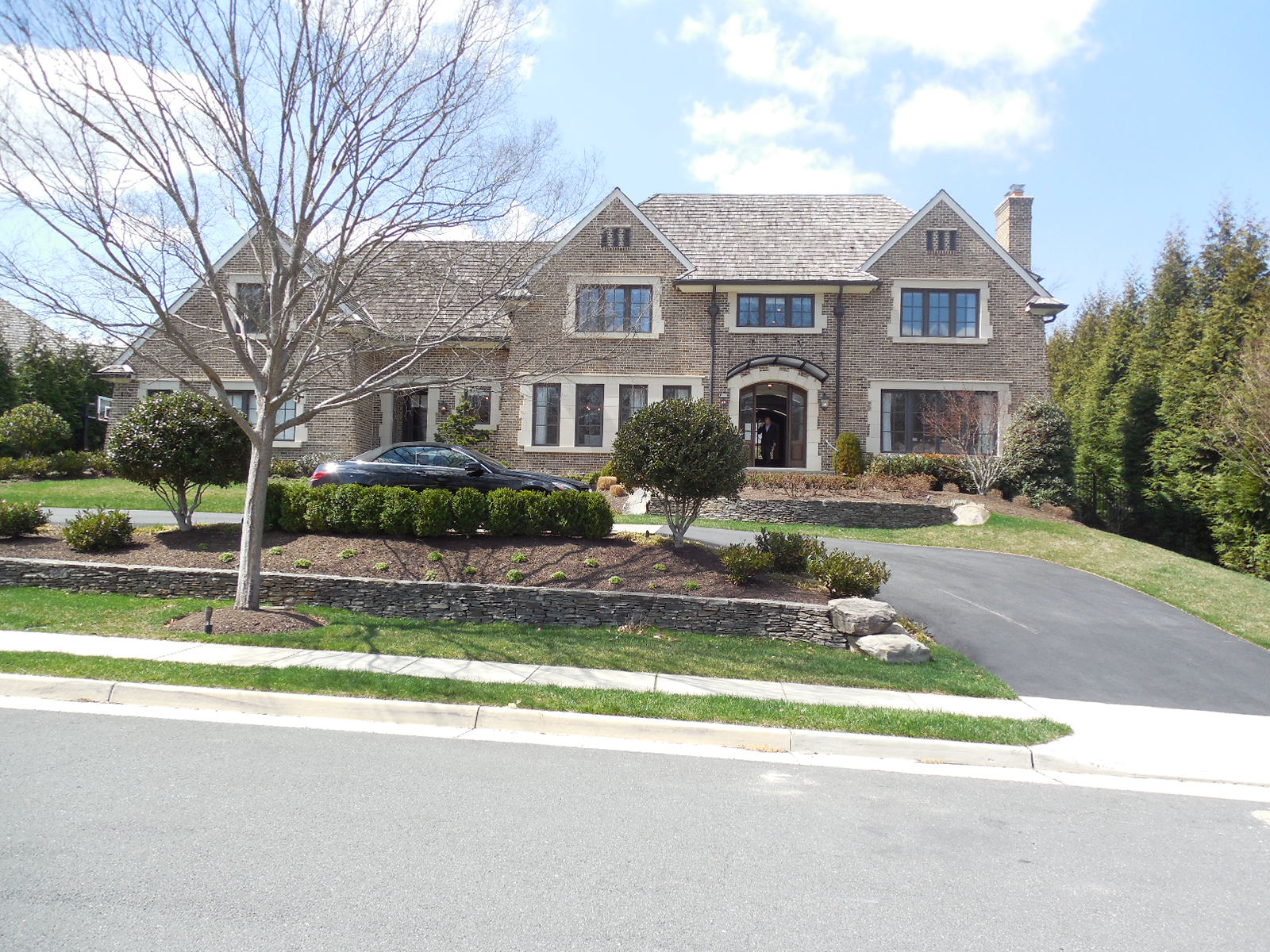 Backstory and Context
William Swink, a Blacksmith, settled in Fairfax County, Va., about 1780, having come from Pennsylvania by way of Prince George's County, Md. He and his wife Mary raised 11 children; one died at a young age.
 William and Mary's first home, Madeley, was located on a 21-acre plot that William purchased in 1796 — and possibly rented before that. In 1808, William purchased 163.5 acres of land from the estate of Gustavus Scott.[1] This tract abutted the 21-acre plot and is the property where Spring Hill would be built. 
William Swink Jr. inherited the property in 1822 from his father. William Jr. added a two-story addition on the back of the house in about 1850. William Jr. and his wife, Margaret (Lindsay) Swink, sold Spring Hill and 223 acres in 1869 to Daniel W. Alvord. Alvord owned and operated the property as a dairy farm until he died in 1871. Daniel's son, Major Henry E. Alvord, U.S. Army, purchased the property from his father's estate in 1873 for $10,000.
Henry E. Alvord married William Jr.'s daughter, Martha Scott "Mattie" Swink, in 1869. It is believed that they met during the war when Henry's unit came to Spring Hill, looking for Col. John S. Mosby. Family lore has it that Mosby used Spring Hill as a hideout, concealing himself in the attic.
After their wedding in 1869, Henry carried Martha over the threshold of a door at the end of the house. Martha stated that that door was to be sealed shut and not opened until she was carried out at her funeral. 
Henry Alvord died in 1906 and willed Spring Hill to Martha. Martha remained in the house until April 1909, when she moved in with her nephew, William S. Hunter. Martha was presumed to have stayed there until her death on July 6, 1913. However, she may have moved back to Spring Hill; or maybe she was just taken back for her funeral. Martha's death notice in the Washington Evening Star states the death yesterday of Mrs. Martha S. Alvord, widow of Maj. Henry E. Alvord, at her home, Spring Hill, Va. Funeral services are to be at her late residence. A member of the Sherman family of Ash Grove confirmed that the funeral did take place at Spring Hill and that the door was resealed. The door was still sealed when the house came down.
Martha S. (Swink) Alvord, in her will, dated April 30, 1906, bequeathed money and personal belongings to several relatives and friends. The Spring Hill property was to be equally divided between her grandnephew John Henry Van Dyke/Van Dyck, grandniece Martha Alvord Johnson/Johnston, and niece Cordelia Johnson/Johnston. John Henry is believed to have received the part with the house.
Various portions of Spring Hill Farm were sold off over the next several years. The area across Spring Hill Road from the house was subdivided with new roads mapped out in 1906. Otto S. Jr. and Clara (Mortenson) Beyer purchased the house and about 28 Acres on May 25, 1925. They added the large wing on the south side as well as a two-story porch on the front. In 1965, Clara Beyer, now a widow, placed Spring Hill in a trust for her three sons, Morten S., Donald S., Richard S. Beyer, and their wives.
On Sept. 1, 1971, Peter C. Andrews purchased a 14-acre portion of Spring Hill from Peter H. and Nina S. Wood. This lot is presumed to have included the house — in 1972, Andrews contracted preservationist Orin Bullock to restore the home to its original looks. This remodeling involved replacing the large front porch and renovating or replacing the 1850 addition.
On March 30, 1973, Andrews acquired an additional 11.5 acres of Spring Hill from the three Beyer Brothers.
Andrews lived at Spring Hill until about 1993, and on Aug. 3, 1994, and Aug. 29, 1995. He sold the 25.5-acre property to Spring Hill Farm Land LLC. SHFL subdivided the property into 18 lots for multi-million dollar houses.    
The developer tried for nine years to find a suitable buyer for Spring Hill. Owing to the cost of restoration, financial considerations led to its demolition and the historic home was torn down in Feb. 2014. It was the last of the old Swink homes remaining in Fairfax County.
Sources
Most records, such as Wills, property deeds, and some vital records, that are referred to herein are located in the Fairfax County, Va., Archives and Land Records sections of the Circuit Court, Fairfax, Va. 20130. Sources of other information will be identified separately.
National Register of Historic Places, Registration Form. Spring Hill Farm. March 22, 2002. Accessed July 15, 2020.
https://catalog.archives.gov/search?q=Spring%20Hill&f.ancestorNalds= 40571316
National Register of Historic Places. Spring Hill Farm. November 22, 2002. Accessed August 16, 2016. http://www.dhr.Virginia.gov/registers/Counties/Fairfax/029-0035_Spring_Hill_Farm_2002_Final_Nomination.pdf
Virginia Land Office Grant Book X, 1795-1797 p. 362 (Reel 303); digital images, Library of Virginia, Richmond (http://www.lva.virginia.gov/ : 11 Aug. 2006). William Swink.
Virginia Land Office Survey Book No. 4, 1795-1796, p. 253 (Reel 315); digital images, Library of Virginia, Richmond (http://www.lva.virginia.gov/ : 11 Aug. 2006). William Swink.
"Trustee's Sale of a Virginia Farm" Fairfax News; Fairfax, Va, March. 7, 1873, p. 2.S
Image Sources
Fairfax County Library, Fairfax City branch, Virginia Room, Picture Archives; Fairfax Va. 20130

Additional Information