Fort Ethan Allen, Arlington VA
Introduction
Fort Ethan Allen was an earthen fort built by the Union Army to defend the approach to Washington. Constructed in 1861, the Arlington fort was part of the Union's attempt to defend the capital from a potential Confederate attack during the Civil War. Abraham Lincoln personally inspected the fortification which was named in honor of Ethan Allen, a militia leader in the American Revolution who captured Fort Ticonderoga from the British. On December 3rd, 2003, the remaining walls of the fort were added to the Virginia Landmark Register. The following year, the remaining portion of the fort was added to the National Register of Historic Places. Visitors can see the remains of the wall and interpretive signs at Fort Ethan Allen Park.
Images
An overgrown portion of the remains of Fort Ethan Allen ((By Farragutful (Own work) [CC BY-SA 3.0 (http://creativecommons.org/licenses/by-sa/3.0)], via Wikimedia Commons))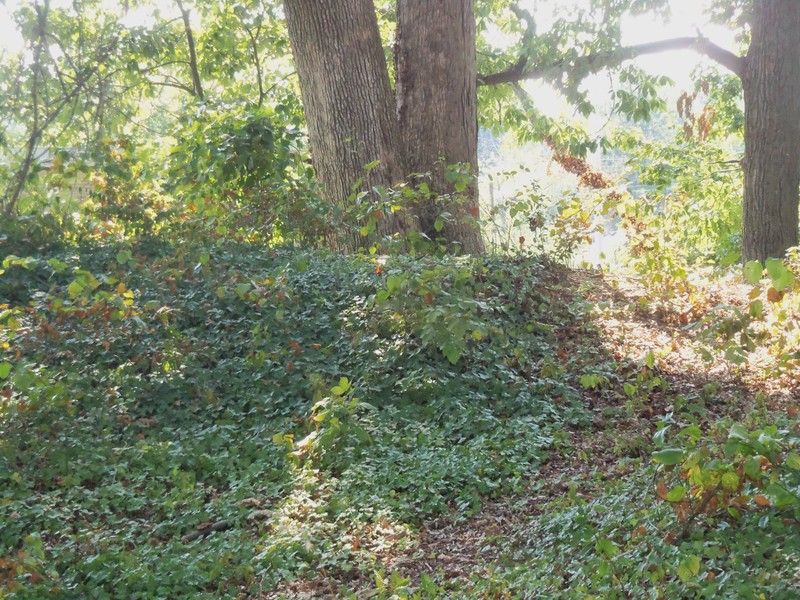 The fort held about three dozen guns and could garrison as many as one thousand troops.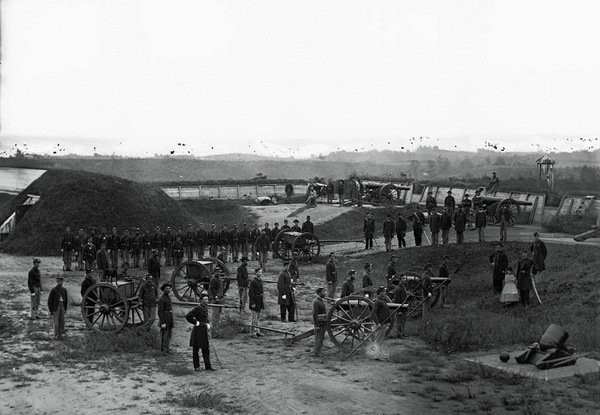 Backstory and Context
In May of 1861, during the American Civil War, Federal troops took control of Arlington Heights. Initially, work was conducted on Forts Runyun, Corcoran, Albany, and Scott in order to try to bolster their defense of Washington, DC. Fort building increased after the Federal army was defeated at Bull Run in July of 1861, and work began on Forts Richardson and Ethan Allen, as well as a line of defense called the Arlington Line. For all the preparation that went into the fortifications, the Arlington Line was never attacked, along with Forts Ethan Allen and Richardson. Perhaps the only wartime action the Fort saw was a visit by President Abraham Lincoln.
Fort Ethan Allen remained where it was built, and as it was merely an earthen fort, it was subject to natural erosion. The land was left to itself, and in time, it was converted into the Fort Ethan Allen Park. After decades, the fort had largely degraded, and only a few portions of the fort remain, grown over by the local flora. On December 3rd, 2003, it was designated on the Virginia Landmark Register, and on February 11th, 2004, it was added to the National Register of Historic Places.
Sources
"Fort Ethan Allen - Projects & Planning." Projects Planning. Accessed August 14, 2016. https://projects.arlingtonva.us/projects/fort-ethan-allen/.
Additional Information