Georgetown Market
Introduction
The Georgetown Market is a historic market house in the Georgetown area of Washington, DC. Built in 1865, the market was built into a pre-existing market structure dating back to 1795. On May 6th of 1971, it was added to the National Register of Historic Places. The market underwent renovations in recent years, and it currently hosts a number of businesses.
Images
A view of the market in 2008 ((By AgnosticPreachersKid (Own work) [CC BY-SA 3.0 (http://creativecommons.org/licenses/by-sa/3.0) or GFDL (http://www.gnu.org/copyleft/fdl.html)], via Wikimedia Commons))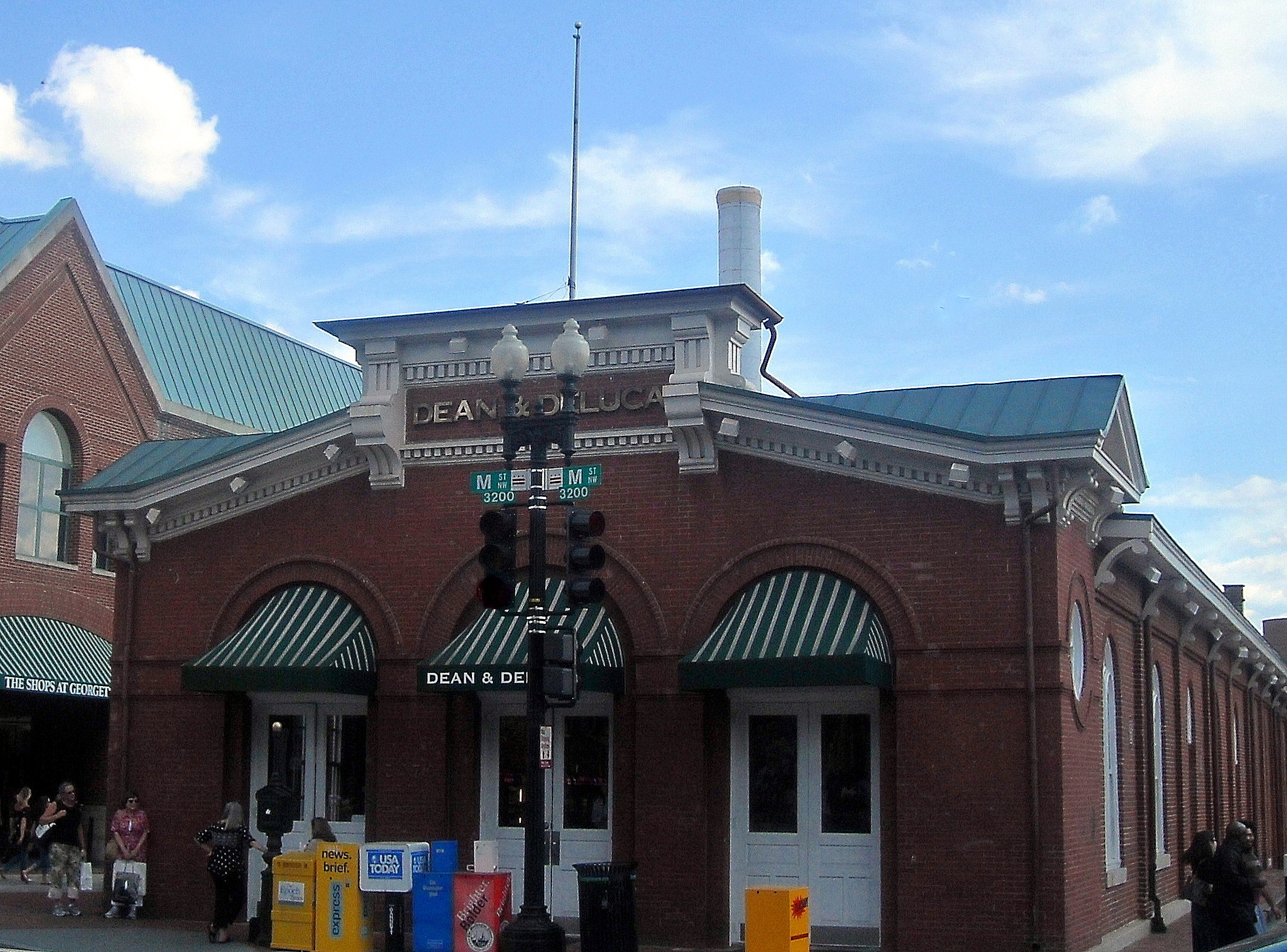 Backstory and Context
In 1795, Washington, DC's first recorded public market opened for business. Previously, the property had been a butcher's market, which had at some point been replaced by a debtor's jail. The jail was moved in 1795, however, in order to make way for the frame of what was to be a frame market house. The frame market did not remain long in the town, however, as the town experienced a surge in growth and required a more substantial market. As a result, the market was torn down in 1796 and replaced with a much larger marketplace. Over the years, the market was expanded several times over in accordance with the continued growth of Georgetown, but as the American Civil War raged on, the market was damaged numerous times. By the time the war had ended, the market seemed to be beyond repair, and the town tore what remained down. In 1865, a new market was built, and it still remains in Georgetown today.
The Georgetown Corporation owned and operated the market following its construction, but in 1871, Georgetown was incorporated into the District of Columbia. As a result of the incorporation, DC's government began regulation of the market. DC government leased out the building to multiple businesses in the following years beginning in 1935, but in 1966, Congress ordered the District Government to begin a preservation effort for the building and re-convert it into a public market. It was not until May 6th of 1971 that the Georgetown Market was actually added to the National Register of Historic Places, however. As per the orders of Congress, the Georgetown Market building currently serves as a market for the Georgetown neighborhood area.
Sources
National Register of Historic Places. Georgetown Market. May 6, 1971. Accessed August 13, 2016. http://focus.nps.gov/pdfhost/docs/NRHP/Text/71001000.pdf