Nashville Customs House
Introduction
This beautiful Gothic Revival building was constructed beginning in 1875 and originally called the Customs House, Courthouse, Post Office Building. Other sections were added on in the coming decades. The building was proposed in 1856 but the Civil War and the post-war Reconstruction period prevented its construction. When it was built, it was seen as a symbol for the end of Reconstruction, as funding for it came from the federal government. President Rutherford B. Hayes, who appointed a Southerner to his cabinet, was in attendance at the laying of the cornerstone ceremony. Today, the building is now the location of a private firm that leases out office space. It was listed on the National Register of Historic Places in 1972.
Images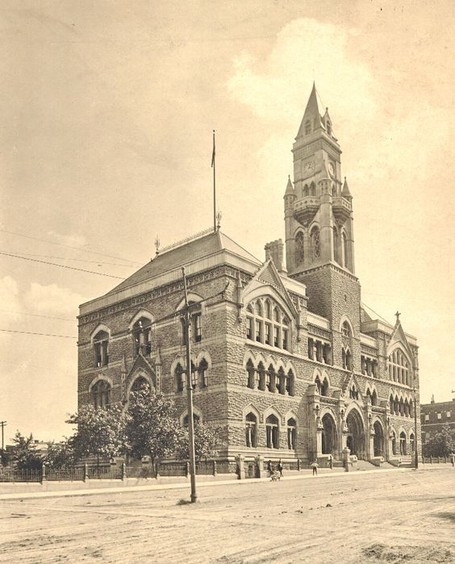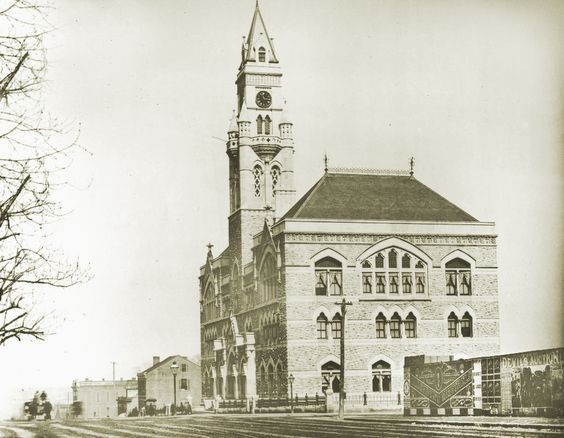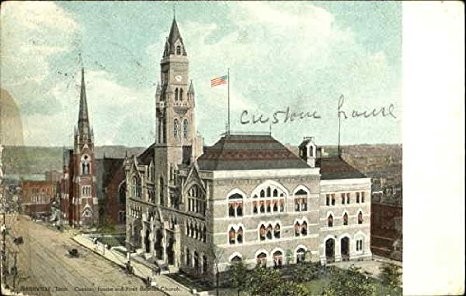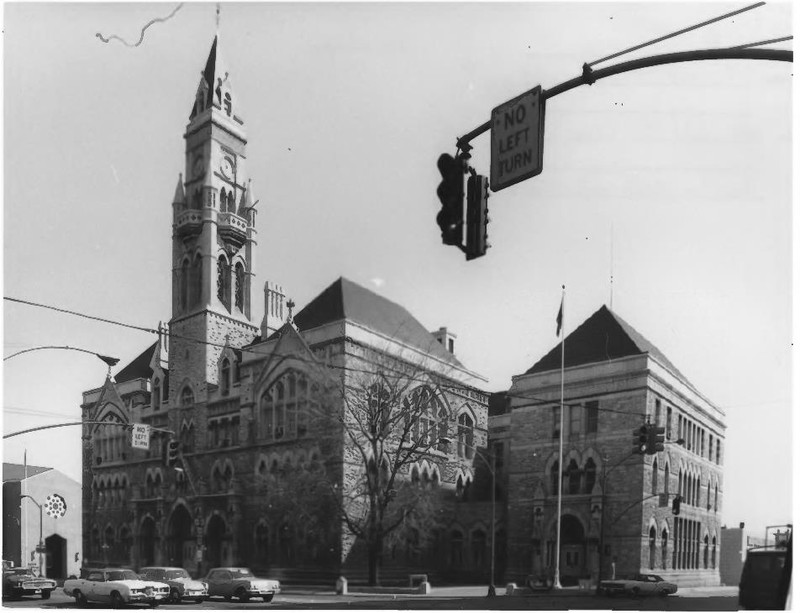 Backstory and Context
Treasury architect William Appleton Potter's design of the Custom House so pleased Washington officials that it was chosen to be displayed at the Centennial Exposition of 1876 in Philadelphia. Built in four sections, the center portion including the clock tower began in September of 1875. A rear portion, designed by Treasury architect, James Knox Taylor, was added in 1903. The wings, designed by James Wetmore, were added to the east and west ends of the structure in 1916. Its name was shortened to the Custom House and Post Office Building in 1906 and changed once again, in 1948, to the Federal Office Building.
Ownership was transferred in 1977 from the federal government to the Metropolitan Government of Nashville and Davidson County through the Historic Surplus Property Program. The current owner rehabilitated the building's interior.

Sources
Drummond, May T. "Federal Office Building." National Park Service - National Register of Historic Places Nomination. December 26, 1972. https://npgallery.nps.gov/GetAsset/7aa7028a-61dd-4e1e-822c-168999123c7c.

Ward, Getahn. "Nashville risks losing historic U.S. Customs House." Tenneseean. April 21, 2016. http://www.tennessean.com/story/money/real-estate/2016/04/21/nashville-risks-losing-historic-us-cust...