Liberty Tower (Sinclair Oil Building) New York City
Introduction
Manhattan's Liberty Tower, previously known as the Sinclair Oil Building, is a historic office building in Manhattan's Financial District. Constructed between 1909 and 1910, the Liberty Tower was, for a time, the tallest building in the world. In August of 1982, it was designated as a New York City Landmark, and in September of 1983, it was added to the National Register of Historic Places. In 1979, architect Joseph Pell Lombardi converted the building into an apartment building, and it has served as such ever since then.
Images
A view of the tower in 2013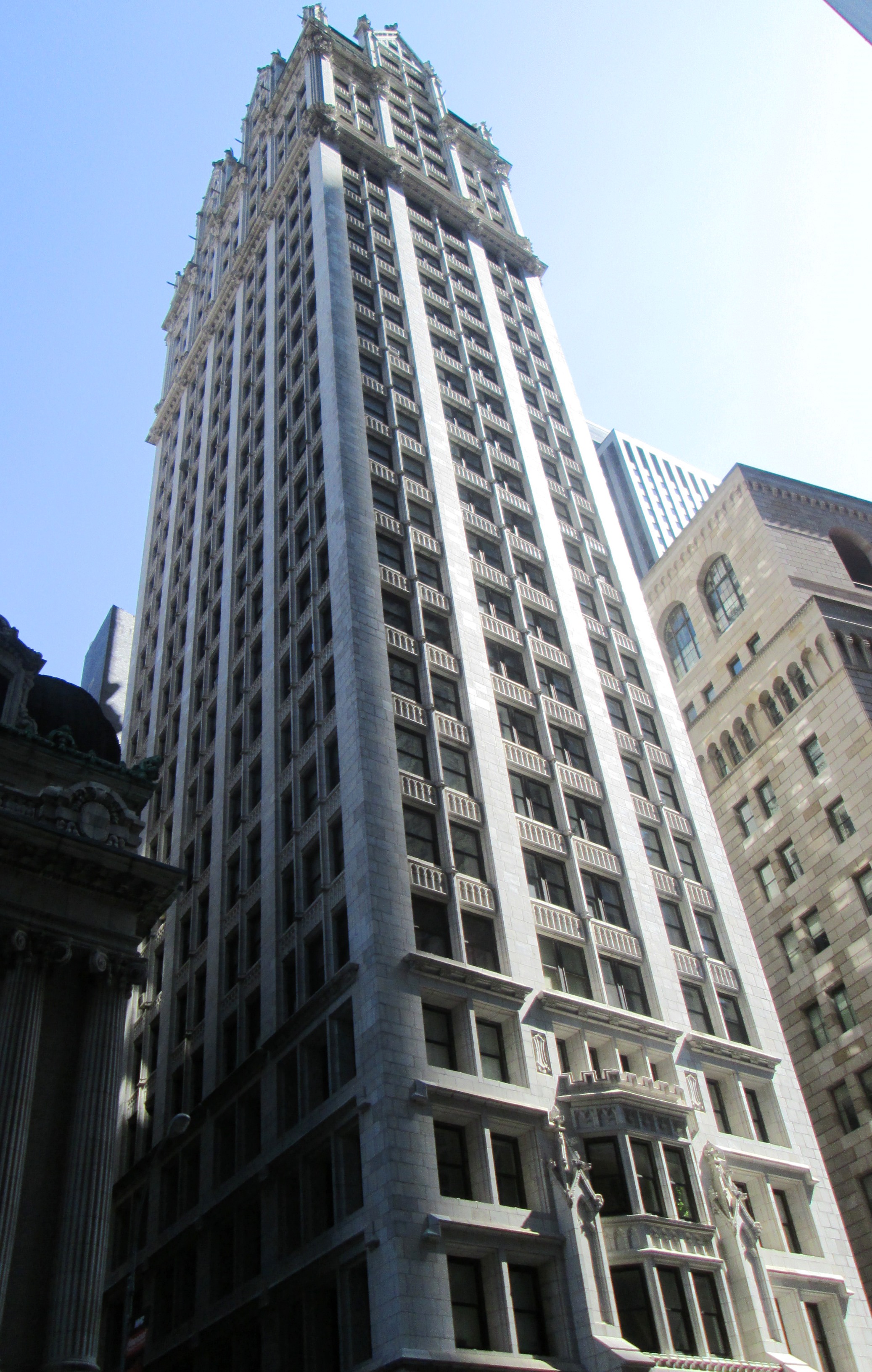 Tongue-in-cheek Gothic ornaments, many essentially unseen from street level, covered the building -- photo by Alice Lum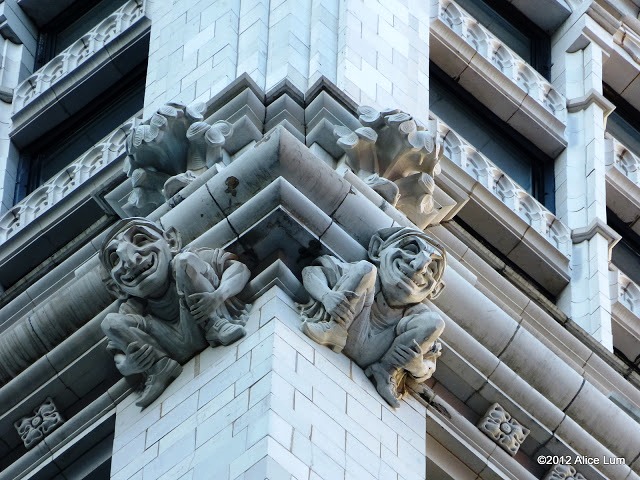 High-end materials like marble and bronze were used inside -- photo by Alice Lum
Backstory and Context
Records indicate that before the Liberty Tower was constructed, another building resided on the patch of land that Liberty Tower now inhabits. The previous building, among other things, was the first headquarters of the American Society for the Prevention of Cruelty to Animals (ASPCA) since it was founded in 1867. It also housed offices of the New York Evening Post for a time. Records do not indicate when the first building was torn down, but architect Henry Cobb designed the Liberty Building itself, and its construction spanned from 1909 until 1910.
Shortly after its opening, Theodore Roosevelt housed his law firm in the office building. The history of the building runs particularly deep in 1917, as an office was leased out in order to act as cover for German spies in World War I. The intention of the spies was to keep America from getting involved in the war, but the cover was exposed in March of that same year, prompting America to declare war on Germany. Following the German scandal, the building was entirely leased out by the Sinclair Oil Company.
The building remained in use for commercial office space for decades, and in 1979, it was renamed Liberty Tower and was renovated as residential space. Following this conversion, the Liberty Tower was designated as a New York City Landmark on August 24th of 1982, and it was soon after added to the National Register of Historic Places on September 15th of 1983. Today, the Liberty Tower continues to serve as a residential building for rental apartments.
Sources
"Liberty Tower, 55 Liberty Street - NYC Apartments." CityRealty. 2016. Accessed August 12, 2016. https://www.cityrealty.com/nyc/financial-district/liberty-tower-55-liberty-street/5284.
Miller, Tom. "The 1910 Liberty Tower Buildling -- No. 55 Liberty St." The 1910 Liberty Tower Buildling -- No. 55 Liberty St. January 01, 1970. Accessed March 08, 2017. http://daytoninmanhattan.blogspot.com/2013/01/the-1910-liberty-tower-buildling-no-55.html.
Additional Information