Cape May Fire Control Tower No. 23
Introduction
Nestled in along the shore of Cape May point is a tall slender upright building pointing to the heavens. This is the last remaining buildings from the World War II era left in Cape may County. It was recognized in 2003 and registered as historical and fully restored in 2009. Anyone from the public is open to enjoy what this unique journey back in time has to offer.
Images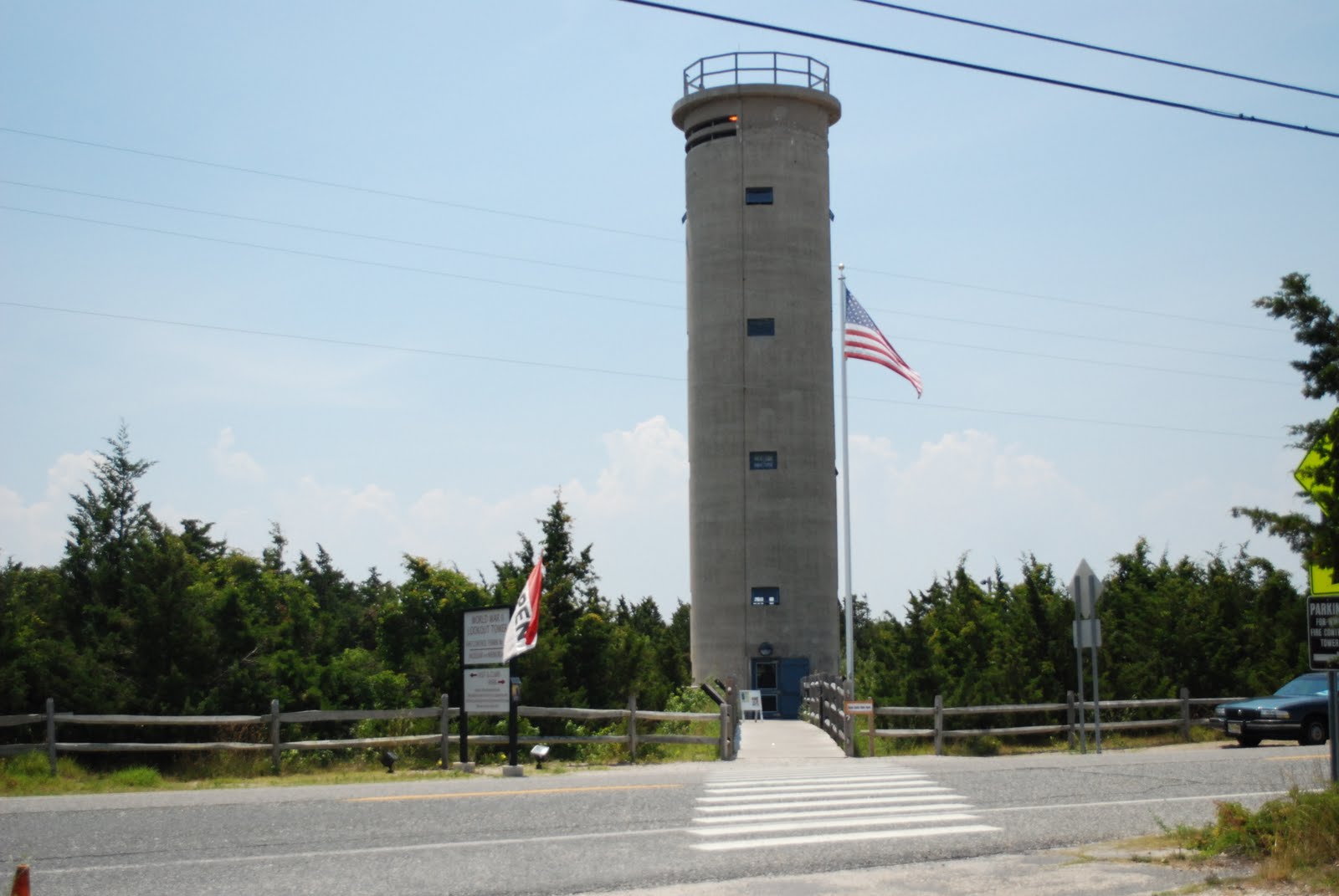 Backstory and Context
Fire Control Tower has been in Cape May's history for more than sixty years. It has been the lone landmark signaling what used to be a defense system in place for armed Coast Guardsman. When our brains venture into the past lives of these warriors, we can remember them riding the beachfront on top of their steeds as the war broke out. They did this because of the very threat of German submarines that could have been on the horizon.
Cape May County remembers this crisis. Mrs. Doris Branigan remembers it fondly. She' say's, "Virtiuallly thousands upon thousands upon thousands- all over the place- you couldn't find a place to live for love nor money"; "People were turning their closets into apartments" (
www.capemay.com
). She was speaking of the Coast Guardsman coming in to protect the peoples of Cape May during World War II.
Fire Control Tower No. 23 stands just over 100 feet tall and cannot be mistaken for anything else. It was built due to the Japanese attacking Pearl Harbor. The main purpose for this was to protect the Wildwoods all the way down the Delaware Coast. This tower is the only other remaining historical landmark to grace New Jersey.
Sources
Godfrey. Bill, 2006. "World War II's Lasting Mark. Retrieved from http://www.capemay.com/Editorial/June06/wwIItower.html. Retrieved on 10 Aug 2016.