Joseph Beale House
Introduction
The Joseph Beale House is a historic house designed by architect Glenn Brown. Built in 1909, the Beale House was built for Mr. and Mrs. Joseph Beale, with an emphasis on design and entertaining guests. It was placed on the National Register of Historic Places in May of 1973.
Images
A view of the house circa 2008 ((By AgnosticPreachersKid (Own work) [CC BY-SA 3.0 (http://creativecommons.org/licenses/by-sa/3.0) or GFDL (http://www.gnu.org/copyleft/fdl.html)], via Wikimedia Commons))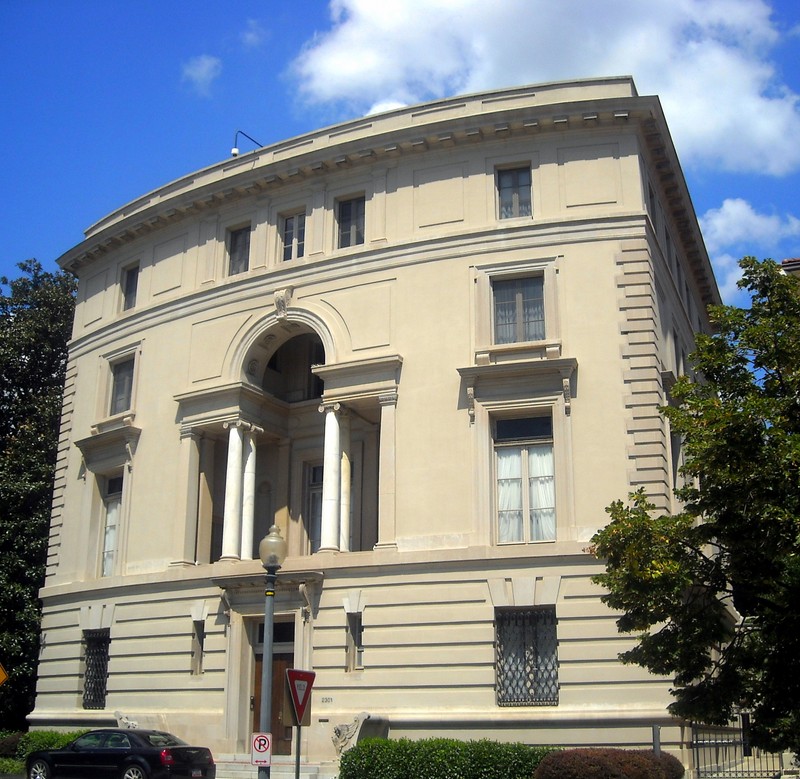 Backstory and Context
Joseph Henry Beale was a professor at the Harvard Law School beginning in 1892, several years after opening his own law practice. In the early 1900s, Beale commissioned famed architect of Washington, DC, Glenn Brown, to design a home for himself and his wife. Construction on the house began in 1907, and in early 1909, construction on the house was completed. In keeping with Brown's style, the Joseph Beale House was built in a Roman Revival style and is said to be a pristine example of the style. The Beales did not live in the house for a terribly long time, however, as Margaret Beale sold the home to the Royal Government of Egypt for $150,000. Currently, the home houses the Egyptian ambassador to the United States and has done so since the house's transfer of ownership. On May 8th, 1973, it was placed on the National Register of Historic Places.
Sources
http://focus.nps.gov/pdfhost/docs/NRHP/Text/73002073.pdf