Robert M. La Follette House
Introduction
A National Historic Landmark, this historic Late Victorian home is named after its famous resident, Robert M. La Follette, who rose to national prominence as a staunch progressive in the late 19th and early 20th centuries. He served in the U.S. House of Representatives from 1885-1891; as governor of Wisconsin from 1990-1906; and, as U.S. senator from 1906 until his passing in 1925. He purchased the home in 1905 and moved in with his wife, Belle Case, who shared his progressive views and was an advocate for women's causes. Originally the property was a 60-acre farm but it has since been downsized to only a few acres. The house, which is also listed on the National Register of Historic Places, remained in the La Follette family for three generations.
Images
Wisconsin governor Robert M. LaFollette lived in this home from 1905-1925.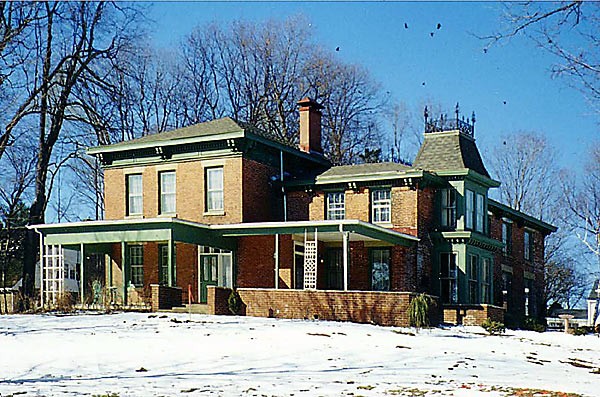 Backstory and Context
Robert La Follette was born in 1855 in Primrose, Wisconsin and eventually studied law at the University of Wisconsin, earning his degree in 1979. The following year, he managed to be elected Dane County (where Madison is located) District Attorney despite not being given permission by the local Republican party boss. After his term ended, he resumed his private practice. During the next decade or so, between 1890-1900, La Follette began to further develop his progressive ideals, which began to diverge from much of the rest of the Republican Party, which, in his view, had become too tied to corporate interests. This tension between within the party, at the state and national levels, would remain for the rest of his life.

Despite strong opposition, La Follette was able to pass progressive reforms as governor, with the help of a legislature that largely supported him. He called for reforms in several areas including tax reform, regulation of railroads (and other industries) which had become powerful in the state and rest of the country, and the implementation of a system of direct primaries in elections. As U.S. senator, some of the reforms he called for were passed including direct primaries, regulation of industries (by commissions of technical experts), and the adoption of a national income tax. He ran for President in 1924 as an independent and managed to garner five million votes. His staunch views always prevented him from gaining wide popularity but he was among the nation's foremost progressive leaders at the turn of the century.
Sources
Schroer, Blanche H. "Robert M. LaFollette House." National Park Service - National Register of Historic Places Nomination Form. https://npgallery.nps.gov/GetAsset/fa1d533d-f2e1-47cd-a103-d81df517b4aa.
Additional Information