Bob Hope Theatre
Introduction
Originally named the Fox California Theater, the Bob Hope Theatre is a historic movie and concert palace built in 1930. It was one of many constructed by the Fox West Coast Theater company during this period; it is one of the few such theaters remaining. It was listed on the National Register of Historic Places in 1979.
Images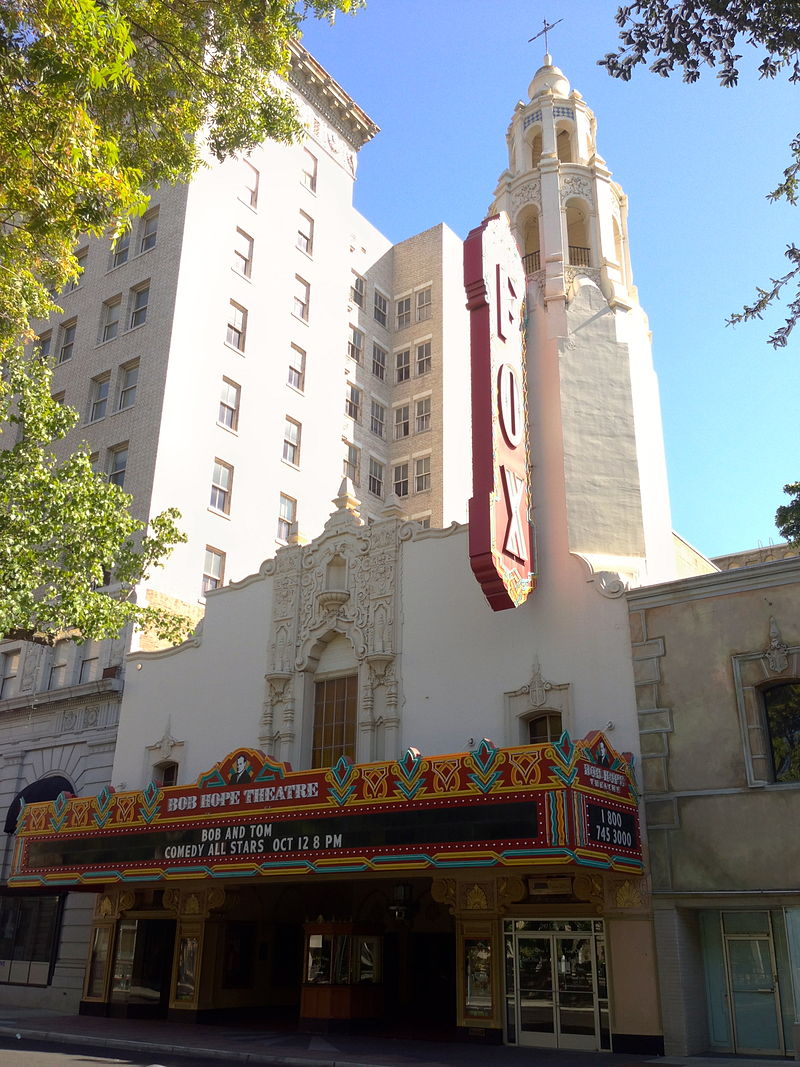 Backstory and Context
When the theater opened in 1930 it was the biggest one in California, but this lasted for only a year when the Oakland Palace was built. Nevertheless, it was and still is a fine theater. Opening night was city-wide event as over 20,000 people filled the streets and celebrities, including Maureen O'Sullivan, who would later star Jane in the movie Tarzan, came to view the first movie "Up the River" starring Spencer Tracy. The theater also boasted a three manual, twin pipe Wurlitzer organ.

Construction cost $500,000, an enormous sum at the time, and that was on top of the $250,000 the company paid to demolish the previous theater on the site. Extra safety precautions were taken during construction and the company made sure that local workers were hired and local materials used for the job. Residents of Stockton greatly appreciated this and as a result there is a strong connection among locals for the theater. The theater boasts a large stage, meant to accommodate vaudeville acts. However, the Great Depression put many of these acts out of business. That said, many big names performed here including the Marx Brothers and Duke Ellington.

First run movies were shown until 1969 after which second run movies were shown until 1973, when lack of business forced the theater to close. Many efforts tried to renovate the building but it wasn't until 1996 that the movie was finally renovated. The original organ was removed in the 1950s but another organ from a Fox theater in Seattle was installed. The theater adopted its current name in 2004.

Sources
"Bob Hope Theatre." Cinema Treasures. Accessed July 20, 2016. http://cinematreasures.org/theaters/79. Merlo, Edward C. and Hillman, Raymond W. "Fox California Theater." National Park Service, National Register of Historic Places Nomination Form. June 27, 1979.
Additional Information