Buff Stadium
Introduction
For over 34 years, Buff Stadium in Houston Texas served as the home of minor league teams in Houston. Primarily used by the Houston Buffalos of the Texas League from 1928 to 1958, the ballpark seated over 14,000 people and saw record breaking attendance for the Houston area. In addition to the Houston Buffalos, two other teams played at the stadium. While the Houston Buffalos were still there, the Houston Eagles of the Negro American League played here from 1949-1950. Between 1959 and 1961, the Houston Buffs of the American Association called the stadium home.
Images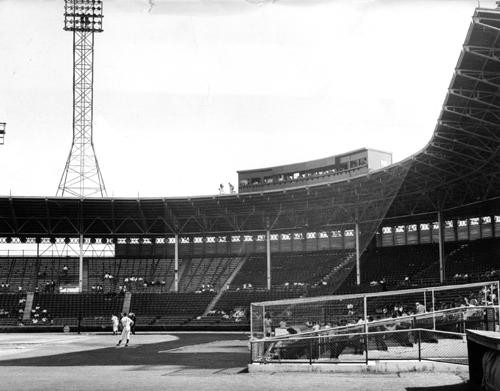 Inside of Houston Sports Hall of Fame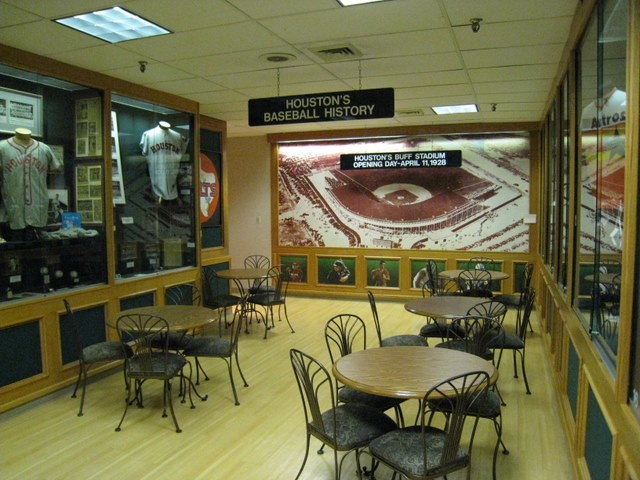 Backstory and Context
Prior to the construction of Buff Stadium, baseball teams played at West End Park for about 23 years. On opening day in 1928, Buff Stadium saw the largest ever gathering for a baseball game in Houston. Everyone in the area came out to support the local team, schools even let out early for the game, and the Governor of Texas (Dan Moody at that time) came to throw the first pitch. For the first game, over 15,000 people came to watch the Houston Buffalos take on the Waco Cubs and win by a score of 7-5.

Uniquely, Bush Stadium featured a Spanish architecture that paid homage to Texan roots. On the adobe brick walls of the stadium, buffalo artwork was displayed. Unfortunately, Buff Stadium was torn down after baseball left the Houston area for a while following the 1961 season. In its place, the Houston Sports Hall of Fame now stands and pays tribute to Buff Stadium and other local sports triumphs. In the store, a plaque adorned the spot where Buff Stadium's home plate had been until 2013.
Sources
"Buff Stadium." Baseball Reference. Accessed July 11, 2014. http://www.baseball-reference.com/bullpen/Buff_Stadium.

Gonzales, J.R. "A look back at Buff Stadium." Houston Chronicle. October 24, 2007. http://blog.chron.com/bayoucityhistory/2007/10/a-look-back-at-buff-stadium.

McCurdy, Bill. "A Buff Stadium Pictorial." Accessed July 11, 2014. http://bill37mccurdy.wordpress.com/2011/04/13/a-buff-stadium-pictorial.
Additional Information