Raleigh Hotel
Introduction
One of the many Art Deco style buildings in Miami Beach, the Raleigh is a luxurious hotel known around the world for its architecture, beauty, and elegant accommodations. It has been, and still is, a frequent haunt of the rich and famous. Various celebrities have come to the mid-20th century hotel over its seventy years of history to enjoy the ocean views and South Florida climate. The hotel is a historical icon of downtown Miami Beach that should at least be visited on any trip to that city.
Images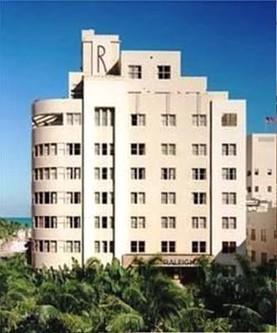 The Raleigh swimming pool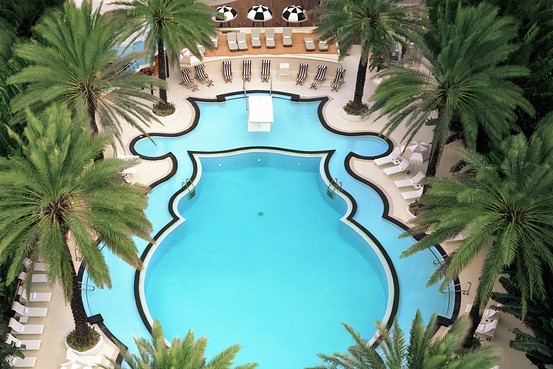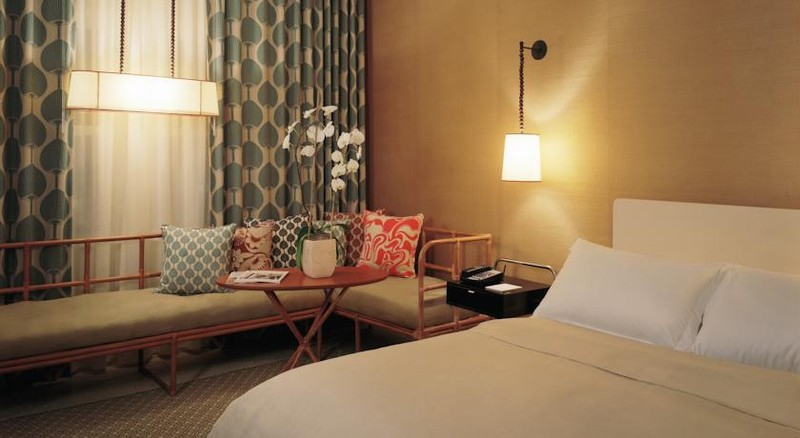 Backstory and Context
Named after Sir Walter Raleigh, an English explorer and favorite of Queen Elizabeth I, the Raleigh Hotel was designed by L. Murray Dixon, a well-known Miami architect that had designed many of the city's Art Deco masterpieces. The hotel was constructed by the Shore Corps. in 1940 during an economically prosperous time for Miami Beach businesses that was called the "Boom over Miami." When war broke out in 1941 and the city became home to an army training facility, the hotel housed opened its doors and housed many of the the troops stationed in Miami Beach. After the war, the Raleigh spent a brief period as a kosher hotel, and even used its ballroom as a synagogue. The late 1940s and 50's saw a type of Golden Age for the hotel and many wealthy clients, including many Hollywood celebrities, visited the hotel. Esther Williams even filmed some of her movies in the hotel's famous fleur-de-lis shaped swimming pool.

The hotel is still one of the grandest and most upscale hotels in Miami Beach. It has one hundred and five rooms that all decorated in the Art Deco style, a cabana area called the Oasis, a high-end beauty and health boutique called Babalu, a coffee and martini bar, and a dining room known simply as The Restaurant and The Raleigh. Visitors who don't have the means to stay in this luxury hotel can enjoy the impressive exterior or explore the lobby and maybe get a glimpse at the pool. Perhaps if you do stay there you can hang out at the Oasis and pretend to be Esther Williams on a 1950s style getaway from Hollywood.
Sources
"About." The Raleigh. Accessed on July 10, 2106. http://raleighhotel.com/about/ Schudel, Matt. "Art Deco's Forgotten Master Builder." Sun Sentinel. Accessed on July 10, 2016. http://articles.sun-sentinel.com/2003-03-23/entertainment/0303210526_1_art-deco-miami-beach-architects
Additional Information