Burt-Stark Mansion
Introduction
The Burt-Stark Mansion was built in 1830 and is open for tours of its grounds and furnishings. This plantation home offers one view of the Old South, largely from the perspective of wealthy planters. The mansion is best known as the site of an emergency Council of War by Confederate leaders held on May 2nd, 1865. At this meeting, Confederate leaders convinced Jefferson Davis that the cause of Southern independence was hopeless and that continuing the war would only lead to more death and misery for the people of the South. The meeting led to Davis's decision to end the war despite earlier promises to fight on for generations regardless of the cost.
Images
The Burt- Stark Mansion in Abbeville is a popular place for weddings and other occasions where participants wish to explore one interpretation of the Old South.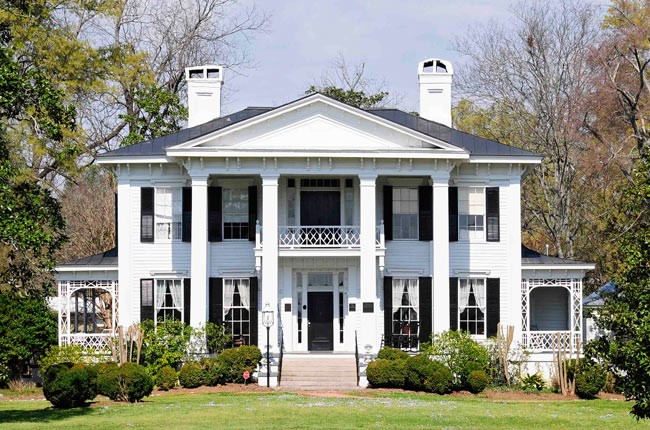 This parlor is where Jefferson Davis decided he must end the war on May 2, 1865. After listening to his council, he reportedly declared "All is indeed lost."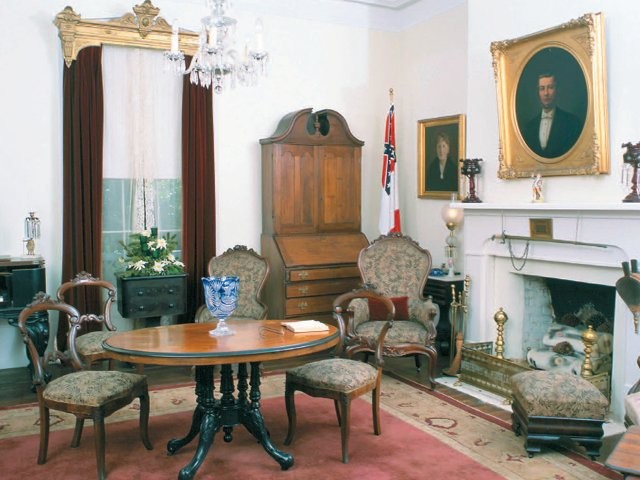 Backstory and Context
This historic plantation home has been preserved to appear much as it might have in the 1830s with one noticeable exception-there are few references to the enslaved people who lived and worked in the home and in its fields. As of 7/10/2016, the words "slave" and slavery" are not present on the mansion's official website.

Part of this omission is likely due to the fact that his historic site, like many other antebellum mansions, derives much of its revenue from hosting joyous events such as weddings. As a result, the mansion tour focuses primarily upon the historic features of the home, its lavish gardens, antique furnishings, and its role as the final meeting place of Confederate military and political leaders.

The home was built in 1830 for local planter and attorney David Lesley. One of Lesley's slaves, a man known at the time as "Cubic," was instrumental in designing the home and overseeing its construction based on other homes Cubic and Lesley had seen. Although it is not known how many slaves Amistead Burt owned, records indicate that the value of his estate had fallen from $70,000 in 1860 to only $2,000 in 1870. Devastated by the changes wrought by the Civil War, he sold the estate in 1872.
Sources
Grace Washam, Historical American Buildings Survey, Burt Stark Mansion, HABS no SC-878. Bearss, Edwin C. "National Historic Landmark Nomination, Burt-Stark Mansion." Washington, D.C.:NPS, 1992. Burt- Stark Mansion website, (accessed 7/10/2016) http://www.burtstark.com/
Additional Information