Cheney Historical Museum
Introduction
This local history museum is dedicated to sharing and preserving the history of the Marshall, Four Lakes, Cheney, Tyler and Amber districts of Spokane County in eastern Washington. The staff is happy to give tours and assist with local history research and genealogy. Our collection includes images, funeral books, organization membership lists, People Books with collected newspaper articles, maps, yearbooks from the Normal School - University, high school, and junior high; histories of businesses and organizations. Objects in the museum have been donated by local families in order to preserve and demonstrate the culture and tools of our ancestors who settled in this region that was formerly the ancestral lands of the Spokane Indians.
Images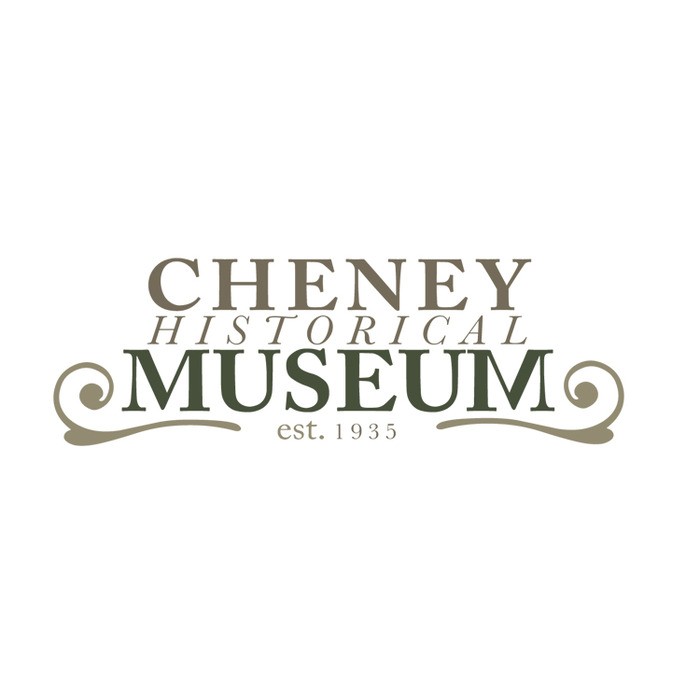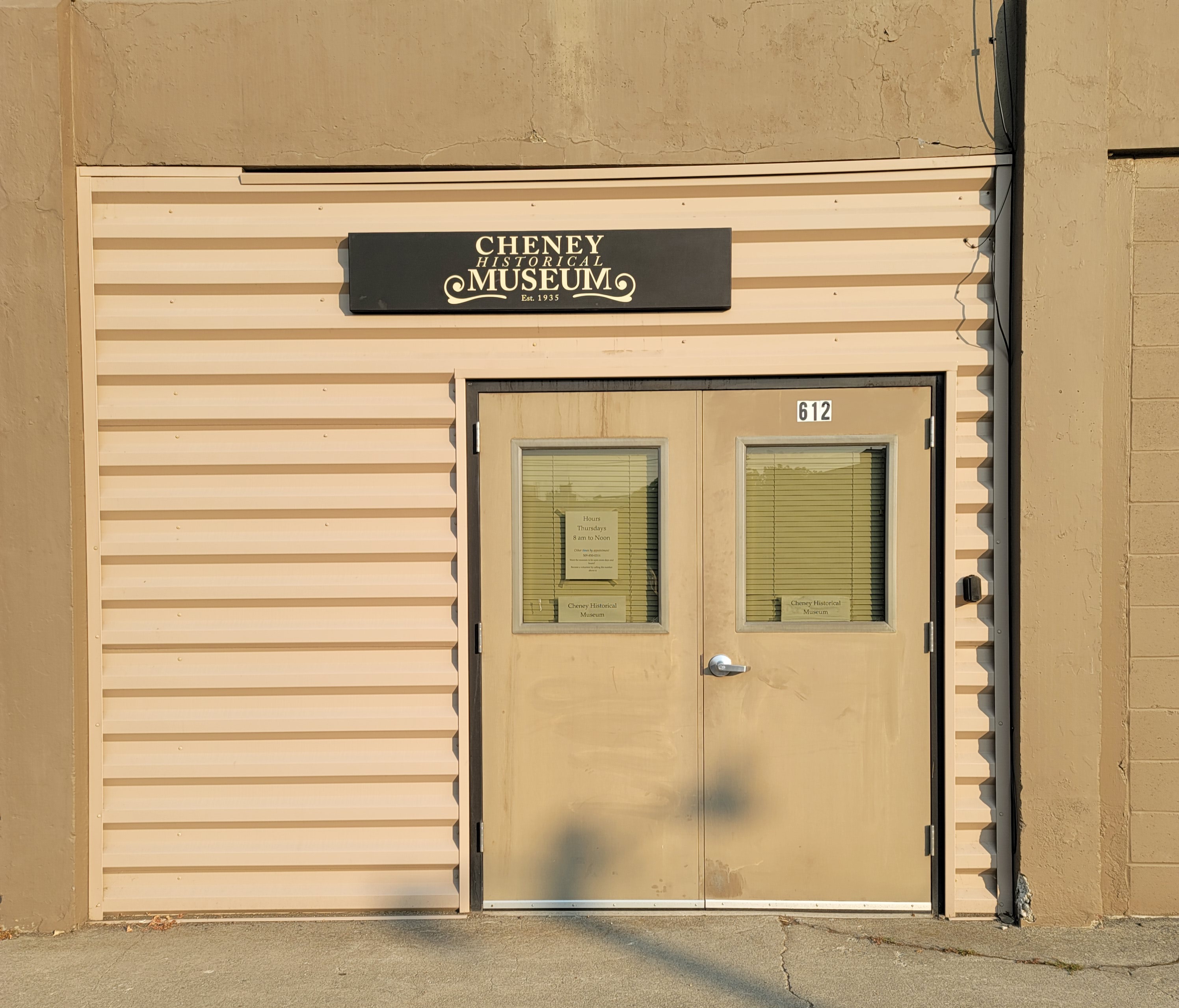 Mr Franklin's General Store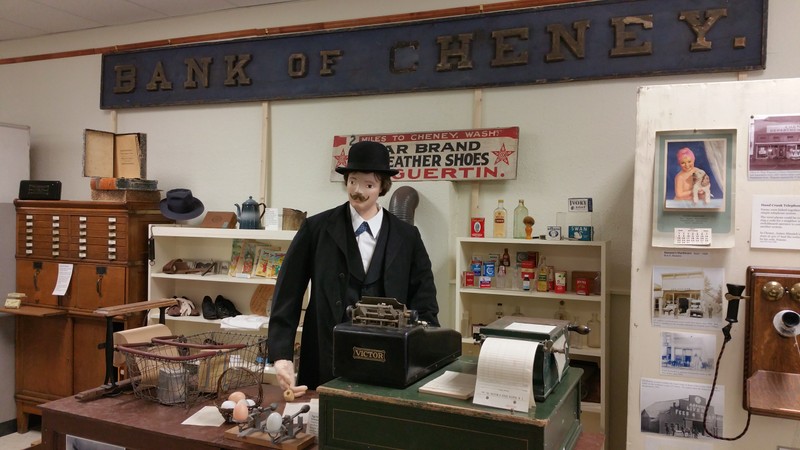 A special Civil War demonstration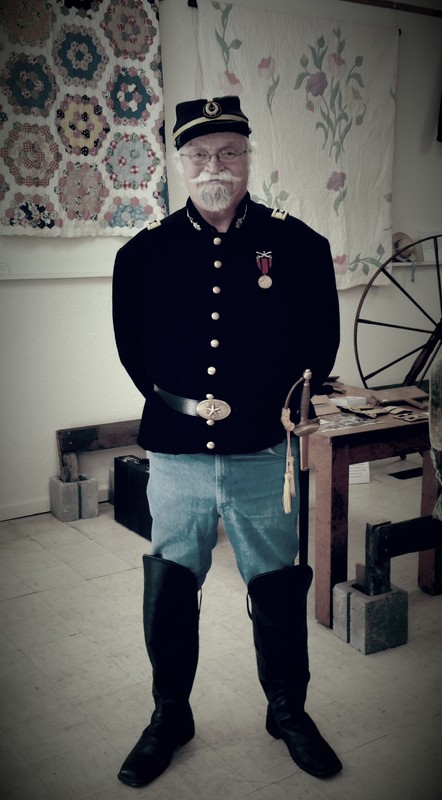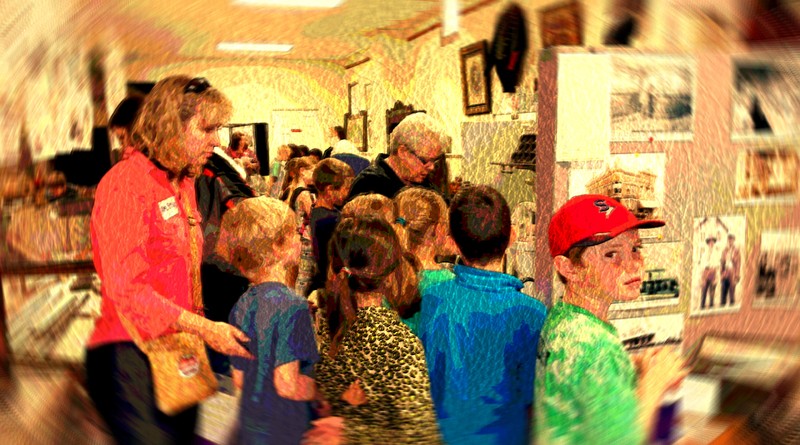 Demostrating the music box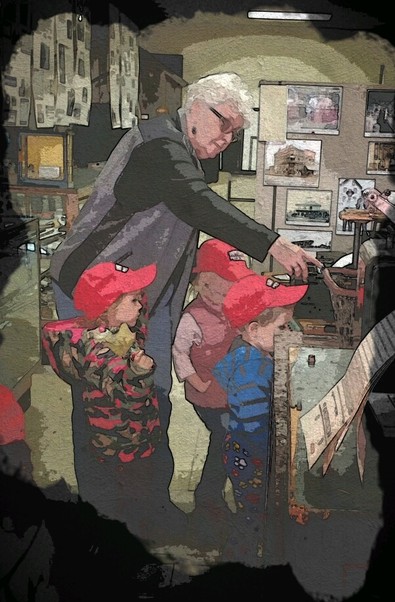 Backstory and Context
The museum collection was started in 1935 by the Tilicum Club, a women's service organization. Several organizations, including the women's GAR auxiliary approached the club women about preserving items from their history, soon pioneer families also wanted to see their items preserved as well, so that the younger generations would understand how they had lived and settled into this territory.
The Tilicum club women cared for, and exhibited, the growing collection for the education and benefit of the community, funded through its membership dues and donations. In 2011, the Tilicum Club became the Southwest Spokane County Historical Society.
The museum and all of its activities are carried out by community volunteers who believe that understanding and sharing the history of the ordinary men, women, and children who lived in our district, and who really made it work, gives us perspective on today's world.
Additional Information