Columbia Restaurant
Introduction
The Columbia Restaurant, the oldest continually operating restaurant in the city of Tampa, can be found in Tampa's historic Ybor City neighborhood. The beautiful old restaurant is famous for serving traditional Cuban dishes in an environment inspired by Spanish and Cuban architecture. The mosaic tiles on the walls, the brick archways, the many palm trees, and the antique-styled fountain in the center of the courtyard all evoke the look of an upscale Cuban restaurant. In addition to serving food, the restaurant also offers flamenco dance shows.
Images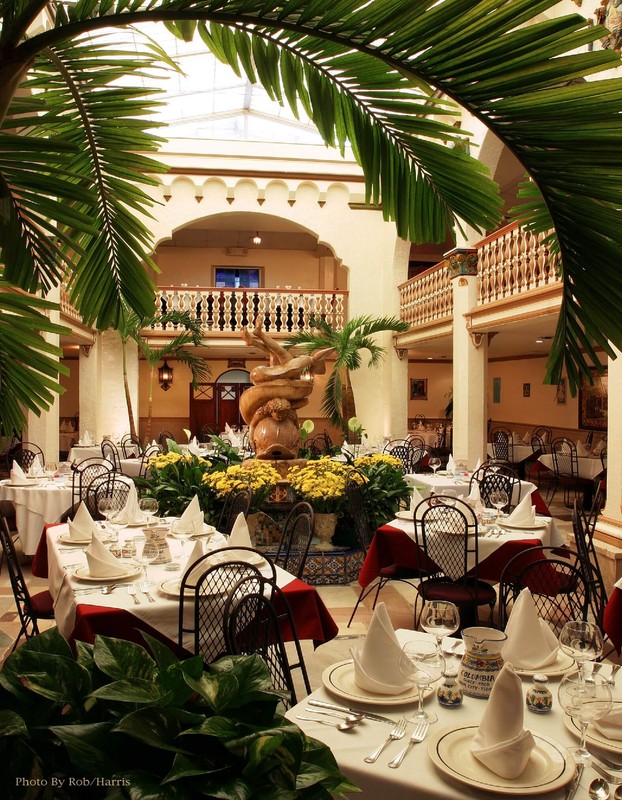 1968 of people in Spanish dress at the Columbia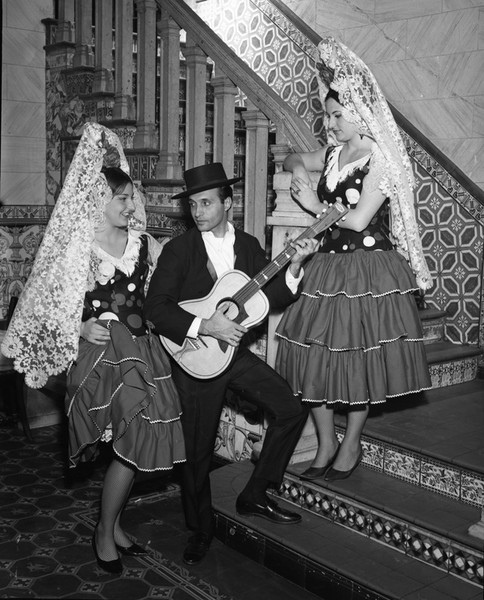 1920 photo the Columbia Dining Room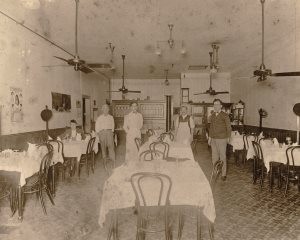 The Columbia in 1905 after it opened originally as a corner cafe
The Columbia as it looks today. Photo taken from across the street on 7th Ave.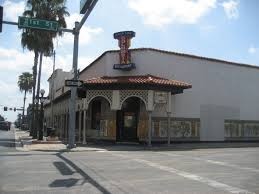 Flamenco dancers perform at the museum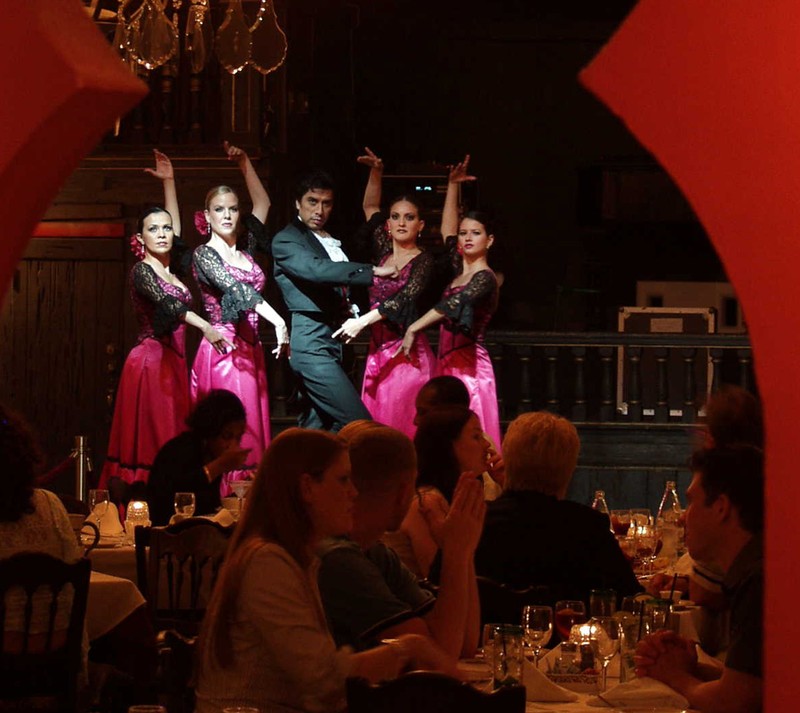 Backstory and Context
The Columbia Restaurant first began serving its customers in a small, Cuban-style cafe in the Ybor City neighborhood in 1905. Its main clientele were workers, many of them Cuban immigrants, who were employed at the local cigar factory. Casimiro Hernandez Sr., the owner of the cafe, expanded the business in 1919 by buying the restaurant next door and turning it into a dining area, therefore turning his little cafe into a restaurant. 
When he died in 1930 his son, Casimiro Jr., inherited the business. He turned the Columbia Restaurant into the elegant building it is today by adding an elevated dance floor and making the dining area into the first air-conditioned dining room in Tampa. Casimiro Jr. had one child, a daughter named Adela, who grew up to become a concert pianist and marry a violinist named Cesar Gonzmart. In 1953, Adela inherited the restaurant from her father. She and Cesar moved back to Tampa and helped revitalize the restaurant throughout 1950s and 60's, which was a bad time economically for Ybor City due to the failing business of the cigar factory. Adela and Cesar kept the business afloat by hiring flamenco dancers to perform at the restaurant, thereby introducing Latino arts and music to Tampa restaurants. 
The restaurant is today owned by Adela and Cesar's two sons, Casey and Richard, making this a historic business that has stayed in the family for four generations. The restaurant encompasses over an entire city block and seats up to one thousand and seven hundred people. It also has several additional franchise restaurants, including the Columbia Cafe in the Tampa Bay History Center and the Columbia Restaurant Cafe at the Tampa International Airport. Along with the typical Cuban fare, such as caramel flan or Black bean soup, the restaurant also offers 1905 salad, made with its signature 1905 Salad Dressing, and sangria that is made right at the customer's table.   
Sources
"Our Story." Columbia Restaurant. Accessed July 3, 2016. https://www.columbiarestaurant.com/about-us.
Additional Information