Olinda Oil Museum and Trail
Introduction
Prior to the foundation of the town of Brea, the now forgotten town of Olinda was created and occupied by the workers who arrived to pump oil from the earth as the 19th century gave way to the 20th. And the Olinda Oil Museum and Trail, that occupies a 12-acre park, documents and commemorates those workers and recreates the environment of the turn-of-the-century oil boom. The museum, which is located in the former field house that was built in 1912, features numerous historical artifacts, documents and photographs all related to extracting the Black gold from the ground.
Images
The former field house that now houses the Olinda Oil Museum.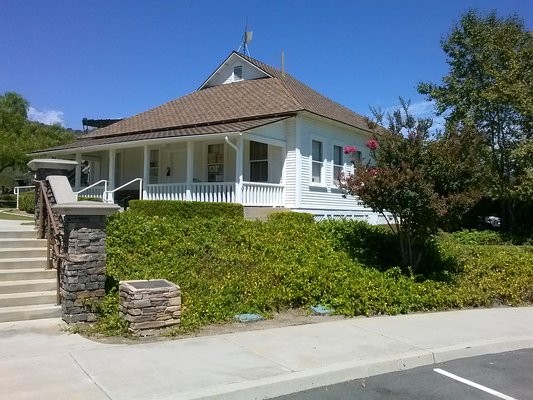 A ranger discussing the various oil industry artifacts to visitors.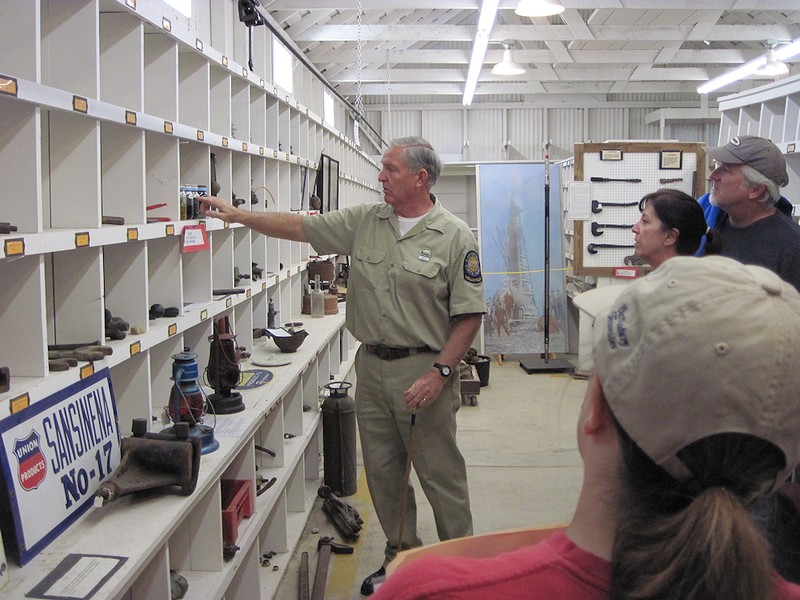 Olinda Oil Well #1 that first went into operation in 1897 and is still pumping oil.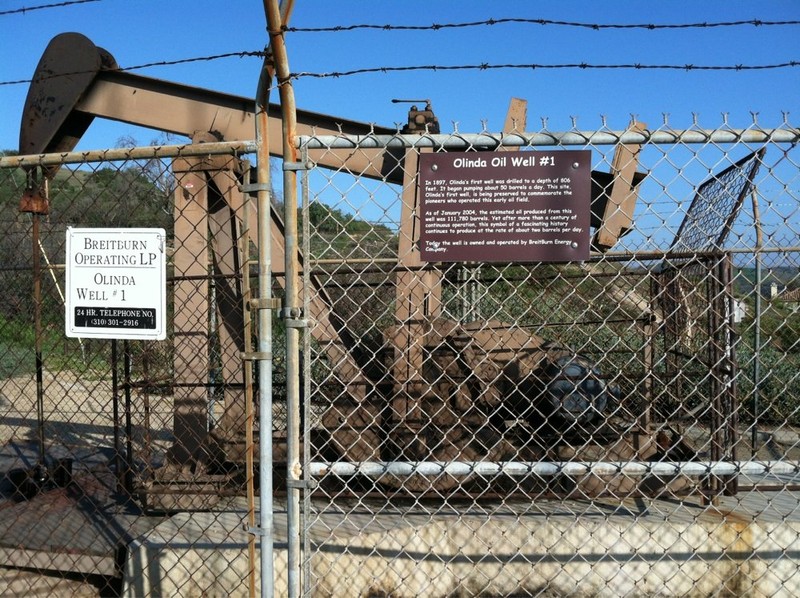 Interpretive panels relating the history of Olinda and the oil industry.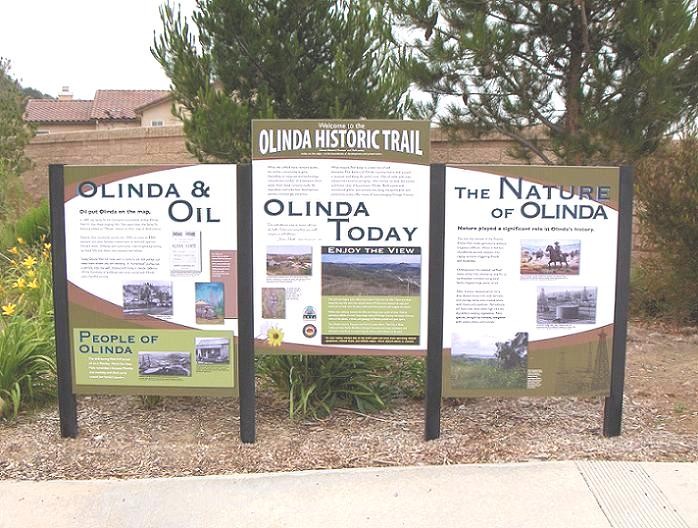 Backstory and Context
The park was created in 2003 after real estate developers deeded the 12 acres to the city in return for being permitted to build a local housing development and the museum and trail were developed shortly after. The museum traces the early beginnings of the oil boom and the subsequent development of the town of Olinda during the late 19th century. The first well in the area went into operation (Olinda Oil Well #1) in 1897, is still pumping oil to this day and is on display for the public. Other items of note on display are a jackline pump that powered many of the wells and the original records vault.
The 2-mile trail takes hikers past vintage oil equipment, a 1924 Ford Model T Truck and numerous markers and interpretive signs that relate the history of the fields and the people who worked them. It also offers panoramic views of Orange County and the adjacent Chino Hills State Park.
The park grounds and trail are open daily from 9:00-4:00 and the museum is open on Wednesdays from 10:00-2:00, Sundays from 12:00-4:00 and by appointment for group tours. Admission to the grounds and museum are free. However, donations are accepted and greatly appreciated.
Sources
Lockeretz, David. "Olinda Oil Museum Trail." Accessed March 25, 2016. https://nobodyhikesinla.com/2014/10/06/olinda-oil-museum-trail. "Olinda Oil Museum & Trail." City of Brea. Accessed March 25, 2016. http://www.cityofbrea.net/index.aspx?NID=438.
Additional Information