Walter Pyramid
Introduction
The Walter Pyramid was built in in 1994 and has become the recognized as the icon of both California State University Long Beach, and the city itself. It is one of four pyramids found in the United States. This massive structure located on the edge of Cal State Long Beach is purposed for everything from concerts to basketball games. Its has a height equivalent to 18 stories, and is used by commercial planes as a landmark to guide them to the landing strip at Long Beach Airport.
Images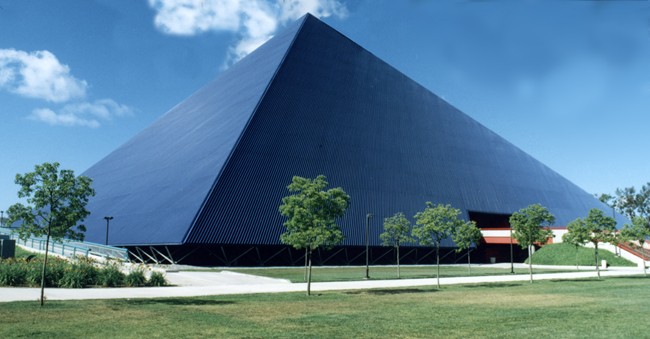 Basketball game hosted inside the Walter Pyramid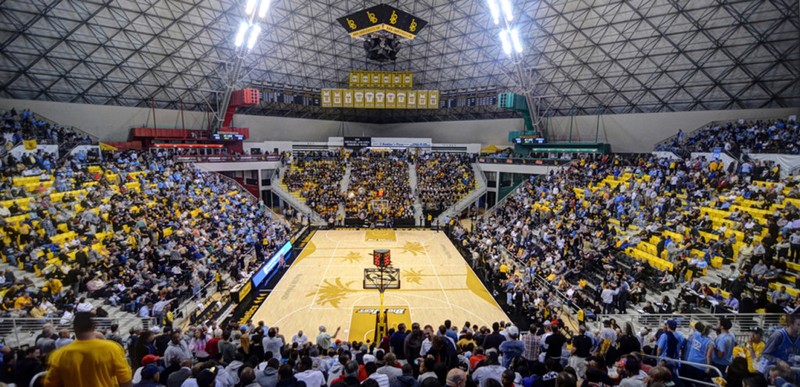 Backstory and Context
The pyramid opened its doors to events on November 30, 1994. It renamed as the Walter Pyramid in 2005 in thanks for generous school funding donated by Dr. Mike and Arline Walter. The pyramids design was conceived by a Long Beach native architect by the name of Don Gibbs. The project was carried out by the Nielson Construction Company of San Diego and equated to $22 million after finished.

With its height and 345 feet long sides, the pyramid is believed to be the largest space frame structure in the United States. The frame consists of steel tubes that, if laid out in a straight line, would run 26 miles. Its floor features 9 volleyball courts, 3 full basketball courts, and 4 half basketball courts. The building also has a conference center and strength and conditioning center.
Sources
"Walter Pyramid." Long Beach State University. Accessed May 12, 2015. http://www.longbeachstate.com/facilities/pyramid.html.
Additional Information