Los Alamitos Museum
Introduction
The Los Alamitos Museum as been serving the historical needs of the community since it opened its doors in 1976. It is located in the former adobe brick fire station that was built in 1947 and is located along Los Alamitos Boulevard. The museum tells the story of Los Alamitos and the surrounding area from its pre-colonial days to the present through the use of interpretive exhibits, historical artifacts and vintage photographs.
Images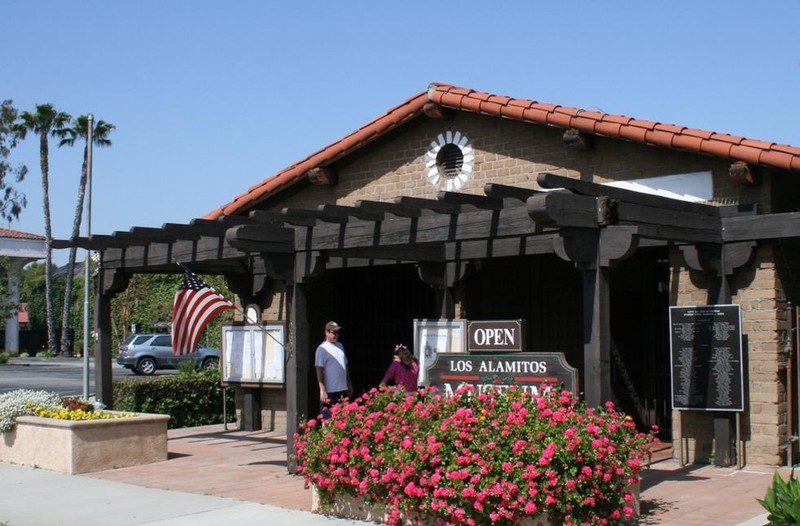 Display space within the museum.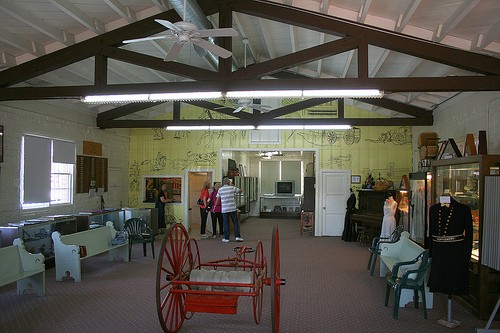 One of the fire engines from the former volunteer fire station that now houses the museum.
Backstory and Context
The museum's mission is to "…collect, advance, and exhibit cultural, historical and other related materials so that we and our prosperity may receive the full benefit of our city's history." And the museum achieves this mission as it relates the history of the area that includes its Native American past and its colonial era after land was granted to Manuel Perez Nieto and he referred to his ranch as Rancho Los Alamitos, named for the prolific cottonwood trees in the area.
The museum then follows the historical tale after much of the land was acquired by John Bixby in 1878 and how the population grew after the sugar beet (of all things) became the financial savior for the area. A company town grew up around the Los Alamitos Sugar Company and all was well until the company failed in 1924. Visitors to the museum can then follow the story as the relocation of the U.S. Naval Air Station from Long Beach to Los Alamitos in 1943 once again revitalized the area.
The museum, aside from displaying vintage farm equipment, clothing and other artifacts, also hosts various special events. These events include its Quilt and Antique Show and its popular Wine and Canvas Event in which patrons are permitted to sample wine while creating their own works of art. Finally, the museum is also home to the Los Alamitos Hall of Fame which honors those citizens who have made significant contributions to the community.
Sources
"Los Alamitos History." Los Alamitos Museum. Accessed March 18, 2016. http://www.losalamitosmuseum.org/los-alamitos-history.html. Segura, Joe. "Los Alamitos Museum volunteers working on historical designations." Long Beach Press Telegram. January 5, 2014. http://www.presstelegram.com/social-affairs/20140105/los-alamitos-museum-volunteers-working-on-historical-designations.
Additional Information