Elks Temple and Park Plaza Hotel
Introduction
Completed in 1925 by the fraternal order of Benevolent and Protective Order of Elks, this Gothic Revival structure was dedicated in honor of servicemen who lost their lived during World War I. The building's real purpose, however, was to provide members of the Elks Lodge with the most opulent social club in the city. Known officially as Lodge 99, most LA residents referred to the building as the Elks Temple. Architect Claud Beelman, whose signature Art Deco style can be seen throughout the historic building, worked to meet the Elks' demand that their new lodge appear "on a scale so large that it will dwarf the human figure to a remarkable degree." This building was one of the center's of LA social life throughout the first half of the 20th century, and even hosted races in its indoor pool during the 1932 Olympic games. The Elks and other fraternal orders struggled to attract new members in subsequent generations, and with dwindling membership, the organization sold the building in 1966. Developers converted the structure into a luxury hotel, but the business prospects for downtown hotels faced decline in the 1970s and 1980s and the building fell into disrepair before the once-glamorous hotel was forced to close. The exterior of the building remains a LA icon that draws many visitors, while new owners have recently launched a project to completely restore the interior. In the meantime, the venue is available for rental and holds many social events and weddings throughout the year.
Images
Park Plaza Venue Entrance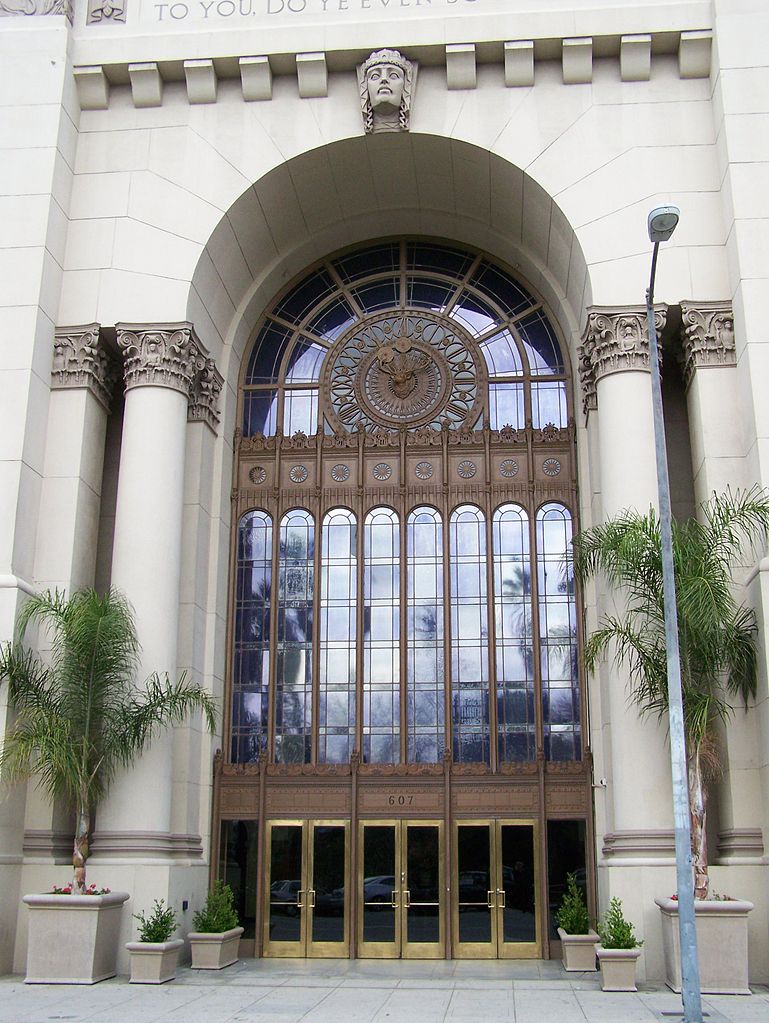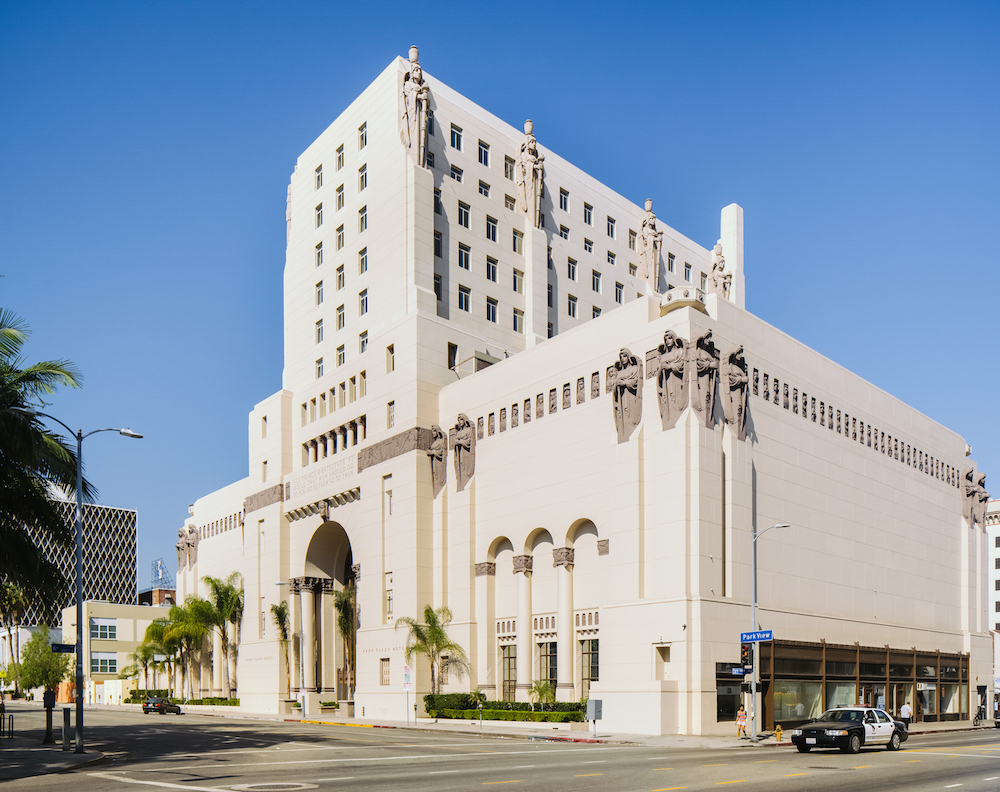 The interior of the lobby circa 1940-the ceiling of the lobby was modeled after Rome's Villa Madama which was built in the 16th century by Raphael and Giulio Romano.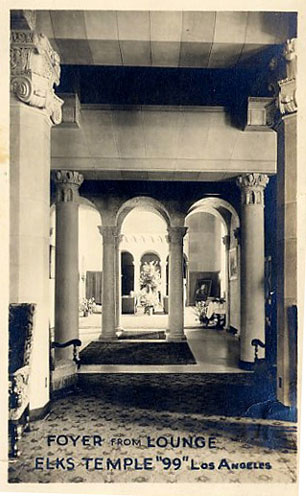 Sources
Mallory, Mary. "Hollywood Heights: Los Angeles Elks' Temple Highlights Importance of Fraternal Organizations." LA Daily Mirror. January 5, 2015. https://ladailymirror.com/2015/01/05/mary-mallory-hollywood-heights-los-angeles-elks-temple-highlights-importance-of-fraternal-organizations. "About." Park Plaza. Accessed May 17, 2016. http://www.parkplazala.com/#about.
Additional Information