Ford Piquette Avenue Plant
Introduction
The Ford Piquette Avenue plant holds a very significant place in automotive history. Built in 1904, this plant was the first building built for Ford Motor Company. This is where Henry Ford and his team built the first 15,000 Model Ts, the first affordable car to be accessible to the average family.
Images
The Ford Piquette Avenue Plant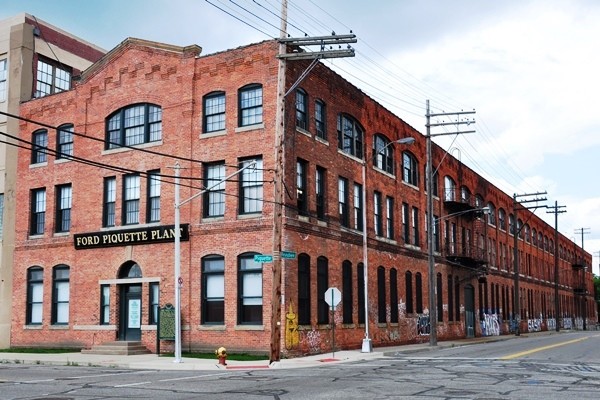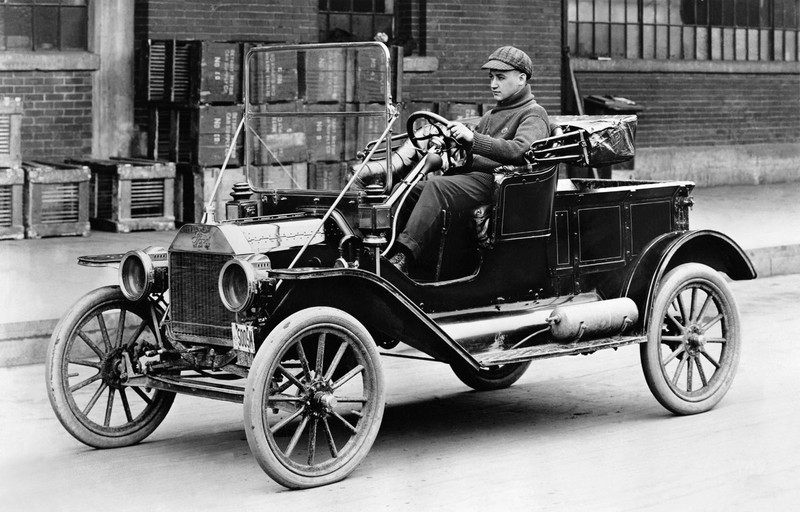 Inside the Piquette Avenue Plant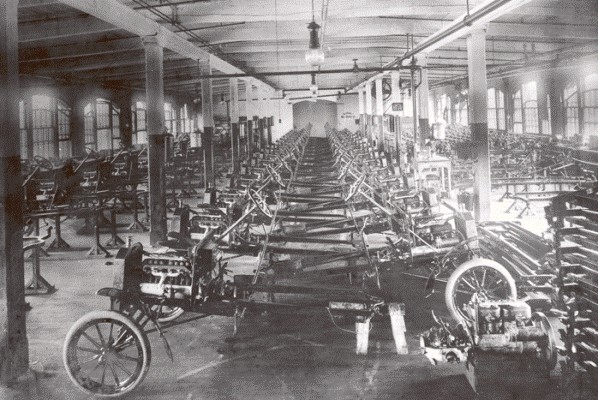 The Ford Piquette Avenue Plant Museum today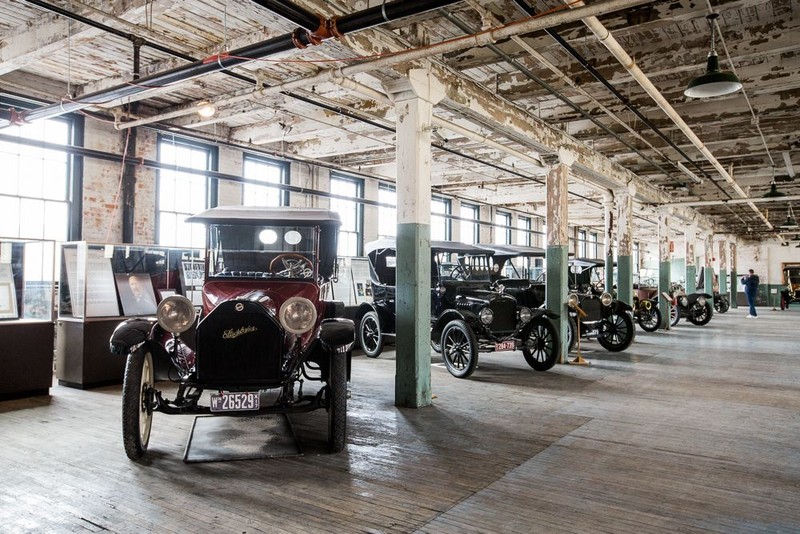 Backstory and Context
The Ford Piquette Avenue Plant was built by Henry Ford in 1904. It was the first building owned by the newly formed Ford Motor Company. Ford became the largest manufacturer of automobiles while the plant was in production between 1904 - 1910. He also designed and built the first 12,000 Model Ts here.1
The Piquette plant is three stories tall, 402 feet long, and 56-feet wide. The brick building cost $76,500 to build. It had state-of-the-art fire safety features for the time, including fire walls, fire doors, fire escapes, and an automatic sprinkler system. 355 windows provided natural light and ventilation. Most of the offices and the sales department were on the first level. Henry Ford had his office on the second floor, and the third story had drafting and "experimental rooms" to serve as think-tanks for engineering innovative car ideas. 2
The Piquette plant began by producing Ford Models B, C, F, K, N, R and S. The Model N was already the world's best-selling car. But cars were still considered a luxury item. When Ford began manufacturing the Model T in September of 1908, it was considered the first automobile the middle class could reasonably afford. The popularity of the Model T was due to its being made of lightweight steel, inexpensive, easy to drive and repair, along with good performance on bad roads, and a seating capacity of five.2 The car sold for $825 at first, $575 just a few years later, and only $300 in 1925. It was affectionately nicknamed "Tin Lizzie." By the time Model T production ended in 1927, 15 million had been sold.3
The Ford Motor Company outgrew the Piquette plant in just six years. Operations were moved to the Highland Park facility in 1910. The plant was then used by Studebaker until 1933 and other various manufacturing operations until the 1980s.
Today, the Piquette plant is preserved as a museum dedicated to telling the story of this internationally-significant industrial site. The building was purchased in 2000 with donations from the Henry Ford Preservation Association and is being continuously restored with new exhibits and expanded outreach programs.4 It became a National Heritage Landmark in 2006 and is run as a non-profit by volunteers. It can also be rented for weddings and events.
Sources
1. Moutzalias, Tanya. "Ford Piquette Ave. Plant, birthplace of Model T, to reopen for Detroit auto show." MLive.com Website. Published January 15, 2016. Accessed June 18, 2016. http://www.mlive.com/news/detroit/index.ssf/2016/01/ford_piquette_ave_plant_birthp.html 2. "Our History." Ford Piquette Avenue Plant Official Website. Published 2016. Accessed June 18, 2016. http://www.fordpiquetteavenueplant.org/?page_id=1559 3. History.com Staff. "Model T." History.com Website. Published 2010. Accessed June 18, 2016. http://www.history.com/topics/model-t 4. "Ford Piquette Avenue Plant." Henry Ford 150 Celebration Official Website. Published 2013. Accessed June 18, 2016. http://www.henryford150.com/get-involved/ford-piquette-avenue-plant/
Additional Information