Cassius Emlen Urban Building / Loyal Order of the Moose #596 Building
Introduction
Local Lancaster architect C. Emlen Urban (1863-1939) designed most of the public buildings in Lancaster City and virtually all of the primary buildings in Hershey, Pennsylvania. In Elizabethtown he designed the Allegheny Building at the Masonic Village, the public high school (presently the community center: GEARS) on Poplar Street, the telephone company building on North Market Street, and this building on the square for the Loyal Order of the Moose Elizabethtown Lodge No. 596. The building was completed in 1928. Originally on this site in the 1700s Jacob Immel operated a tavern. In 1822 Jacob Coble, of St. Peter's Roman Catholic Church, continued operating the tavern before moving to 103 North Market Street. In 1823 Mennonite Major Michael Brenneman opened Brenneman's Inn until his death in 1826. In 1827 his widow, Elizabeth, married Colonel Abraham Greenawalt. In 1828 this became Greenawalt House and in 1836 the Union Hotel. Major Brenneman was a descendent of the founder of Elizabethtown and Goods Mennonite Church, Melchoir Brenneman. Elizabeth Elliott Coble (Mrs. Michael Brenneman) was related to the previous owners of the tavern Postmaster Michael Coble and his brother Jacob. When she married widower Colonel Greenawalt in 1827, he was the owner of Running Pump Tavern on the turnpike to Harrisburg. Joseph Gorgas operated Running Pump in 1810 before John Probst took over in 1814. Greenawalt Hotel was the center of politics. In 1840 Colonel Greenawalt was a delegate to the Harrison and Tyler Convention in Baltimore. In 1911 Elizabethtown Lodge No. 596 Loyal Order of the Moose was chartered in Horst Hall. In 1913 they moved to Henry Boll's Hall on West High Street. In 1922 the Moose Lodge purchased and razed the Greenawalt Hotel to erect the present building.
Images
Cassius Emlen Urban (February 26, 1863 – May 21, 1939)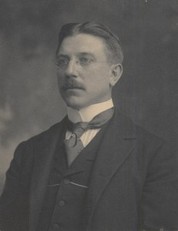 Cassius Emlen Urban Building / Loyal Order of the Moose #596 Building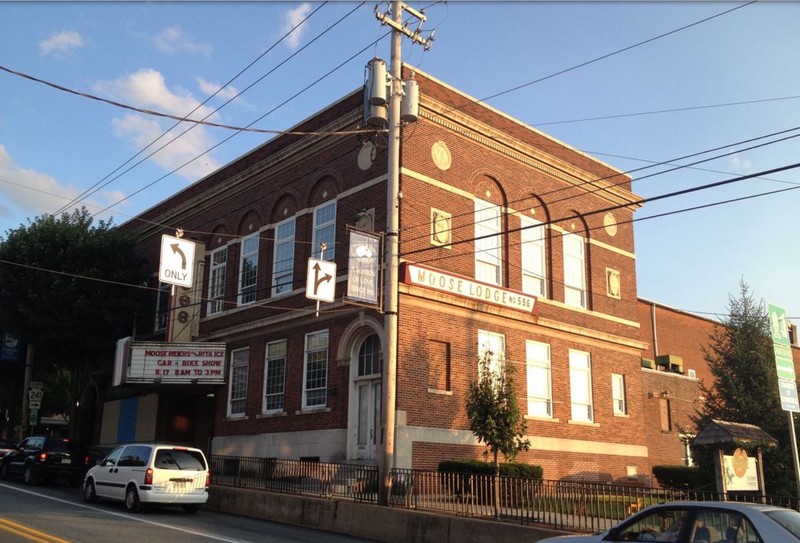 Backstory and Context
Cassius Emlen Urban (February 26, 1863 – May 21, 1939) was a Lancaster County-based architect. He was the leading architect in Lancaster from the 1890s to the 1920s. He was born on February 26, 1863, to Barbara Hebbie and Amos S. Urban in Conestoga Township, Lancaster County, Pennsylvania. He graduated from Lancaster's Boys High School in 1880, and then apprenticed as a draftsman at the E.L. Walter architectural firm in Scranton, Pennsylvania. He also worked in the office of Willis G. Hale in Philadelphia. He returned to Lancaster in 1886. He designed many of Lancaster's notable buildings including the Farmer's Southern Market on Queen Street in 1888, the Watt & Shand Department Store in 1898, and the Y.M.C.A., Harold's Building, Unitarian Church, and St. James Lutheran Church parish House on Duke Street in 1903. His designs embraced architectural styles as diverse as Queen Anne, Beaux-Arts, and Colonial Revival. His work forms a bridge between the Victorian Era and the Modern Age.
C. Emlen Urban also worked in Hershey, Pennsylvania during its developing period. Urban knew Milton Hershey through Lancaster's Hamilton Club. As Hershey developed, Urban designed all of the main buildings constructed between 1903 and 1926, including the Original Hershey Chocolate Company Offices and factory (1903), Cocoa House (1 Chocolate Avenue) (1905), Hershey Trust Company (1 W. Chocolate Avenue) (1914), Community Building and Hershey Theatre (14 E. Chocolate Avenue) (1915, 1928-1932), and Convention Hall (former Hershey Museum building) (1915).
He died on May 21, 1939, in Lancaster, Pennsylvania.
Sources
"National Historic Landmarks & National Register of Historic Places in Pennsylvania" (Searchable database). CRGIS: Cultural Resources Geographic Information System. Note: This includes Christopher Dawson (December 1997). "National Register of Historic Places Inventory Nomination Form: W. W. Griest Building" (PDF). Retrieved 2012-02-25. http://www.hersheyarchives.org/essay/details.aspx?EssayId=34&Rurl=%2Fresources%2Fsearch-results.aspx%3FType%3DBrowseEssay http://www.cityoflancasterpa.com/lancastercity/cwp/view.asp?a=869&q=549937 https://en.m.wikipedia.org/wiki/C._Emlen_Urban
Additional Information