Fort Trumbull
Introduction
Built during the Revolutionary War to guard the mouth of the Thames River, this fort also served to defend Connecticut from foreign invasion in the War of 1812. The current fort was constructed between 1839 and 1852-part of a major Congressional appropriation known to historians as the "Third System" of American coastal defenses. The area surrounding the historic fort has served as a US military installation for two centuries. For example, the US Coast Guard's first academy was located at Fort Trumbull from 1915 to 1932. During World War II, the fort as home to the Merchant Marines' Officers Training School.
Images
The fort has been restored and provides tours and educational exhibits related to American military history.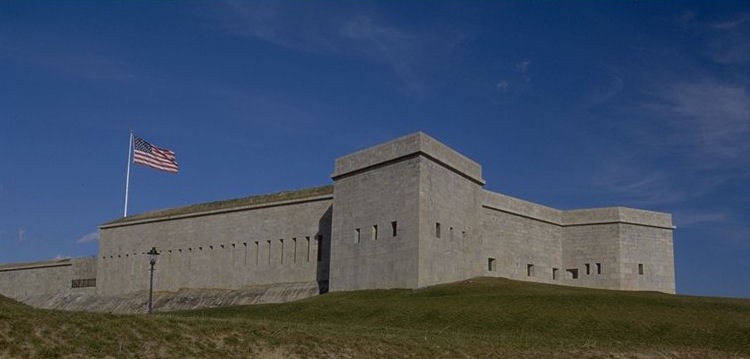 Backstory and Context
The fort was constructed in 1777 by order of the General Assembly of Connecticut during the Revolutionary War. The fort was named after Governor Jonathan Trumbell, the acting governor of the revolutionary government of the former colony. Though the fort was well-positioned to defend the fort from hostile ships, it was vulnerable to attack by land. For this reason, British forces led by the former American military leader and infamous traitor Benedict Arnold were able to capture the fort with relative ease in 1781.

Fort Trumbull became an important asset to the American military in their fight against Britain when the two nations were again at war in 1812. Connecticut men rebuilt the fort, this time with more formidable walls and guns that effectively prevented any British ships from entering the Thames River.

Sources
[1] U.S. Army. "Fort Trumbull." http://www.history.army.mil/html/artphoto/pripos/eastman.html. [2] http://www.fortfriends.org/info.htm