Anderson Hall, Maryville College
Introduction
Anderson Hall was constructed in 1870 and is the oldest building at Maryville College. The building served is named in honor of college founder Reverend Isaac Anderson and was partially funded by the use of federal dollars aimed at rebuilding the lives of white and Black Southerners following the Civil War. These funds were available because the college admitted African American students starting with a decision by its leaders in 1867. Like nearly every other Southern college that admitted white students, however, Maryville ceased to admit Black students following the introduction of segregation ordinances that were passed by Southern states beginning in the 1890s. To its credit, however, Maryville became one of the first Southern colleges to announce its decision to comply with the 1954 Supreme Court case Brown v. Board of Education. Maryville college was established in 1819, making it the 12th-oldest college in the South. The college is affiliated with the Presbyterian Church and maintains an enrollment of approximately 1,200 students.
Images
Anderson Hall at Maryville College in Maryville, Tennessee.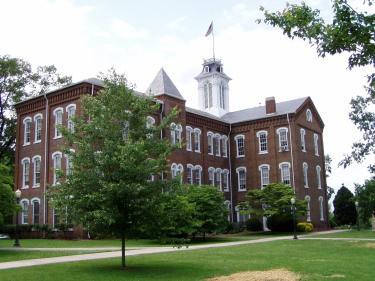 Maryville College was founded by the Rev. Isaac Anderson in 1819 and is affiliated with the Presbyterian Church.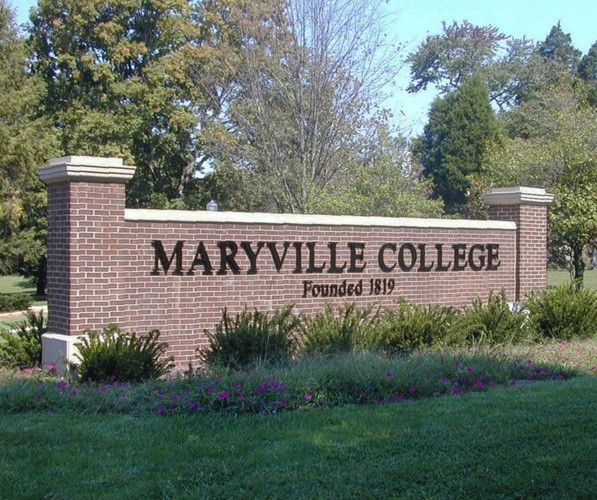 Backstory and Context
Maryville was one of the first colleges in the country to admit African Americans, Native Americans and women. The school was chartered in 1842 with the purpose of building leaders who would serve as ministers within the Presbyterian Church. However, the college experienced financial struggles which lead its officers to admit students who had a variety of backgrounds and aspirations. The school admitted a small number of African American students until the establishment of segregation laws starting in the 1890s. Unlike the vast majority of southern colleges and universities, Maryville College immediately ended segregation with the Supreme Court's decision in the Brown vs. Board of Education decision.
Originally located in downtown, the College moved to property located on the outer edge of town following destruction from the Civil War. Donations from a variety of business people and philanthropists fueled its rebuilding. It now is the heart of the Maryville Historic District, which was added to the National Register of Historic Places in 1982.
Sources
Maryville College website, accessed June 10, 2016. http://www.maryvillecollege.edu/ Van West, Carroll, Tennessee Encyclopedia (accessed June 10, 2016). http://tennesseeencyclopedia.net/entry.php?rec=844
Additional Information