MAPS Air Museum
Introduction
From humble origins and a handful of exhibits in the early 1990s, MAPS Air Museum has grown into an internationally recognized museum of aviation history that preserves and shares the unique history of aviation in communities such as Akron and Canton. The museum features numerous static displays of historic aircraft, as well as interactive exhibits and displays of artifacts from the past century of aviation history.
Images
Pearl Harbor display in the museum.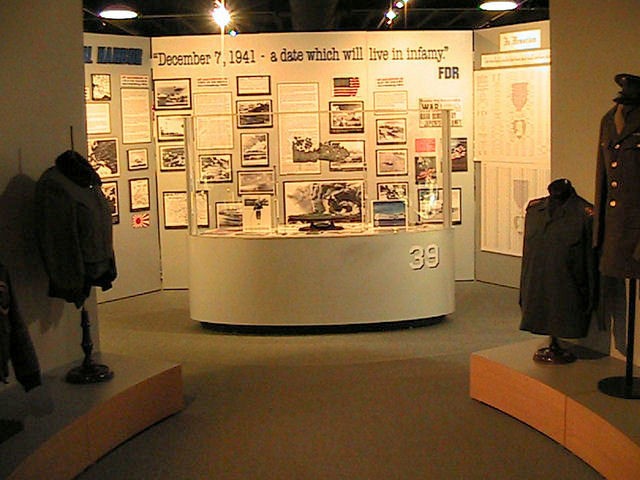 Backstory and Context
In 1981, the Ace of Spades Wing of the Confederate Air Force was formed in the Akron-Canton area. The group began with about 25 aircraft enthusiasts with the goal of eventually working on, and flying their own historic aircraft. In 1988, a small group of members from the local Ace of Spades Wing of the Confederate Air Force began to look into what it would take to form an organization that could restore, and one day fly, vintage military aircraft. A core group of this organizations began to meet at a nearby Pizza Hut in late 1988 to explore other methods to achieve this feat.
The museum's history dates back to these early meetings and efforts of the 1980s when residents began an effort to acquire and restore historic aircraft that might serve educational purposes for area residents and schools. On May 1, 1990, local residents secured an agreement with the Military Aircraft Restoration Corporation to start the project. By July of 1990, the first artifacts arrived in Canton- parts, and panels from multiple WWll planes that were used on aircraft carriers during the war.

The group restored and added some missing parts to make one complete Scout Douglas carrier to add as its first piece to the museum! Over the next several years the museum was permitted to use the entire vacated hangar which allowed them to bring in many more aircraft frames and artifacts. T
he museum offered a place for members to display and interpret their restored aircraft. The organization also created a special gallery called the Gallery of Heroes that includes relics from the USS Arizona which was sunk during the attack on Pearl Harbor.
In August of 2000, the museum hosted their first MAPS Air Museum Air Show. Since that time, the organization's annual show has attracted large crowds and encouraged more individuals to support the museum. The organization hopes to expand its hanger in the coming years to include a conference room, banquet area, classrooms, an expansion of the Gallery of Heroes, and a museum space specifically dedicated to the history of the Ohio Air National Guard.
Sources
History of MAPS Air Museum, (accessed 6/18/2016) http://mapsairmuseum.org/the-museum/history/
Additional Information