French Lick Springs Hotel
Introduction
Part of the larger French Lick Resort, which includes the West Baden Springs Hotel in the nearby town of West Baden, the French Lick Springs Hotel is a four-story monument to French Lick's history as a luxury tourist spot. It is a member of the National Register of Historic Places and is also accredited as being one of the Historic Hotels of America, a group named by the National Trust for Historic Preservation. The building, which still operates as a hotel, is a classic example, both in the architecture and decor, of the Gilded Age's opulence.
Images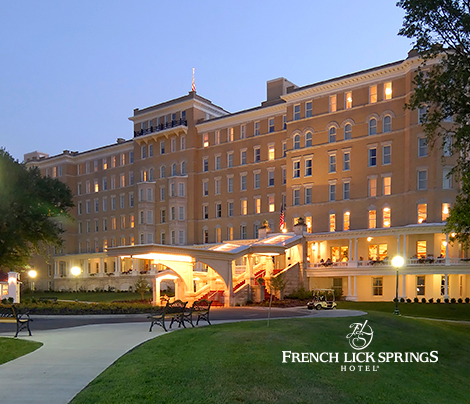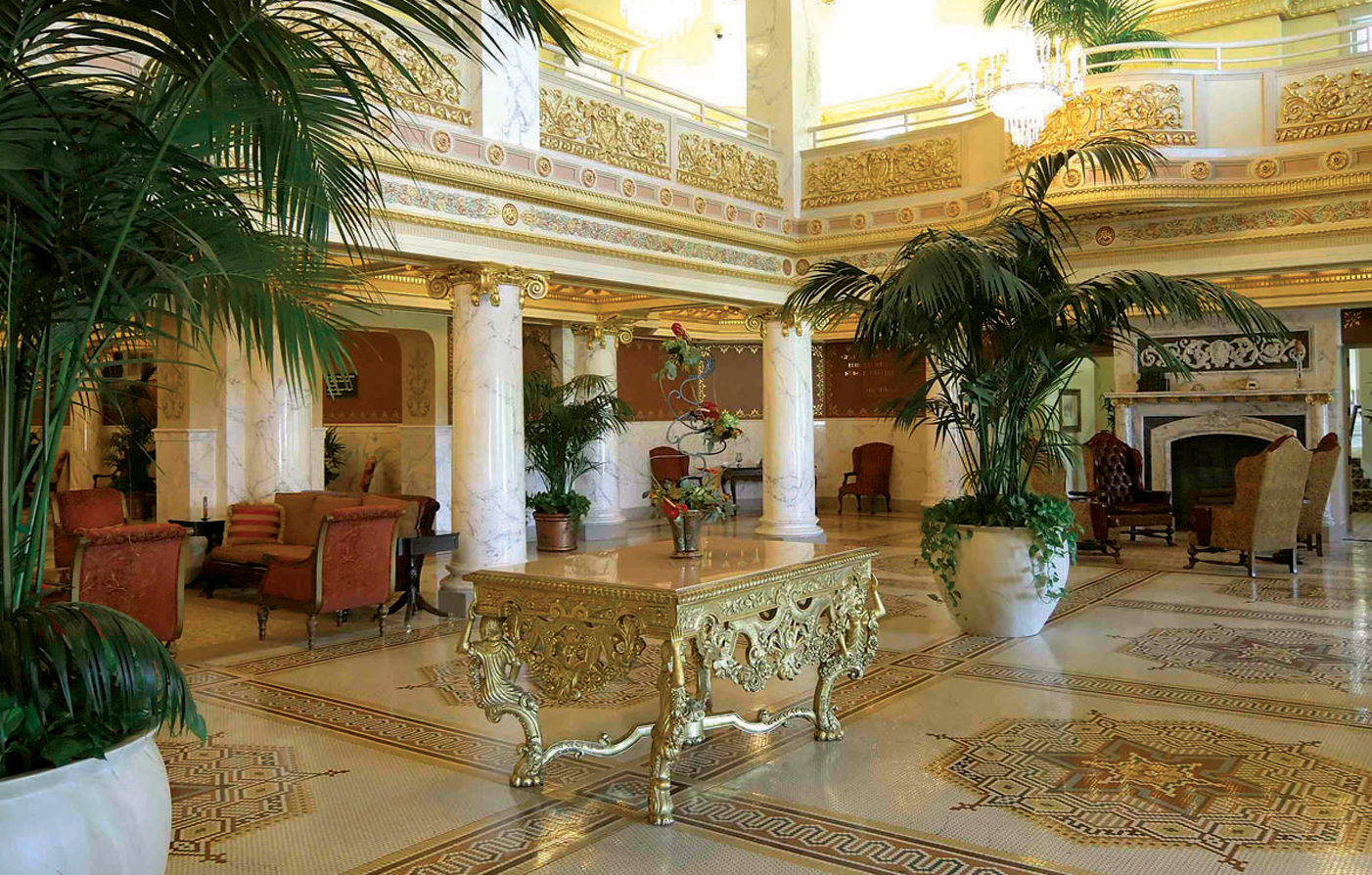 Backstory and Context
The hotel was built in 1901 on the site of a previous hotel that had been destroyed in a fire in the 1890s. The town of French Lick was already a hot tourist town due to the perceived healing properties of the local sulfur springs. When the hotel opened it was a wonder of Gilded Age interior design. The inside was made with faux marble and Italian mosaics, while the exterior of the building was of a Renaissance style. After a railroad spur was set on the hotel grounds, wealthy guests from Chicago could come to the hotel with ease, and business boomed. The rich and famous came to the hotel, including two presidents: Franklin Delano Roosevelt and Ronald Regan.

The hotel rooms weren't the only source of income for the hotel's owners. Water from the sulfur springs were bottled at a factory across the street and were sold at the hotel as "Pluto Water." French Lick Springs Hotel is also, according to legend, where tomato juice was invented. In 1917 the hotel's chef, Louis Perrin, ran out of oranges to make freshly squeezed orange juice for breakfast, so he used some tomatoes instead. Thus, the popular vegetable drink was born.

Today, the hotel still resembles the charm and glamor of its early 20th century beginnings, albeit with some conveniences. It is now part of the French Lick Resort, which includes two hotels, a golf course, a casino, a spa, and some pools. Guests can stay in any one of the four hundred and thirty-three rooms at this historic destination while they explore the town of French Lick, or they can remain at the hotel's spa and take a mineral bath like the original tourists did a hundred years ago.
Sources
"French Lick History 1845-1900." Indiana Landmarks. Accessed June 1, 2016. http://www.indianalandmarks.org/tours/westbadenfrenchlick/history/flhistory/pages/default.aspx "Hotel History." French Lick Resort. Accessed May 18, 2016. http://www.frenchlick.com/aboutus/history/flsh
Additional Information