Naper Settlement
Introduction
The Naper Settlement is an interactive, outdoor history museum that tells the history of how life changed throughout the 19th century for old settlement villagers. Established in 1969 by the Naperville Heritage Society, the settlement and museum features 55,000 authentic artifacts, including household/industrial objects, furniture, clothing, textiles, paintings, sculptures, photos, manuscripts, and documents. It recreates an Illinois village in a sort of living timeline from the frontier days all the way to the early 20th century.
Images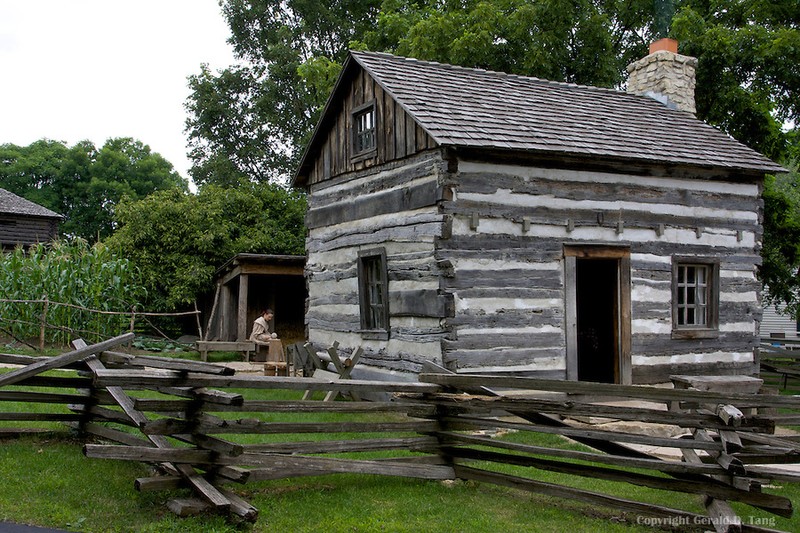 Backstory and Context
Naper Settlement was built around the Martin Mitchell Mansion, a twelve-story house built in 1883 by a brick and tile works tycoon. The historic mansion, coupled with a Civil War era church that had been placed on the grounds of the mansion in the 1960s, gradually turned into a living history museum with thirty buildings on the property. The settlement has several log cabins, cottages, stores, and other businesses built to a historically accurate look, along with many costumed interpreters that bring to life the people of 19th century Illinois.

Exhibits at the Naper Settlement include Brushstrokes of the Past: Naperville's Story, which features art, artifacts, and photos of the history of Naperville from a pioneer settlement to a 21st century city; the Heritage Gallery; and Play with History, a hands on exhibit featuring games and toys of the past. The Naper Settlement also offers summer camps, holiday craft classes, lectures, geocaching, and scout, kids, and school programs.
Sources
"About Us." Naper Settlement. Accessed May 22, 2016. http://www.napersettlement.org/index.aspx?NID=27 "Plan Your Visit." Naper Settlement. Accessed May 22, 2016. http://www.napersettlement.org/index.aspx?NID=8 "Martin Mitchell Mansion." Old Houses. Accessed June 1, 2016. http://www.oldhouses.com/14323
Additional Information