Lincoln's New Salem State Historic Site
Introduction
Once the home of Lincoln when he was a young man, New Salem is now a living history village rebuilt to match its former appearance. The 700-acre park encompasses a total of twenty-three buildings, including twelve reconstructed log cabins, ten workshops, a mill, a tavern, the local church/school, and the general store that Lincoln co-owned.
Images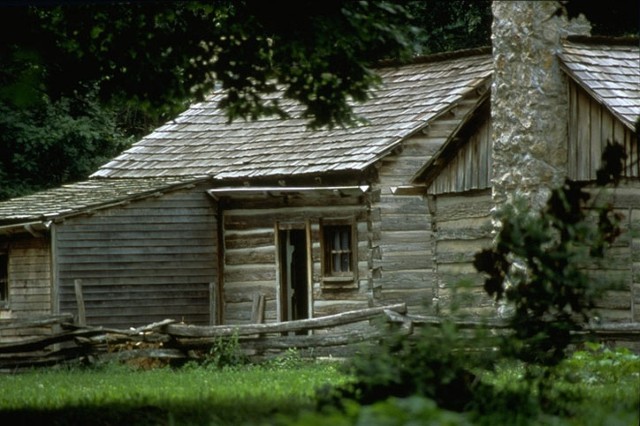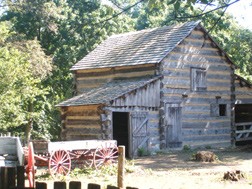 Backstory and Context
New Salem, IL was first established in 1828 when a gristmill was built in the area. The town quickly expanded throughout the next decade due both to the economic opportunities afforded by the mill and the westward expansion of Eastern farmers looking for a better life from Central Illinois' rich soil. Though the town seems extremely small by today's standards, New Salem was actually very large for a frontier village, perfect for aspiring young people.
Lincoln came to New Salem on a flatboat in 1833 when he was only twenty-two years old. While living in Salem he worked many jobs, including surveyor, rail-splitter, and postmaster. He spent some time away from New Salem while working on a flatboat to New Orleans, but came back after the trip was over. He then became storekeeper of the Lincoln-Berry General Store, which was an epic failure that left Lincoln in debt. Lincoln also saw military service while living in New Salem. He was elected the captain of a volunteer militia during the Black Hawk War. Though he never saw any combat, Lincoln did later claim that he had engaged in many "battles" against the mosquitoes.
The most famous story from Lincoln's life in New Salem is that of his relationship with Ann Rutledge, the daughter of one of New Salem's founders. Historians are unsure about this, but Ann was allegedly Lincoln's first sweetheart. When she died suddenly in 1835, Lincoln is reported to have been absolutely devastated. Whether or not Ann and Abraham were a couple, the relationship has spanned countless books, poems, scholarly articles, movies, and other works about their doomed love. Eventually, Lincoln was elected to the Illinois General Assembly and left New Salem for the bright lights of Springfield, IL. The village slowly lost its population due to the lack of travel on the nearby Sangamon River, along with the lure of better prospects in bigger cities, and became a ghost town by 1840.
 New Salem was rebuilt by the Civilian Conservation Corps in the 1930s and now acts as a historical tourist destination for thousands of people every year. As well as the many restored log cabin buildings, the site also has a visitor's center, a museum store, a restaurant, and an outdoor theater. Visitors can meander through the grounds while reenactors teach them about the daily life of a New Salem citizen in the 1830s.
Sources
Lincoln's New Salem. Accessed May 3, 2016. http://www.lincolnsnewsalem.com/ "Central Region: Lincoln's New Salem." Illinois Historic Preservation Agency. Accessed May 3, 2016. https://www.illinois.gov/ihpa/Experience/Sites/Central/Pages/New-Salem.aspx "Abraham Lincoln's New Salem State Historic Site." Abraham Lincoln Online. Accessed May 3, 2016. http://www.abrahamlincolnonline.org/lincoln/sites/salem.htm