Coors Field
Introduction
Coors Field is home to Major League Baseball's own Colorado Rockies. The field is known to be home run friendly and for it being the field where Barry Bonds hit his final career home run (762nd). Coors was built in 1995 and named after the Coors Brewery located in Golden, Colorado. The field has been played on for 20 seasons this year and will be home to many more home runs with its thin air.
Images
The Colorado Rockies play in Major League Baseball's National League.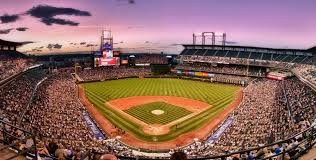 Coors Field is home to Major League Baseball's Colorado Rockies.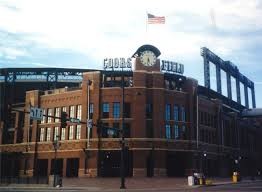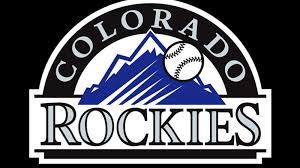 Backstory and Context
Coors Field is located right off Interstate 95 in Denver Colorado, and is home to the Colorado Rockies of Major League Baseball. The owners of Coors Field bought the rights from Coors Brewery so they could use the Coors name. While the field was being built, the Rockies played their first two seasons in the Mile High Stadium from 1993-1994 before Coors Field opened up in 1995. Today, Coors Field has a microbrewery and restaurant known as The Sandlot. The Sandlot offers a wide range of food such as sushi, Rocky Mountain oysters, Rockie dogs, Denver dogs, Tucson dogs, vegetarian dogs and burgers, plus normal ball park meals. Many visitors to Coors Field greatly enjoy the view of the Rocky Mountain from the first-base and right-field seats.
Coors Field was opened in 1995 and was the first baseball only park to be built since Dodger Stadium was built in 1962. Now the Colorado Rockies were bringing a professional baseball team to Denver to accompany the Denver Broncos of the National Football League and the Denver Nuggets of the National Basketball Association. The first official game played at Coors Field was on April 26, 1995, when the Colorado Rockies squared off against the New York Mets. The game ended up going to extra innings with the Rockies eventually coming out victorious by a score of 11-9. The first pitch was thrown in the new stadium by Bill Swift to Brett Butler at 5:38 p.m. Coors Field is leading major league baseball in home runs scored in a season by one or more occupants at a facility with 303 homeruns. Coors Field is also the place where Barry Bonds hit his final career 762nd home run on September 5, 2007.
Coors Field averages about 375 feet all the way around making it an extremely home run friendly ballpark for the players and the fans in the outfield seats. Although that may seem like a long way from home plate for a ball park, Coors Field is located 5,280 (1 mile) above sea level in Denver, Colorado. Because the ball park is located a mile above sea level, the ball will travel much further at Coors Field than somewhere such as Yankee Stadium, located at sea level. Studies have shown that a ball hit 400 feet at Yankee Stadium would travel 440 feet at Coors Field. Not only does hitters have an advantage at Coors Field, but the pitchers have even more of a disadvantage because the extremely thin air a mile above sea level does not give curveballs that 'snap' and will even slow fastballs down up to six miles per hour. This was an aspect that the engineers anticipated when they were planning the building of the ball park. Overall, it is a completely different atmosphere when coming to Coors Field compared to going to another ball park, such as Yankee Stadium in New York or Turner Field in Atlanta.
Coors Field has seen many historic events happen with many more to come for the young ball park. Coors is considered young because there are many ballparks out there that have stood much longer. Those include Wrigley Field, Fenway Park, Dodger Stadium, Angel Stadium of Anaheim, and The Coliseum in Oakland. The most well-known event that Coors Field has hosted were two games of the 2007 World Series. The Colorado Rockies had won the National League Division Series against the Philadelphia Phillies and won the National League pennant in the Championship Series by defeating the Arizona Diamondbacks. Unfortunately, the Rockies could not pull out the World Series victory against the Boston Red Sox, as they were swept in four games, two of them at Boston's memorable Fenway Park and the final two at Coors Field. Coors Field just recently opened up a Hall of History in honor of the Colorado Rockies 20th season, featuring more than 8,000 artifacts, but not a World Series trophy yet.
Sources
MLB.com. (2015, 03 31). Coors Field History. Retrieved from Colorado Rockies: http://colorado.rockies.mlb.com/col/ballpark/history.jsp Wikipedia. (2015, 03 31). Coors Field. Retrieved from WiKi: http://en.wikipedia.org/wiki/Coors_Field Wikipedia. (2015, 03 31). List of milestone home runs by Barry Bonds. Retrieved from WiKi: http://en.wikipedia.org/wiki/List_of_milestone_home_runs_by_Barry_Bonds "10 Things You May Not Know About Coors Field," http://www.westword.com/news/coors-field-ten-things-you-probably-didnt-know-about-the-home-of-the-rockies-5828334
Additional Information