Penn South, Home of Bayard Rustin 1962-1987
Introduction
Bayard Rustin was the longest resident to live at this house, and it was here that Rustin wrote many of his influential works prior to his death in 1987. As one of Martin Luther King's best friends and most trusted advisors, Rustin played an important role in American history. As an openly gay man, Rustin found himself on the outside of the movement even as he advised King and other leaders--a consequence of the homophobia of many both within and outside of the civil rights movement of the mid-20th century. While King and many leaders grew to accept Rustin, they understood that Rustin's presence in the movement would be controversial and made a tactical decision to distance themselves from Rustin in order to keep the focus of the movement on issues related to racial equality. Despite the hardship he endured because of his race and sexuality, Rustin found ways to be a leader in the civil rights movement by working behind the scenes and giving speeches calling for more people to become "angelic troublemakers." Despite facing pressure among many within the movement, Rustin never denied his sexual orientation and dedicated his later years to fighting for the rights of African-Americans and gay Americans.
Images
Bayard Rustin's lived in building 7 of Manhattan's Penn South complex. His apartment is now listed on the National Register of Historic Places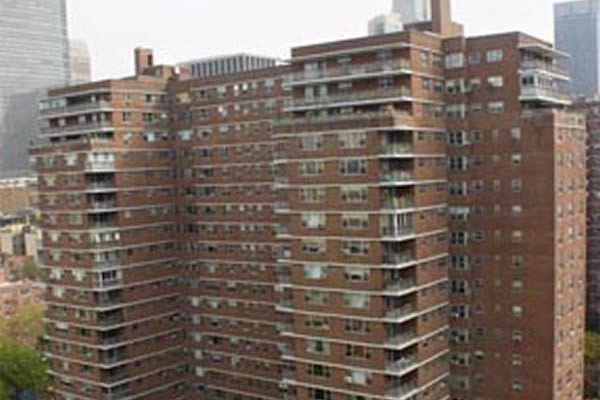 Bayard Rustin. American leader in social movements for nonviolence, gay rights, socialism and civil rights.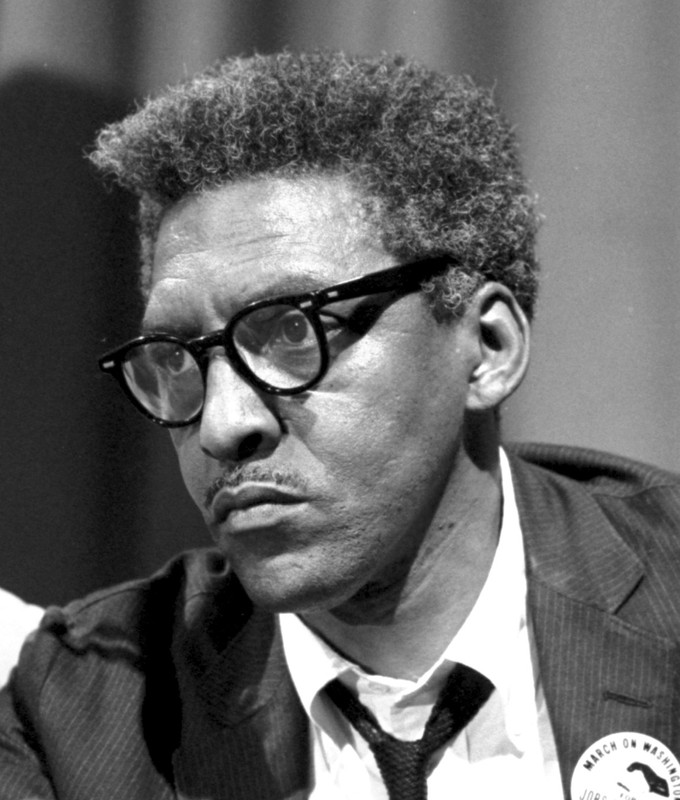 Learn more about Rustin's life with this edited book of his essays-click the link below for more.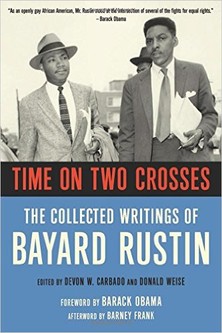 Backstory and Context
Bayard Rustin lived at this location in Manhattan from 1962 to 1987, Rustin's partner, Walter Naegle, continues to reside at this complex. Rustin was one of the most important leaders of the civil rights movement, although his refusal to live a fully closeted life meant that he had to wage this fight behind the scenes as one of Martin Luther King's most trusted and talented advisors. He also served as the head of the A. Philip Randolph Institute, an organization that worked to support union workers.

Rustin rarely discussed his sexual orientation but refused to deny or hide his homosexuality. He was arrested in 1953 on a morals charge under the vague and subjective laws that allowed police to arrest people who were suspected of homosexuality. In many cases, police would raid bars and other places where gay men congregated and charge them with vague crimes such as loitering or disturbing the peace. Given the stigma against homosexuality and the fact that many gay people were living closeted lives of secrecy, few protested against the police or sought to defend themselves from these charges.

During the 1980s, Rustin became more vocal about the rights of the LGBTQ community and fought to support several laws that would protect gay and lesbian people in New York. Rustin testified at city council meetings to prevent attaching amendments that would negate or weaken these protections. He wrote that during his fifty years fighting for human rights he learned that "no group is ultimately safe from prejudice, bigotry, and harassment so long as any group is subject to special negative treatment."

Rustin's decision to live as an openly gay male came with many consequences, even among many otherwise liberal supporters of the civil rights movement. Rustin was rarely credited for his work and civil right leaders and groups either required him to keep a low profile or simply refused to work with him because of his sexuality. He endured this treatment because of his belief in the larger movement and was the leading planner of the 1963 March on Washington that culminated with Martin Luther King Jr.'s famous "I Have a Dream" speech in support of African American civil rights.
Sources
"Bayard Rustin Residence." National Park Service. Accessed Web, 5/20/17. https://www.nps.gov/nr/feature/places/16000062.htm.

Chibbaro Jr., Lou. "Bayard Rustin residence declared 'historic place'." Washington Blade. 3/23/16. Accessed Web, 5/20/17. http://www.washingtonblade.com/2016/03/23/bayard-rustin-residence-declared-historic-place/.


Additional Information