Elizabeth Manor
Introduction
Built in 1925, Elizabeth Manor is an apartment building constructed in the Late Gothic Revival/Collegiate Gothic style. Located in the Buena Vista Park Historic District, the building originally contained six living units. The building's construction was part of the rise of apartment houses in Tulsa during the 1920s. The number of apartment houses in the city had grown from only 78 in 1919 to 333 by 1929.
Images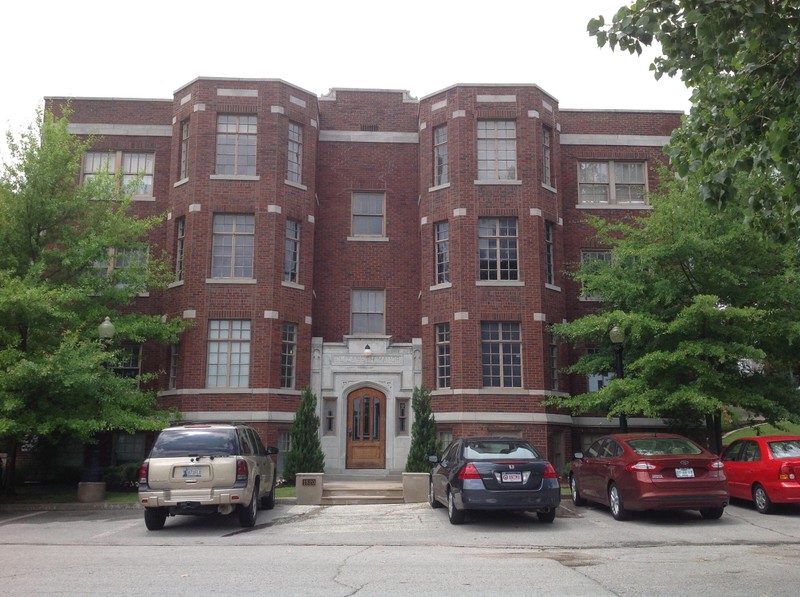 Elizabeth Manor door detail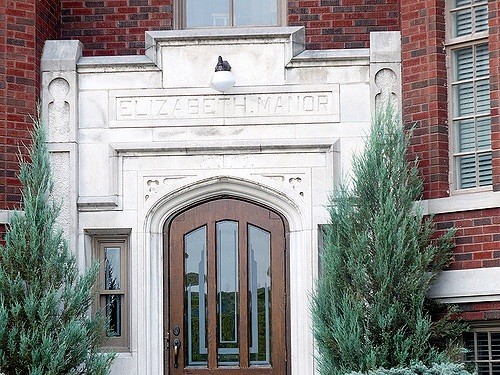 Elizabeth Manor side view
Backstory and Context
The rise in numbers of apartment homes in the area was caused by the popular on rise Tulsa experienced during the 1920s. During this time, the city's population almost doubled. Tulsa's economy was doing very well during this time because of its oil industry. Between 1900-1935, Oklahoma outranked all the other Mid-Continent states in oil production. The state's petroleum comes from the Mid-Continent region reserve. This area also includes Kansas, Texas, Arkansas, Louisiana, and New Mexico. The state ranked number two in the region's oil production for the nine years following 1935. During this time, the state produced an amount of oil worth approximately $5.28 billion.
Native Americans had been using oils for medicinal purposes long before the petroleum industry began. Oklahoma's petroleum business began when Robert M. Darden, an oilman from Missouri, began the Chickasaw Oil Company. Due to federal laws that only acknowledged Native American leases, the Chickasaw Oil Company was short-lived. In 1884, Dr. HW Faucett founded the Choctaw Oil and Refining Company, as well as the Cherokee Oil Company. He secured drilling rights for thirteen million acres. Faucett's two wells were located in the Choctaw Nation at Clean Boggy Creek and in the Cherokee Nation at Alum Bluff on the Illinois River.
During World War II, a high demand for oil led to forty-one new fields being opened up for drilling in 1941. The West Edmond Field was discovered by Ace Gutowsky in 1943. This find was especially significant because Gutowsky used modern seismographic equipment. Seismographic interprets what is underneath the ground to determine whether or not a deposit of oil is likely to be found in the area.
By the 1950s, oil was being used more quickly than new oil was being discovered. Around this time, many of the largest oil companies were beginning to move overseas. An embargo on Arab oil and deregulation of deep natural gas restrictions caused the oil business to increase again in Ohio during the early 1970s. However, the oil business declined again during the 1980s. The oil industry remains an important part of Oklahoma's economy, raising $3.3 billion in 2000.



Sources
http://www.okhistory.org/publications/enc/entry.php?entryname=PETROLEUM%20INDUSTRY http://tulsapreservationcommission.org/buildings/elizabeth-manor/
Additional Information