Beaver Dam Creek Battlefield
Introduction
Part of the Richmond National Battlefield Park system, the Beaver Dam Battlefield preserves the area where this battle, which was the first major engagement of the Seven Days Battles, took place. Although the northern section of what is also known as the Battle of Mechanicsville has been destroyed by development, 365 acres of it still remain in order to educate all regarding this tumultuous time in American history. The park provides a walking trail, complete with informational signs, that takes visitors from the Confederate positions and then directs them across Beaver Dam Creek to the Union side of the battle. This Civil War battle took place on June 26, 1862.
Images
An interpretive sign with the bridge over Beaver Dam Creek in the background.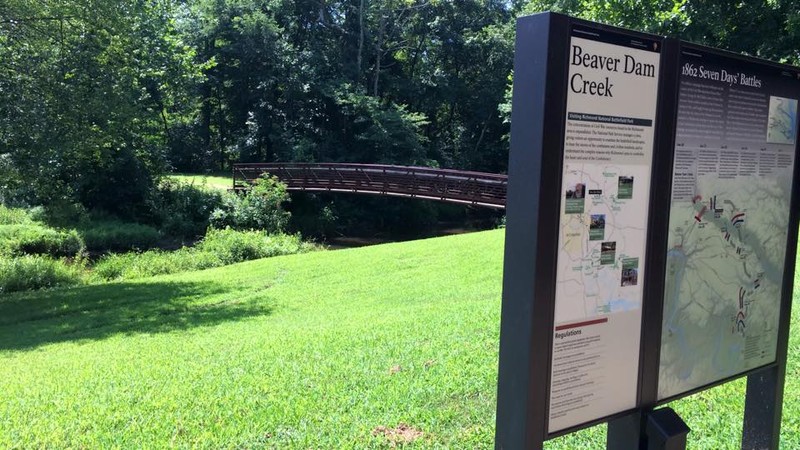 Part of the park's walking trail through the battlefield.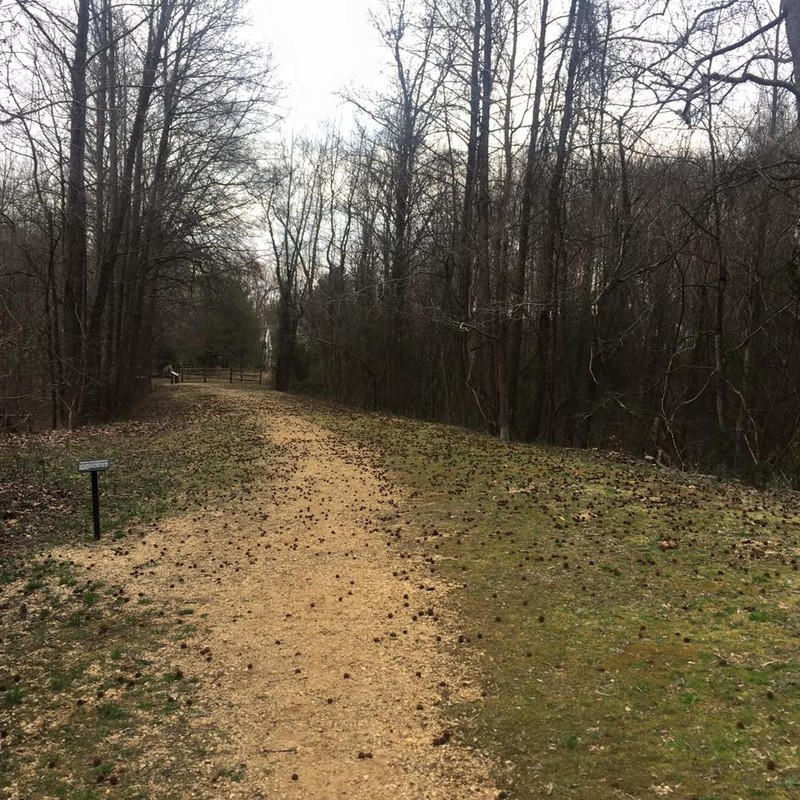 A map of the Beaver Dam Creek battlefield.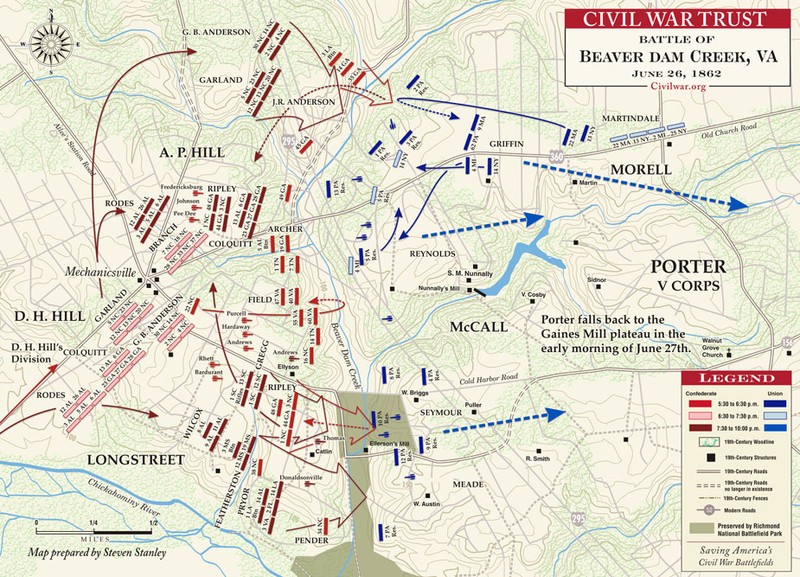 A close-up of one of the park's informational signs.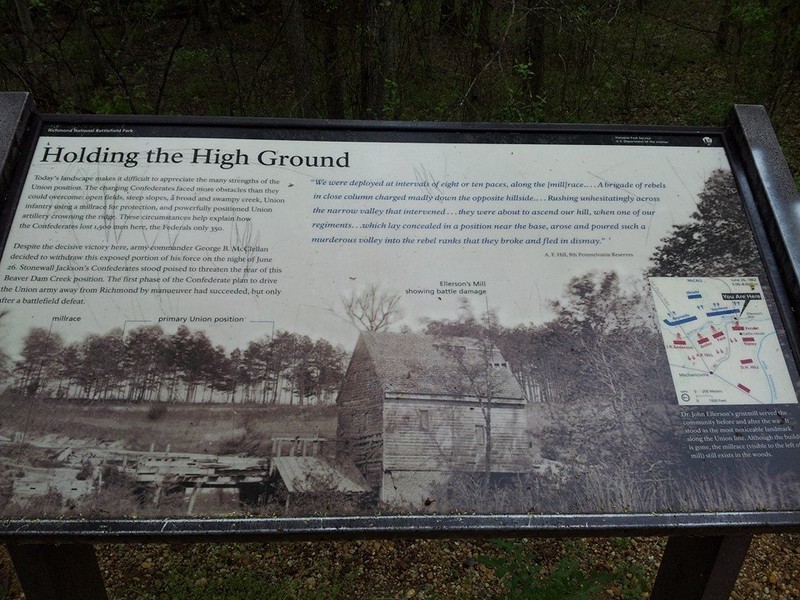 This sketch done while the battle raged was done by Alfred Wauld and published soon after in Harper's Weekly. It was titled: "The Army of the Potomac-The Battle of Beaver Creek, June 26, 1862." Courtesy of the Library of Congress.

Union Major General Fitz John Porter. Courtesy of the Library of Congress.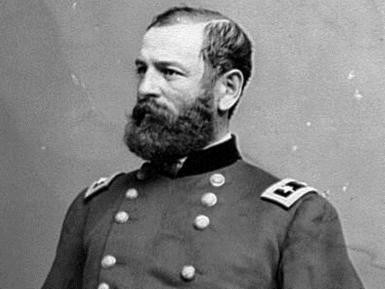 Ellerson Mill, where most of the battle raged around. This photo was taken sometime during the war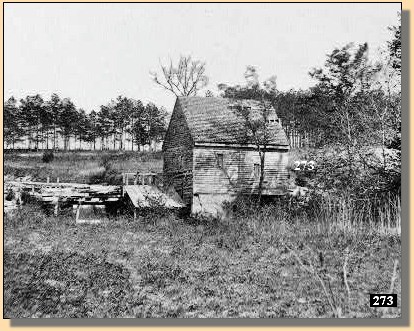 This sketch made a few years after the battle depicts the Confederate attack led by Stonewall Jackson's men.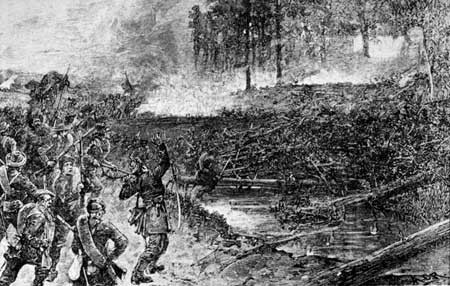 Backstory and Context
This battle and the other Seven Days Battles were both part of the Union force's Peninsula Campaign in which Union General George McClellan sought to capture the Confederate capital at Richmond. McClellan had advanced up the Peninsula formed by the James and York Rivers to within striking distance of Richmond and then paused for a month, fearful of the Confederate forces and awaiting Union reinforcements. The new head of the Army of Northern Virginia, General Robert E. Lee, then decided to attempt to turn the right flank of the Union army.
Lee ordered General Thomas Jackson's forces, fresh from the Shenandoah Campaign, to march quickly to Mechanicsville and join with A.P. Hill's forces to push the Union army back. However, Jackson's exhausted army arrived late and the impatient Hill attacked the 14,000 Union forces dug in behind Beaver Dam Creek without orders. Hill's forces suffered heavy casualties and failed to dislodge the Union army commanded by General Fitz John Porter. Porter's Union forces did withdraw later that night to Gaines' Mill due to the presence of Jackson's forces in the area.
The battle, while a tactical victory for the Union, was the beginning of the end of McClellan's Peninsula Campaign as he continued his slow retreat back to the mouth of the James River. It also began the rise and reputation of General Lee and his Army of Northern Virginia. The two forces met again the next day at the Battle of Gaines' Mill.
Sources
Sears, Stephen W. To the Gates of Richmond: The Peninsula Campaign. Ticknor and Fields, 1992. Burton, Brian K. Extraordinary Circumstances: The Seven Days Battles. Bloomington: Indiana University Press, 2001. Burton, Brian K. The Peninsula & Seven Days: A Battlefield Guide. Lincoln: University of Nebraska Press, 2007
Additional Information