Loewenstein and Sons Hardware
Introduction
This historic building in downtown Charleston, West Virginia was built in 1901 for Solomon Loewenstein by Yost and Packard, an architecture and construction company from Columbus, Ohio . It was used for twenty-six years as a saddlery and hardware store supplying a wide range of raw materials and supplies to the growing West Virginia industrial region. Businesses such as coal mines, oil fields, and timber operations relied on goods from the store to keep their growing industries operating in an area that was progressing in new commercial enterprises.
Images
A view of 225 Capitol St. located on the right side of the street circa 1960.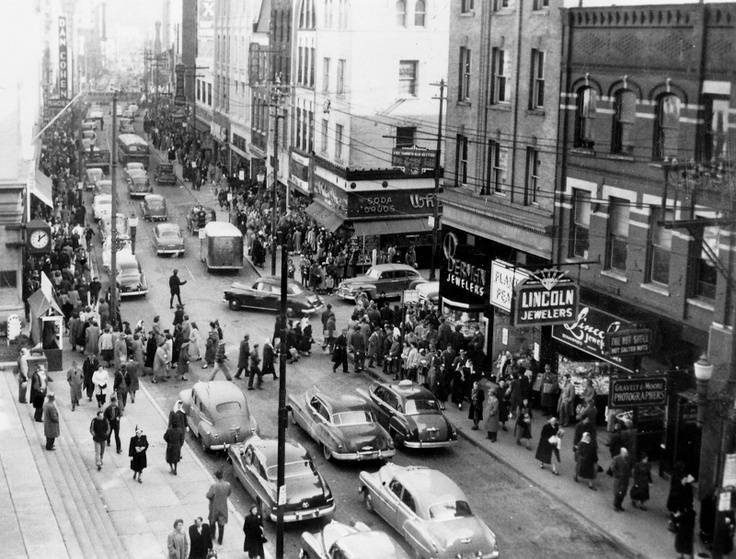 A recent photo of 225 Capitol St. in Charleston, WV.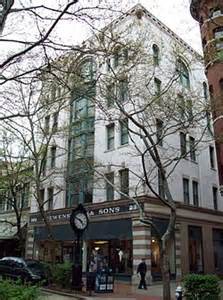 Backstory and Context
Solomon Loewenstien with his sons, Lewis and Moses, opened Loewenstein and Sons hardware in 1901 after purchasing the property from the estate of Julia A. Fife in 1900. They immediately began construction on the five-story pressed brick building designed by Yost and Packard, a prominent company from Ohio. The building is the only known example of a commercial property constructed by the pair. It features late Victorian and classical architectural structures such as palladian windows, stylized moldings, and intricate cornices, as well as a central bay of oriel windows on its Capitol St. facade.

Significance of the store and its impact on the industrial atmosphere on Charleston in the early 1900s was exhibited in the rapid growth of multiple industries that were directly supplied by Loewenstein and Sons. Everything from saddle tack and hauling supplies, to nails and pipe were located in a central part of Appalachia and ready for transport along the Kanawha River. In 1927 the company S.S. Kresge was desperate to acquire what was now prominent downtown real estate to open a department store for the greater Charleston area, and eventually proposed a 99 year lease from the Loewensteins to use the building. With that acquisition, the hardware store was moved closer to the Kanawha River and maintained its business.

From 1927-1971 S.S. Kresge operated the building as a department store and eventually sold the building to Rite Aid Corp., which operated a pharmacy on the first floor until 1985. The building was then purchased and renovated to include apartments in the upper stories by Fife Apartments LLC and the first floor store space was rented to a number of small businesses. Since 1997 the first floor retail space has operated as Ellen's Homemade Ice Cream. Ellen's Homemade Ice Cream opened in 1997. They offer around twenty different flavors of ice cream and also offer lunches for customers. The floors above Ellen's have been transformed into sought after apartment space due to the prime downtown location.

Sources
http://www.archiplanet.org/wiki/Loewenstein_and_Sons_Hardware_Building NRHP Nomination: http://pdfhost.focus.nps.gov/docs/NRHP/Text/85003475.pdf http://pdfhost.focus.nps.gov/docs/NRHP/Photos/85003475.pdf
Additional Information