CIA Museum (Closed to Public)
Introduction
The CIA Museum is an archive and collection of declassified artifacts, weapons, and other items related to the work and history of the Central Intelligence Agency (CIA). The mission of the museum is to provide visitors with a deeper insight into the CIA and its contributions to national security, while also providing enthusiasts with more background material and educational resources regarding declassified secret missions and initiatives. Through exhibits such as the Cold War Gallery and the galleries on the war on terrorism, the various galleries in the museum contain about 3,500 objects throughout the 14,000-square-foot facility. The museum also features artifacts, stories, and exhibits about the Office of Strategic Services (OSS), foreign intelligence agencies, and more. Located within the CIA building, the museum is not open for public tours but does offer some of its digitized items online.
Images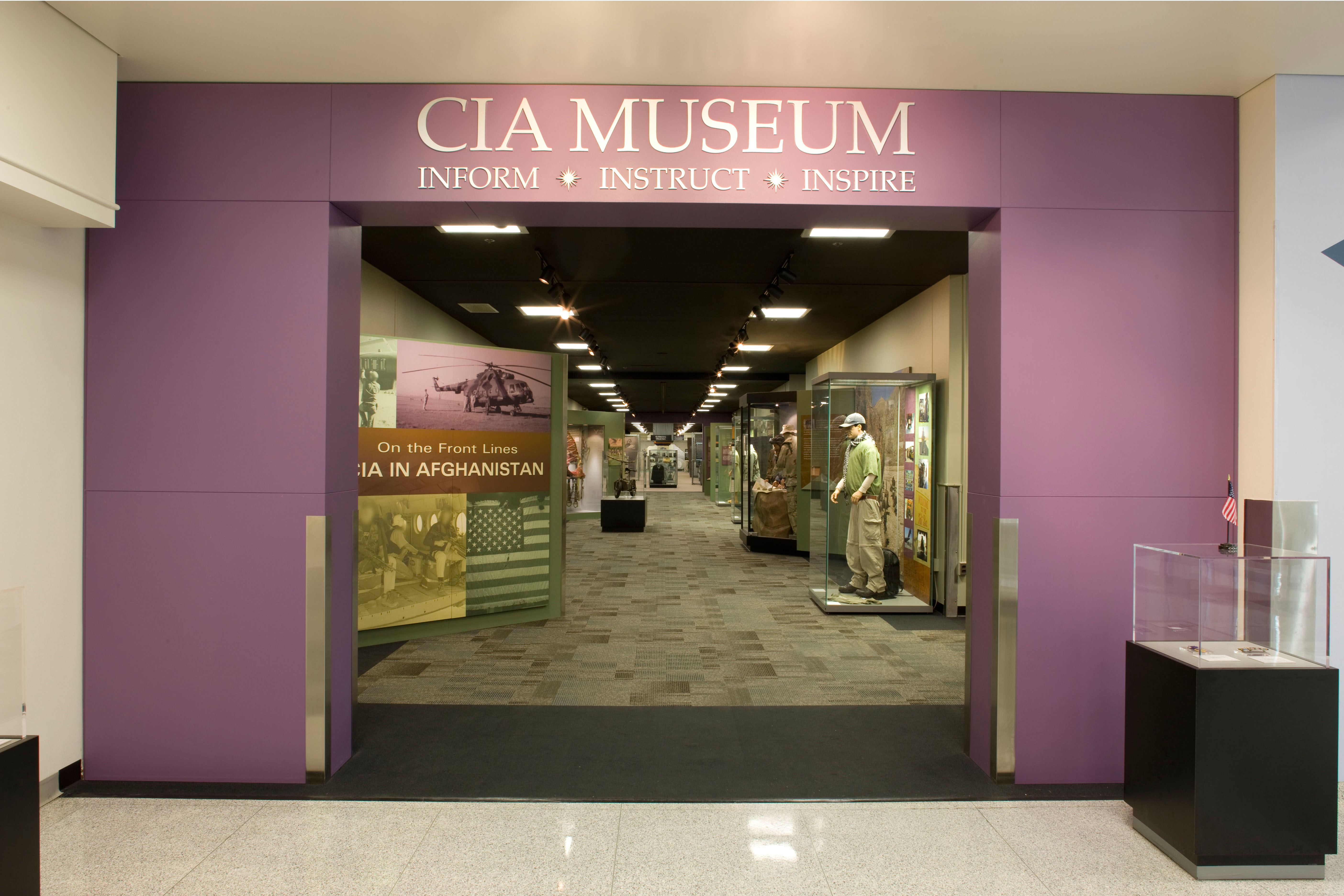 Inside of the CIA in Afghanistan exhibit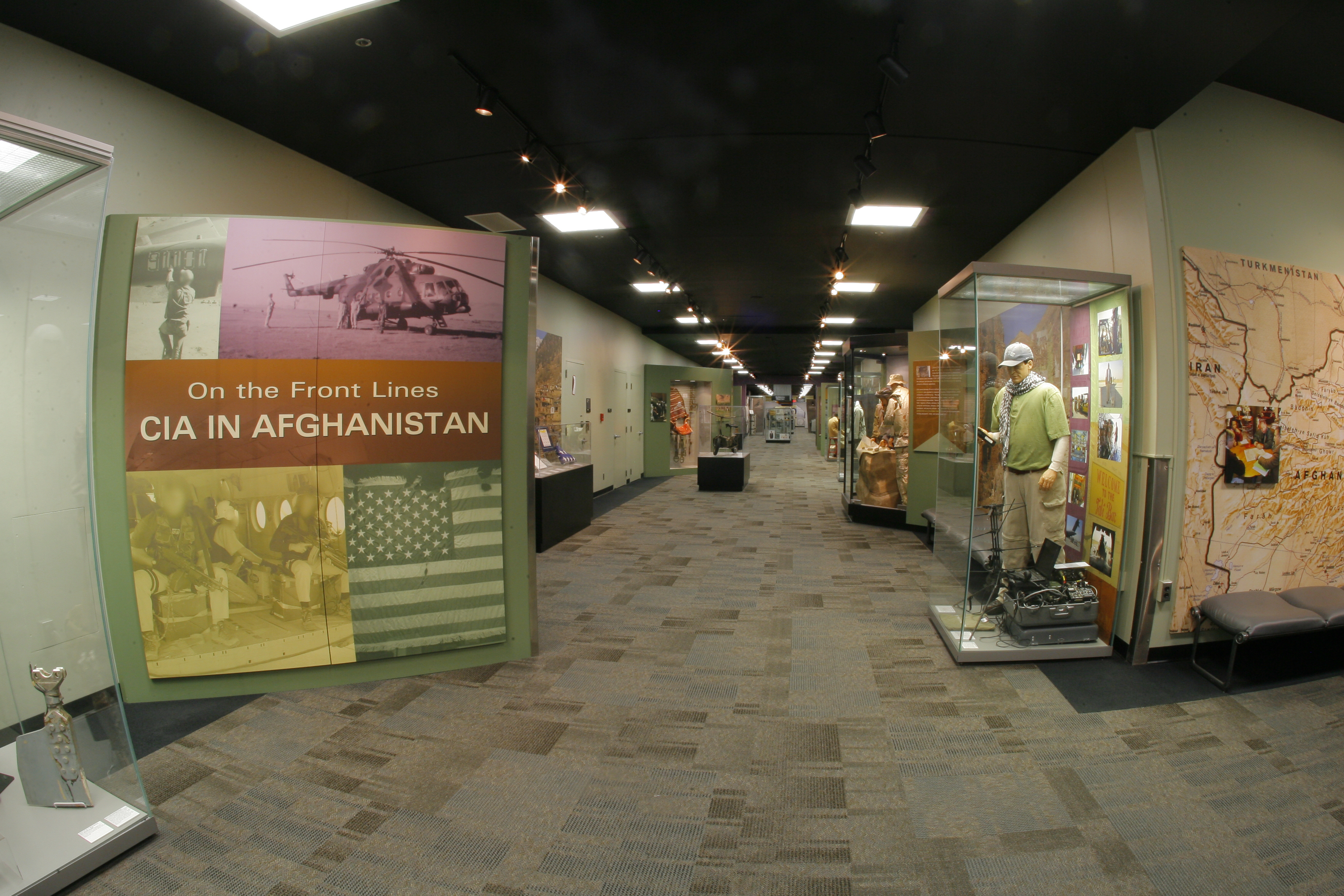 Entrance to the Cold War Gallery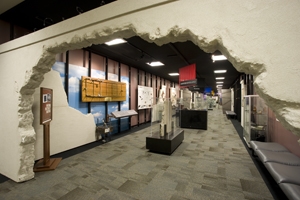 Al Qa'ida Training Manual at the Museum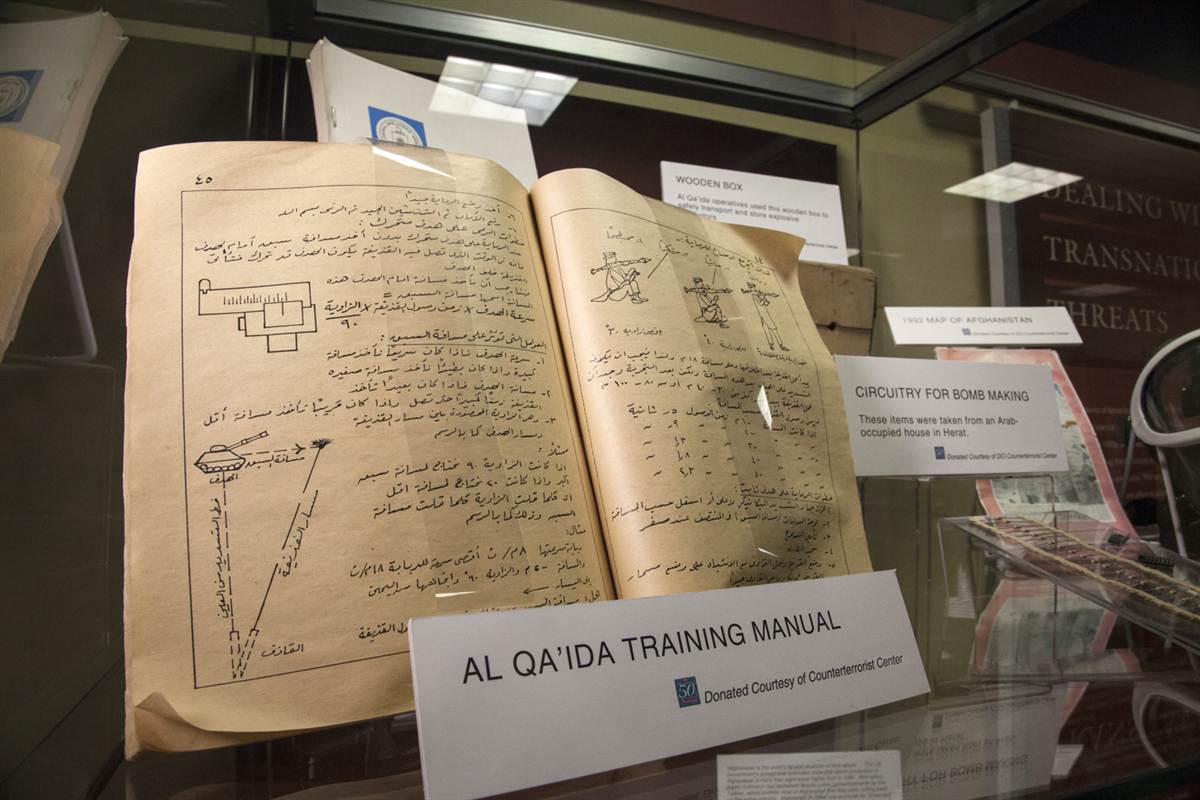 Backstory and Context
History and Collections at the Museum
The CIA Museum dates back to 1972, when then Executive Director of the CIA, William E. Colby, sought a need to create a museum that featured "a very selective accumulation of truly unique items." When the CIA added another building to its campus in the 1980s, it included enough space to designate for the museum as well as the office of the museum Curator. Soon after Colby called for artifacts and collections regarding the history of intelligence services, many CIA agency offices and officers began contributing to the collection with a large number of artifacts. Many of these artifacts came from personal collections gathered over the years from places around the world.
Because the CIA museum is located within the CIA headquarters, it is not open for public tours. However, the museum's staff does work with Presidential libraries and major museums to help display their collection in public exhibitions. In total, the museum has collected about 3,500 artifacts of covert intelligence history, such as previously classified documents, uniforms, and weapons. As an example, some items found in the museum include hollow coins used for secret messages, cameras built on militarized pigeons, the famous World War II encryption machine, and even Osama Bin Laden's AK-47.
In addition to the actual museum, the CIA Museum also has a 3,200 square-foot storage facility, which is home to about another 18,000 artifacts.1
Sources
1.) Information taken from CIA website (https://www.cia.gov/about-cia/cia-museum)
Additional Information