Lincoln Electric Park (1915-1919)
Introduction
A group of local African American investors established Lincoln Electric Park in 1915 and the park operated for four or five years. During that time, this small amusement park offered a respite from the discrimination that prevented African Americans from enjoying Electric Park, Kansas city's other amusement park at 46th and the Paseo. Lincoln Electric Park was centered around a large pavilion and bandstand that offered a variety of events and entertainments, and also included a Ferris wheel, pool, and merry-go-round. On August 14, 1916, the park was home to one of the first and only public showings of Lincoln Motion Picture Company's signature film, "Realization of a Negro's Ambition." The film was a response by the Black-owned film company to the "Birth of a Nation," which presented former slaves as unworthy of full citizenship or equal rights.
Images
Oct. 1921 By Right of Birth was a filmed that about an unclaimed fortune that would soon reunite a family.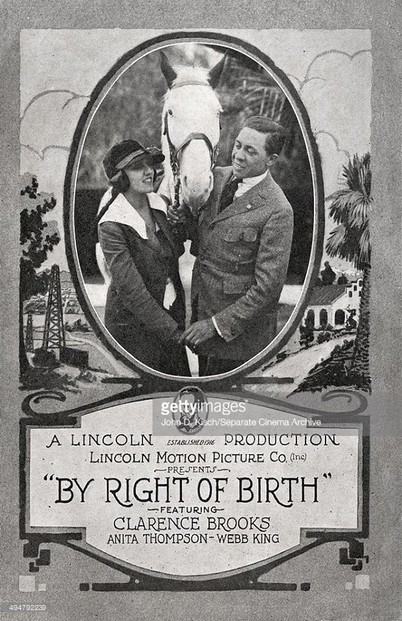 May 1915 The Law of Nature, starring the company's own Noble Johnson, is a love story that ends in tragedy. A couple divorce due to irreconcilable differences only for one to find out that they've made a terrible mistake.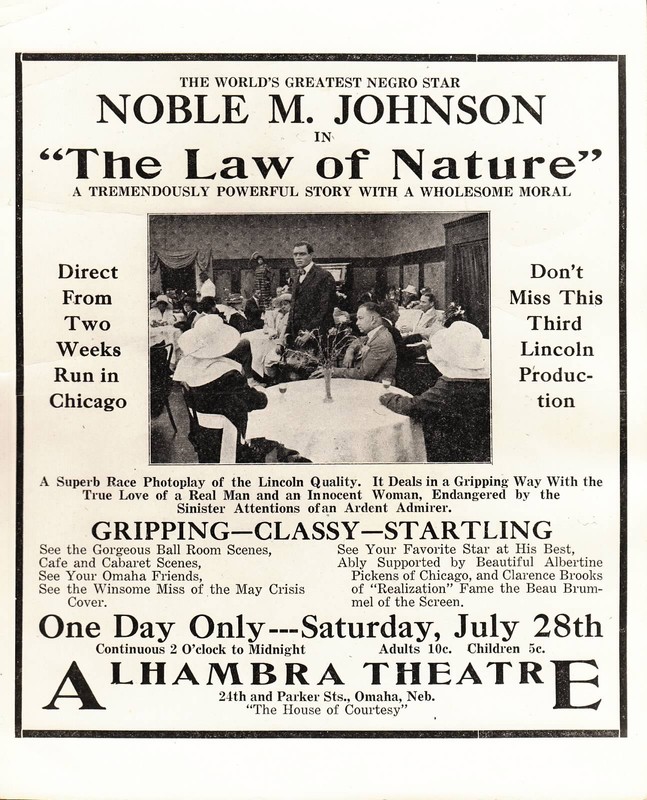 1916 advertisement for the film 'The Realization of a Negro's Ambition' at Lincoln Electric Park.
Sept. 1919 A Man's Duty is a story with many twists and turns as two men in conflict vie for the hand of a woman. One night a fight between the men turns deadly and one of the men has a host of decisions to make.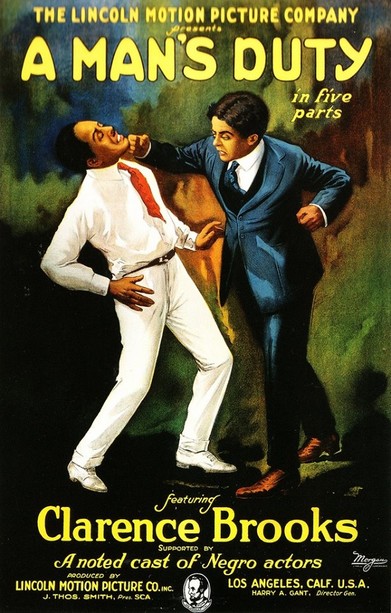 Jan. 1917 The Trooper of Troop K, starring Noble Johnson, tells the story of a Black U.S. Army cavalry unit in an expedition against the forces of a renegade Mexican general along the Texas-Mexico border which leading to a full-scale battle. (IMDb)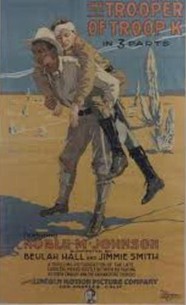 Article about "America's Greatest Colored Resort," Kansas City Sun; April 29, 1916

Backstory and Context
Lincoln Electric Park was home to a 70-seat theater, a merry-go-round, Ferris Wheel, and pavilion. It was also the site of one of the few known showings of "The Realization of a Negro's Ambition," the signature early film from Lincoln Motion Picture Company of Omaha. This short-lived film company is often credited as the first African American motion picture company. 
The Lincoln Motion Picture Company, founded in 1916 by Noble and George Johnson, produced films that showcased the work of Black writers and actors. Films such as: "The Realization of a Negro's Ambition" (1916) and "A Trooper of Troop K" (1917) and "A Man's Duty" (1919) were meaningful to African American audiences during a time when the majority of films dehumanized African Americans or made them perform subservient roles. Most of the company's films were shown at schools, small assembly halls, churches and a handful of Black-owned theaters.
In January of 1917, Lincoln Motion Picture Company formed an agreement with Los Angeles investor P.H. Updike. Co-founder Noble Johnson left the company when he obtained a contract with Universal Pictures while, his brother, co-founder George Johnson would stay with the company and begin their grandest most elaborate project "By Right of Birth" (1921). When this film failed to make a profit, Updike ended his support of the project and the company ceased operations. 
One of the co-founders and President of the company, Noble Johnson, who appeared in films such as The Law of Nature (1915) and A Man's Duty (1919) resigned from his position with the company in 1920 to pursue a career with Universal Studios. Some of his films include The Ten Commandments (1923) and King Kong (1933). 
Sources
Chuck Haddix and Frank Diggs, Kansas City Jazz: From Ragtime to Bebop--A History. (New York: Oxford University Press, 2006) 37-8.
Larry Richards, African American Films Through 1959 (McFarland, 1998).
Kansas City Star, August 29, 1915
Additional Information