Marshlands Conservancy
Introduction
Located in Rye, NY, the Marshlands Conservancy is a sharp contrast to the other historic sites within the Boston Post Road Historic District. The district contains two architectural jewels: Lounsberry, the Parsons estate, and the Jay Estate. Despite the lack of architectural features, the 147-acre nature preserve has important historical significance, as well as, natural amenities such as walking trails and many different varieties of birds and other fauna and flora. The Conservancy, now administered by Westchester County Parks, owes its existence to two donations by Zilph Palmer Devereux (120 acres), and Fanny Wickes Parsons (17 acres).
Images
Picture of the Marshlands Conservancy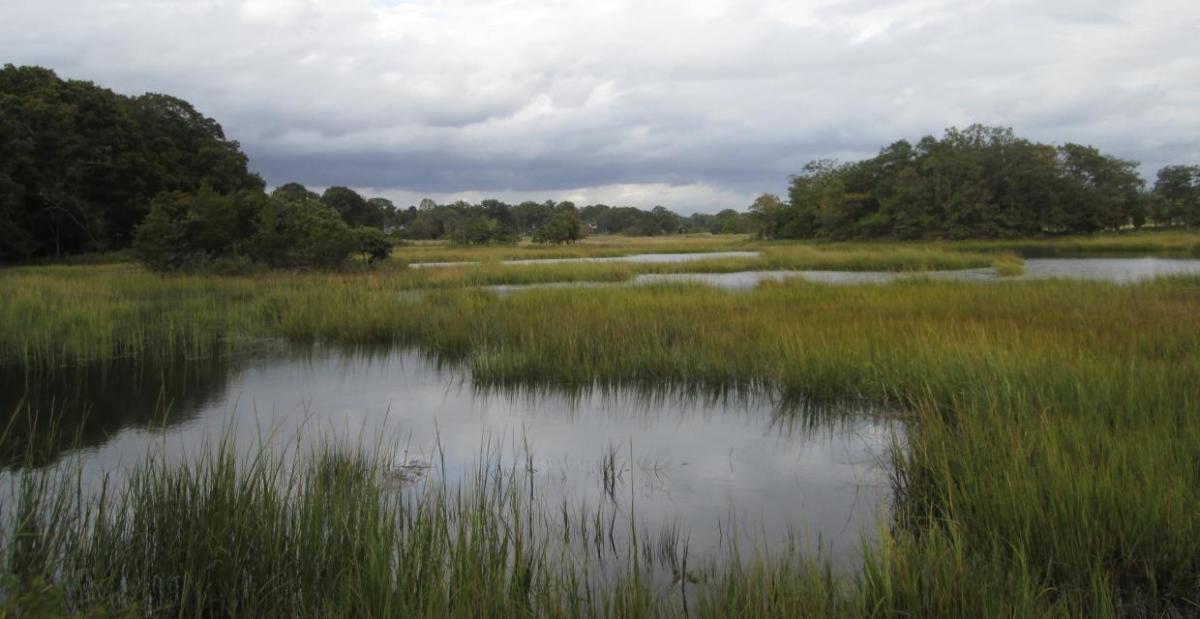 Example of a Yellow-Crowned Night Heron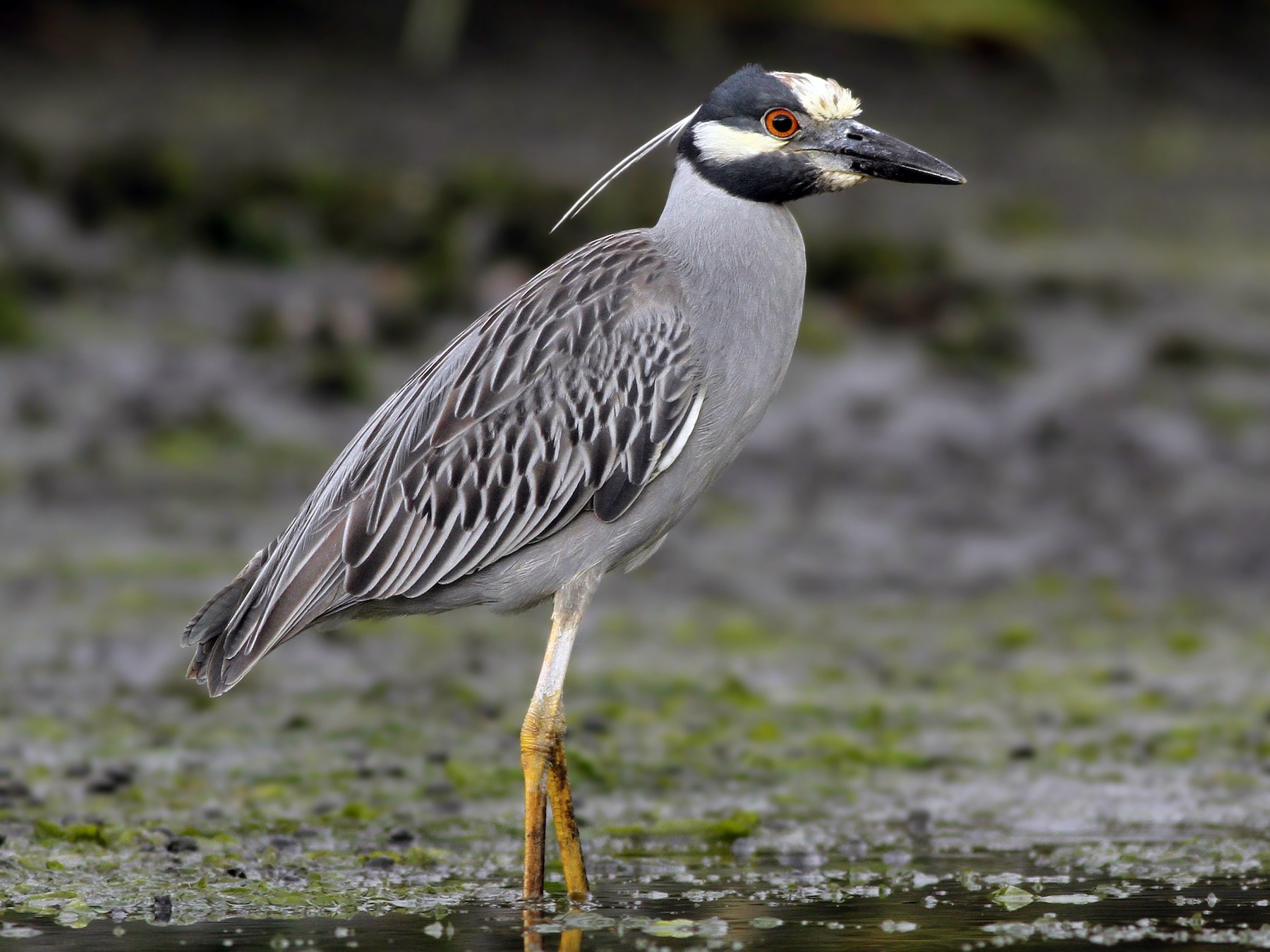 Backstory and Context
Bordering the Long Island Sound near the Parsons Estate and United Methodist Center is the Marshlands Conservancy, which has existed as a nature preserve since 1967. The property's main features consist of open grasslands, tidal wetlands, and woodlands that host evergreen and deciduous trees of varying species. Besides flora, the conservancy serves as a residence to fauna on the shoreline, which is rich in marine life. The only building on campus is a small one-room block building that serves as the visitor's center. This building hosts exhibits or holds audiences for programs with the staff naturalist.
The marshlands are home to many species of birds, such as the yellow-crowned night heron. This bird only has two known colonies in New York State. Other species habiting in the marshlands are green-backed heron, Canada geese, mallards, and other species, which use the grounds as a migratory stop throughout the year.
The Marshlands Conservancy and the surrounding area also contain evidence of pre-historic habitation, as well as Paleo-Indian activity, discovered through archeology within the district. These discoveries can be dated to the retreat of the Wisconsin glaciers from the area between 12,000 and 8,000 BCE that led to both environmental instability and the arrival of the Paleo-Indian population. Steatite vessel fragments and Vinette I pottery were found.
The Conservancy was formed in 1967, when Zilph Palmer Devereux donated 120 acres to Westchester County in November of 1966. She made this donation under several conditions: that the land would be retained by the county and only used as a nature preserve for 50 years; that it would be properly maintained by the county; that access would be permanently restricted to Westchester County residents so long as the land was designated a preserve (though appropriate arrangements for non-County residents/persons and/or groups interested in conservation could also be made); and that no marina or bridge would not be allowed to operate for 25 years within a half-mile radius from the eastern or western lines of the property. In December of 1977, Fanny Wickes Parsons made the second smaller donation of 17 acres under the same provisions as Devereux's donation.
Sources
Lavin, Lucianne. Birgit, F. Morse. CERAMIC ASSEMBLAGES FROM THE RYE MARSHLAND AREA OF SOUTHERN NEW YORK .
The Bulletin and Journal for Archaeology of New York State, no. 91 13 - 26. Published Fall 1985. NYS Archaeology.
Accessed September 12th, 2021. https://nysarchaeology.org/download/nysaa/bulletin/number_091.pdf
, National Register of Historic Places.
Boston Post Road Historic District, September 1982.
Accessed September 12th 2021. https://catalog.archives.gov/id/75316110.
Marshlands Conservancy, Westchester County Department of Parks.
Accessed September 12th 2021. https://parks.westchestergov.com/marshlands-conservancy.
Milewski, Megan. "John E. Parsons, Jr. Collection ." Queens Community College.
Accessed September 30, 2021. https://archives.qc.cuny.edu/finding_aids/JohnParsonsJr.
Bardusch, William E. "Liber 6682." Rye: New York, November 9, 1966.
Morrow, George R. "Liber 7441." Rye: New York, December 6, 1977.
"Zilph Palmer Devereux; Donated Estate to County." Gannett Westchester Newspapers,
November 28, 1981.
Image Sources
Visit Westchester County NY (https://www.visitwestchesterny.com/listing/marshlands-conservancy/142/)

eBird (https://ebird.org/species/ycnher)

Additional Information