Ruthmere
Introduction
Built in 1910 by Albert and Elizabeth Beardsley, Ruthmere is a three-story Beaux Arts mansion designed by architect Enoch Hill Turnock. The estate is named after the couple's only daughter, Ruth, who died in infancy. The "mere" was added as a Latin reflection of the home's location "near water." Guided tours of the home are offered at the top of every hour during normal operating hours and special events are hosted throughout the year. The home was added to the National Register of Historic Places in 1978.
Images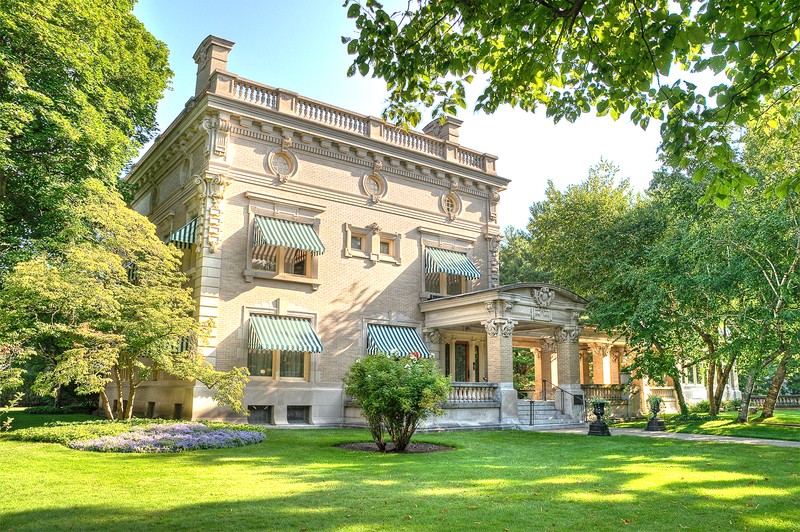 The home's grand entry hall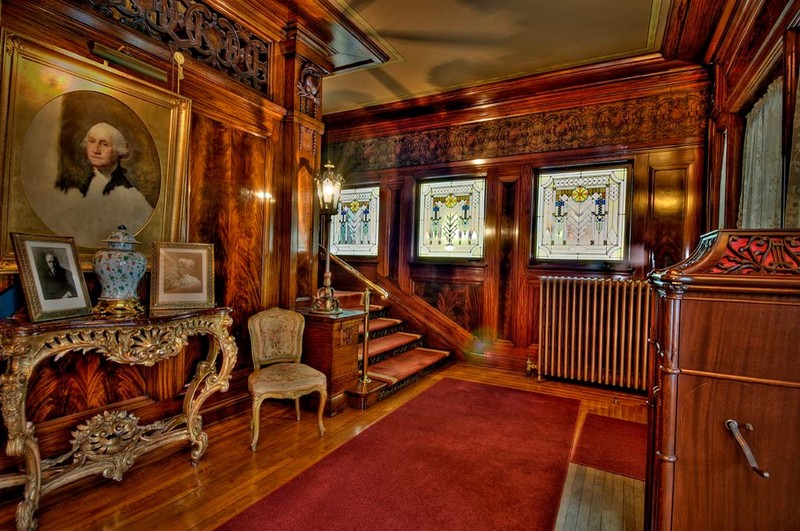 Ruthmere's dining room massive wall mural.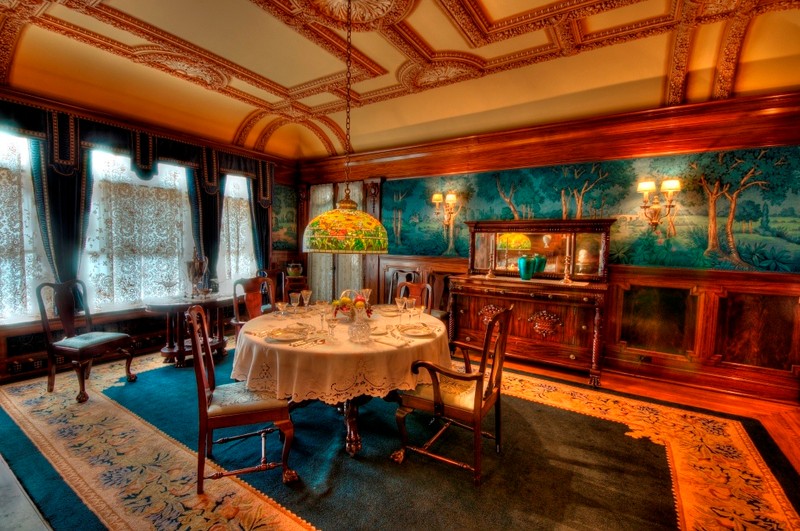 A section of Ruthmere's quilt garden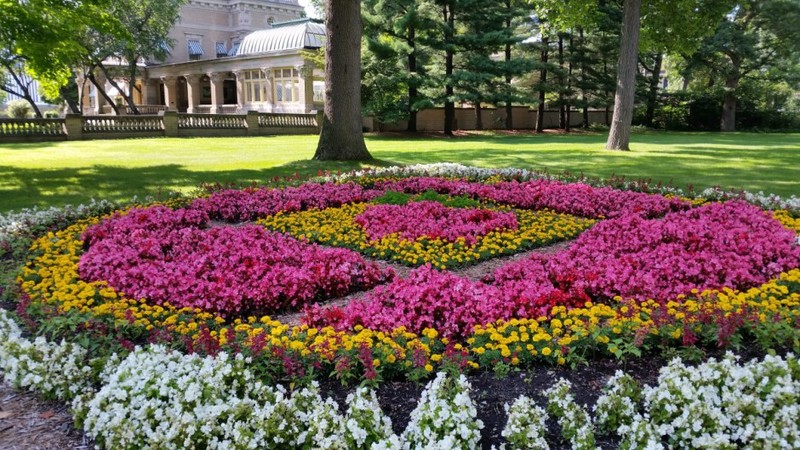 Backstory and Context
Albert Beardsley was the nephew of Elkhart's founder, Havilah Beardsley. Albert moved to Elkhart at age fourteen from Dayton, Ohio and made his fortune through owning several starch mills and by his involvement in Miles Laboratories. Both he and Elizabeth died in 1924 and ownership of the estate passed to their nephew, Arthur, who resided there until 1944. The Deputy family then occupied the home until 1967. It was then purchased by the Beardsley Foundation that year and restoration began soon after in 1969. The estate then opened to the public in 1973.
The Balden brick and Indiana limestone mansion features a French drawing room, library, dining room with Tiffany chandelier, a conservatory, three bedrooms, a morning room, pocket doors, stained glass windows, and numerous works of art. The basement served as a game room and can now host small weddings and other special events. Outside the home are a courtyard, three-car garage complete with a 1916 Milburn, and the estate's famous quilt gardens.
Ruthmere hosts Free Family Sundays the first Sunday of April through November and Coffee on the Piazza every Saturday morning during June, July and August from 10:00-noon. It also features live acoustic music during its Summer Thursdays concert series from 4:30-6:30. Finally, Ruthmere hosts holiday tours and a fall concert series in its basement special events room.
Additional Information