Midwest Museum of American Art
Introduction
The Midwest Museum of American Art showcases various works from 19th and 20th century American artists. Its 25,000 square feet of gallery space displays over 900 pieces of art and the total number of pieces in its collection numbers over 6,000. Housed in a 1921, neo-classical former bank building, the museum features nine galleries that contain various art forms to include sculptures, lithographs, pottery, drawings, paintings, prints and watercolors that trace the history of American Midwestern art.
Images
Former bank building now home to the Midwestern Museum of American Art.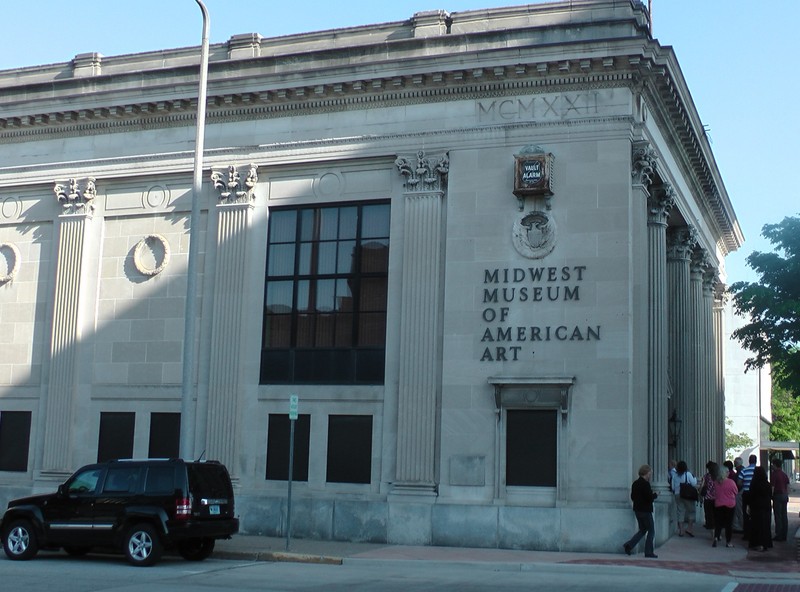 Gallery space within the museum.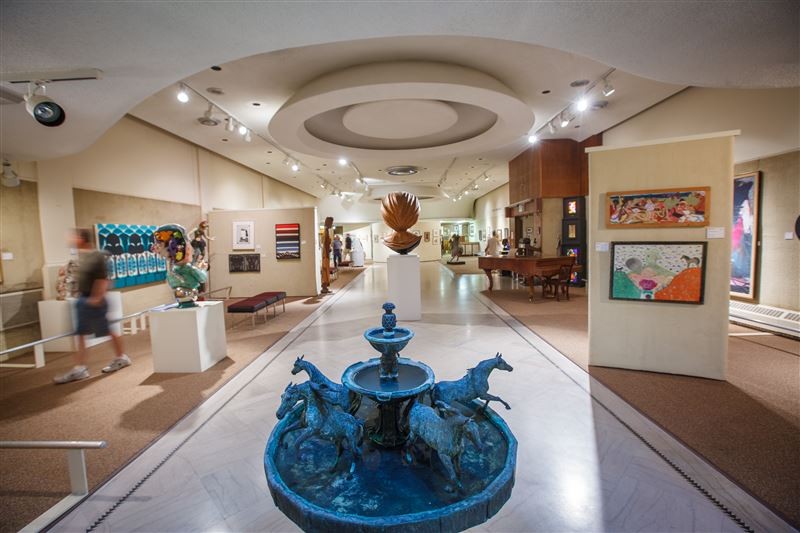 The one-of-a-kind gallery housed in a bank vault.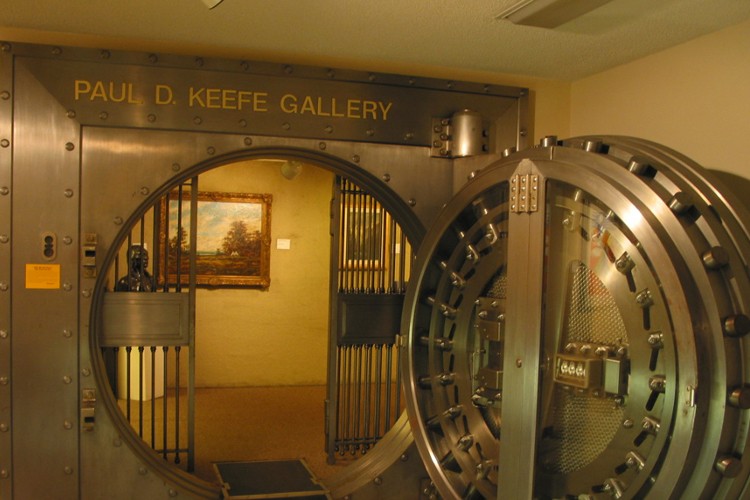 The R. Douglas and Barbara Grant Family Gallery of Art Pottery.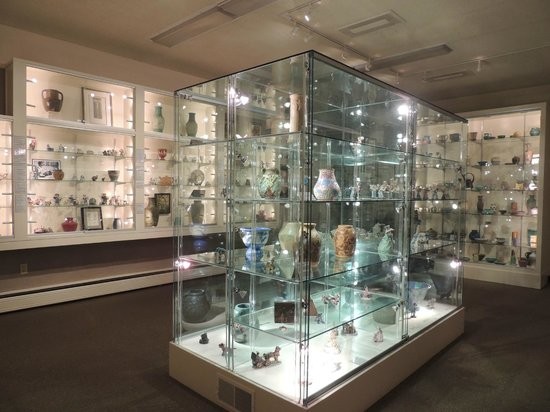 Backstory and Context
The museum's galleries, one of which is housed in the former bank's vault, feature works from various American schools such as Abstract Expressionism, Chicago Imagists, American Impressionism, and the Ashcan School. Two of the more popular artists featured at the museum are Norman Rockwell and Anna Mary Robertson Moses, aka Grandma Moses. Its Rockwell collection is home to his 1917 oil on canvas, "No Credit Given," and numerous hand-signed lithographs and collotypes.
Other artists featured are Hans Hoffman, Edward Moran, Roger Brown, and Grant Wood. Featured works include "Sheaves of Corn" by Grant Wood, Andy Warhol's 1956 "Grasshopper Heaven from the Bottom of my Garden," "Seacoast" by Edward Moran, and Hans Hoffman's abstract work "Untitled #5." The museum is also home to the R. Douglas and Barbara Grant Family Gallery that houses the world's largest public collection of Art Pottery.
Its most recent rotating exhibit, "Under the Big Top," explored the circus as a theme in American art. The museum offers group tours by reservation, Noon-time Talks every Thursday, and special lectures and films throughout the year. Finally, the museum hosts its annual Elkhart Juried Regional Art Exhibition in which local artists display their works for sale and possible awards.
Additional Information