Schoellkopf Field
Introduction
Since its initial completion in 1915, Schoellkopf Field has served as the home of Cornell football and lacrosse teams. During the 19th century, most of Cornell's sports teams played at Percy Field, which was located where Ithaca High School now stands.
Images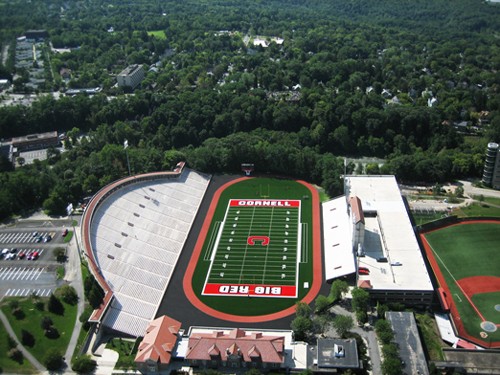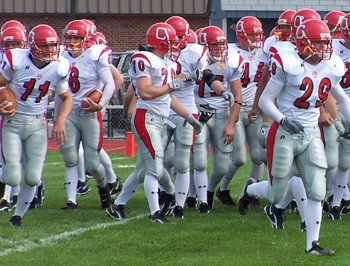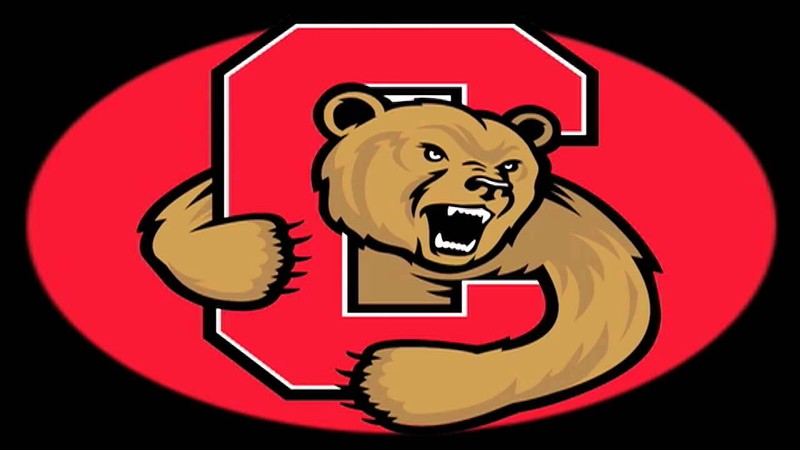 Backstory and Context
As Cornell grew in the early 20th century, so did the popularity of football and other team sports. University administrators and boosters believed that Cornell needed a modern athletic facility in the early 1900s, and on October 9, 1915, Schoellkopf Field was dedicated. The original facility was made possible by a donation from Willard Straight, Cornell class of 1901, who made the donation in memory of his friend Henry Schoellkopf, class of 1902. Schoellkopf had been a talented football player and was known as "a beloved gentle giant." It is rumored that Schoellkopf once dove 70 feet into a gorge to save a dog.
The stadium is also home to Cornell's sprint football team. Sprint football is a lightweight version of football where all players must be no heavier than 172 pounds. It's called "sprint" football because the game focuses on speed rather than size. The rules are identical to regular football.
Cornell's first season of league competition in sprint football was in 1937. Alfred Wolf coached the team during its first five years. Bob Grant took over as coach in 1942. However, when World War II broke out the lightweight team took a three- year break. Coach Bob Cullen brought the team back in 1946. Between 1947-57 the team had eight different coaches. Cullen returned as coach in 1958. It was at this time that Cornell's lightweight teams began becoming a serious contender in the league, which was previously always dominated by the Navy team. Big Red won 14 second or third place league finishes between 1958 and 1975 and the team won its first ELFL title in 1975. Cullen was elected into the Cornell Athletic Hall of Fame in 1984.
Sources
"Schoellkopf Field." Cornell University. Accessed April 8, 2016. http://cornellbigred.com/sports/2007/7/30/SchoellkopfField.aspx.
"Schoellkopf Field." Accessed April 8, 2016. http://football.ballparks.com/NCAA/Ivy/Cornell/
http://www.cornellsprintfootball.com/about-our-sport.
Additional Information