Bayou Teche Museum
Introduction
The Bayou Teche Museum covers just about every aspect of the history of New Iberia and the Bayou Teche region from sugar cane to religion. The museum first opened its doors in 2010 and as its marque states, "the industry, the people, the history" are its primary foci. The museum's interactive exhibits allow its visitors to listen to music, view videos, and take a simulated elevator ride into a salt mine. The museum is located along New Iberia's award winning Main Street and is currently open every Thursday through Saturday from 10:00-4:00.
Images
The Bayou Teche Museum located next to the Evangeline Theater.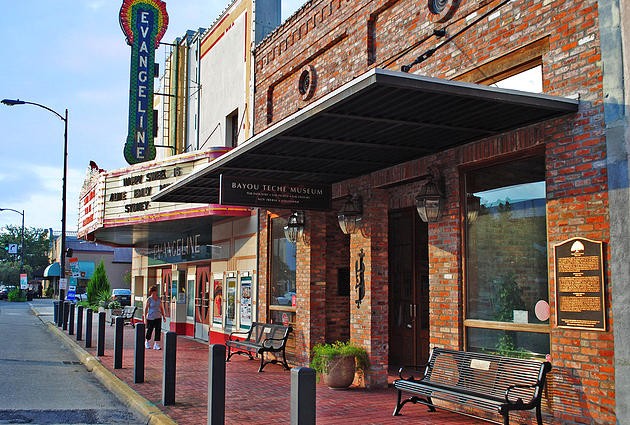 Part of the exhibit devoted to local music.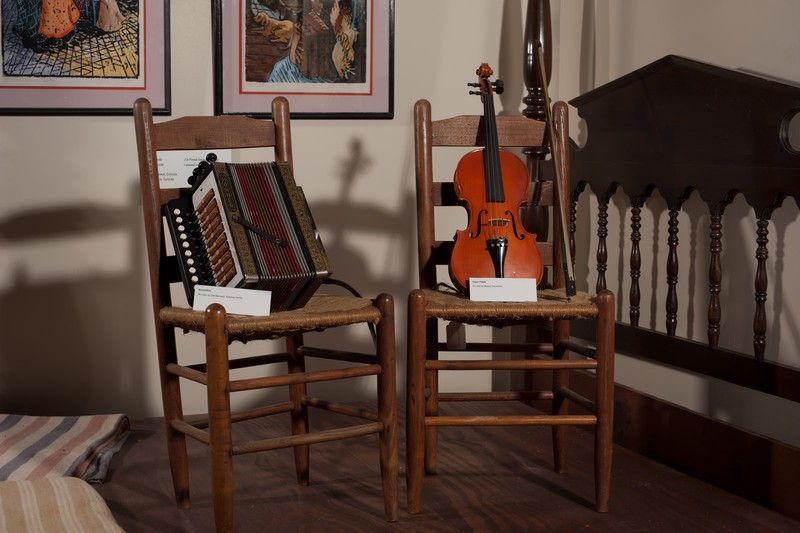 George Rodrigue's artwork on display.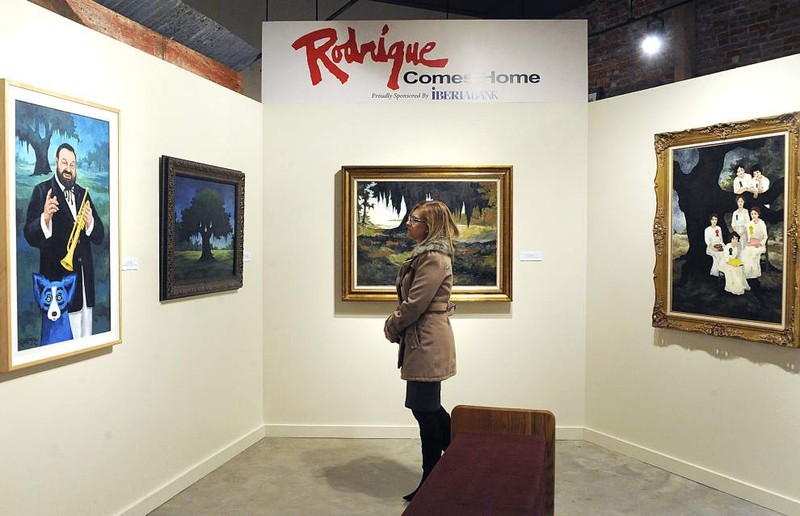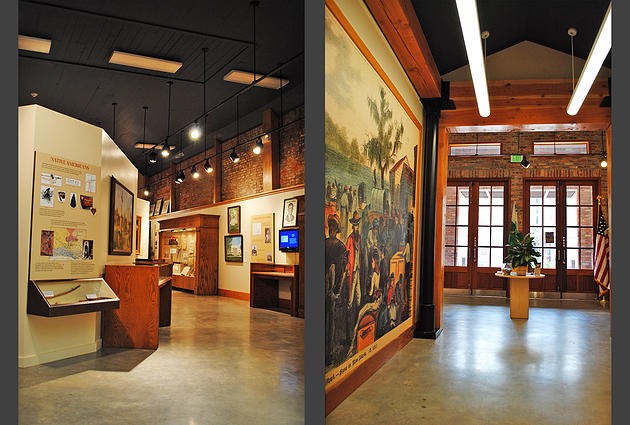 Backstory and Context
The idea for the Bayou Teche Museum was hatched by Paul Schexnayder and Becky Schexnayder-Owens back in 1992 and they founded the New Iberia Museum Foundation in order to turn their idea into reality. The foundation chose an historic building in downtown New Iberia that served as a grocery and then a fur warehouse in the 1890s and, later, as a sports center in the 1930s to house the museum. The foundation has recently acquired another building at the corner of East Main and Serret Alley and intend to use it as a multipurpose facility complete with educational and community spaces and as home to its research library and archives.
As for its exhibits, the museum directs its attention to how the Civil War, education, music, local politics, and religion impacted New Iberia and Iberia Parish. It also features exhibits devoted to two of New Iberia's more famous native sons, artist George Rodrigue and author James Lee Burke. Rodrigue is known for his paintings of Louisiana landscapes, Cajun culture and, of course, his famous "blue dog." The museum currently has 13 of his works on display. Burke placed New Iberia on the map, so to speak, with his Dave Robicheaux detective novels.
The museum also has an exhibit dedicated to the Attakapas and Chitimacha Native American tribes, both of which flourished in the area. Yet another exhibit is devoted to shipwrecks that have occurred in the Gulf of Mexico, with the most famous being that of the S.S. New York which sank almost 200 years ago and was discovered in 1986.
Additional Information