World War II Coastal Batteries Marker
Introduction
This historic marker commemorates the efforts of soldiers and sailors who manned coastal defense stations throughout North Carolina. Although these coastal batteries did not directly engage the enemy, they provided a line of defense that would have been necessary had it not been for the sinking of several German submarines in this area by US Naval ships. Even though Nazi Germany never invaded the United States, they still posed a serious threat just off the coast. This section of the North Carolina coastline became known as Torpedo Alley, as many of the 400 ships sunk by German U-Boats were attacked in this area. In response, the US Navy sunk three U-Boats in the waters near Morehead City :U-85, U-701, and U-352. U-352 was launched in May 7, 1941 and sunk 26 miles south of Morehead City on May 9, 1942 by the U.S. Coast Guard cutter 'Icarus'. Fifteen submariners died and thirty-three survived, becoming prisoners of war. The remains of the submarine lie 115 feet down on the seafloor and it is now an artificial reef. It is a popular diving site for scuba divers. The site was placed on the National Register of Historic Places in November, 2015.
Images
German submarine U-352 on the ocean floor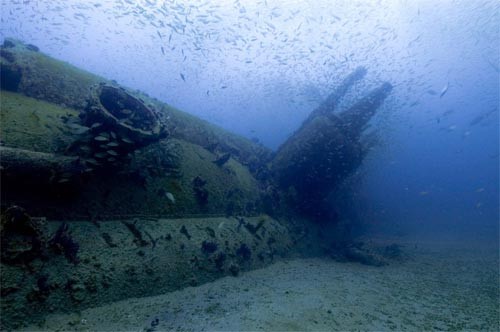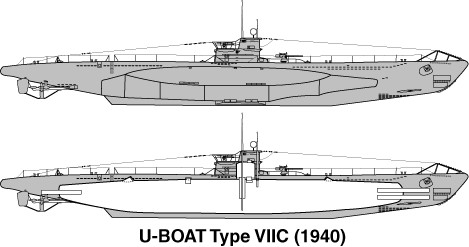 This historic marker tells the story of the Coast Guard, who manned coastal batteries in this area until 1944.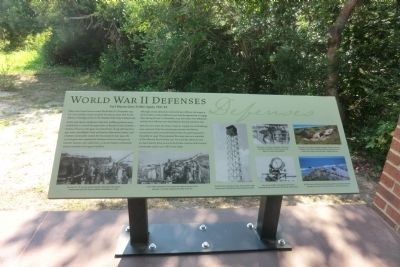 Backstory and Context
U-352 was a Type VIIC submarine and belonged to the 3rd U-boat Flotilla. Its first patrol was primarily in Scandinavian waters before reaching Iceland. It then made its way to Saint-Nazzaire, France before sailing across the Atlantic in early April, 1942. On the day it was sunk, it fired a torpedo at the Icarus but the torpedo exploded prematurely, giving away the subs location. Depth charges launched from the Icarus fatally damaged the sub, and the captain ordered everyone to abandon ship. One of the survivors, radar technician Kurt Krueger, said the captain was obsessed with earning the Knights Cross medal (awarded to those sinking more than 100,000 tons of enemy ships) and as such was quite reckless in his command, leading to the sub's demise.
Sources
Rick Allen. "German sub sank near U.S." The August Chronicle, 5-18-99.
Additional Information