Morehead Planetarium and Science Center
Introduction
Located on the University of North Carolina at Chapel Hill's campus, The Morehead Planetarium and Science Center was the first planetarium to be built in the South and cost approximately three million dollars to construct. Morehead Planetarium opened on May 10, 1949 after nearly eighteen months of construction. It remains one of the oldest and largest planetariums in the nation. The facility receives approximately 1/3 of its funding from ticket/gift sales, 1/3 from state sources, and 1/3 from donations and contributions.
Images
Morehead Planetarium and Science Center Sundial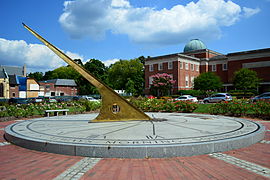 Morehead Planetarium and Science Center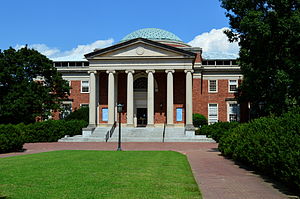 Morehead Planetarium and Science Center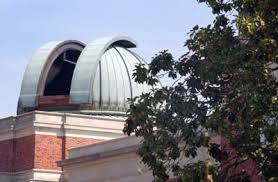 Morehead Planetarium and Science Center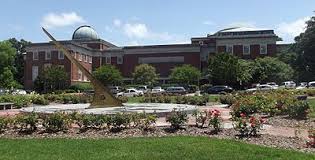 Learn about the history of planetariums in the US-click the link below for more information about this book from Rutgers University Press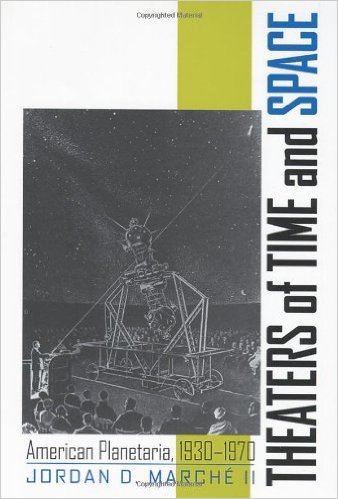 Backstory and Context
Additional Information

Morehead Planetarium was designed by
John Russell Pope, the architect who designed both the Jefferson Memorial and the National Archives Building in Washington, D.C. At the time, the planetarium was the most expensive building ever constructed in the state of North Carolina.

Both the planetarium and its technicians played an instrumental role in the training of the nation's earliest astronauts. Every astronaut who participated in the Mercury, Gemini, Apollo, Skylab, and Apollo-Soyuz Test Project programs between 1959 and 1975 were trained in celestial navigation at the facility. Some of the most well-known astronauts to undergo training at the planetarium include Buzz Aldrin, Neil Armstrong, John H. Glenn Jr., and Alan B. Shepard Jr.
1
The celestial navigation that these astronauts learned at the center has been around in some form for centuries, and perhaps even as long as ancient times. Celestial navigation is a method of navigating using celestial bodies, i.e., the sun, moon, stars, and planets. Before modern navigation, sailors used rising and setting stars to guide their ships across oceans. Celestial navigation even played a role in the Underground Railroad, a system of escape routes used by people seeking freedom during the days of slavery in the South. By following the North Star, slaves traveled between safe houses and towards freedom.
While many of the center's programs do cater to children, there are plenty of programs for adults and teens as well. The Carolina Science Cafe occurs every month. This program is designed to discuss current events in science that the general public has become familiar with through the media. Past talks have included Dr. Sergey Krupenko's "Diet, Current Science and Cancer", Dr. Helen Lazear's "Fighting Zika", and Dr. Gail Henderson's "GeneScreen: Testing Healthy Adults for Rare Conditions."
Sources
Morehead Planetarium and Science Center website, http://www.moreheadplanetarium.org/ accessed 3/15/16 University of North Carolina website, http://unc.edu/interactive-tour/landmarks/morehead-planetarium/ accessed 3/15/16 Celestial Navigation, http://celestialnavigation.net Astronomy.com http://www.astronomy.com/observing/astro-for-kids/2008/03/celestial-navigation accessed 3/15/16 Information about astronomy and the Underground Railroad from the NASA website http://www.nasa.gov/audience/foreducators/5-8/features/F_Underground_Railroad.html accessed 3/15/16
Additional Information