Freeman Roundhouse Museum
Introduction
This unique local landmark is known as the Freeman Roundhouse Museum, which was built around the mid-1940s by the son of a former slave, Oliver Nestus Freeman (1882-1925). Freeman, who attended the Tuskegee Normal School where he learned about construction and stonemasonry, arrived in Wilson around 1910 and began working as a mason. He built his own home around this time. He decided to build the roundhouse for veterans returning from WWII to rent. The museum celebrates Freeman's contributions to Wilson as well as those of other African Americans. Freeman was also masonry sculptor and he created artwork that are on the museum grounds, including a seven foot dinosaur.
Images
The Freeman Roundhouse Museum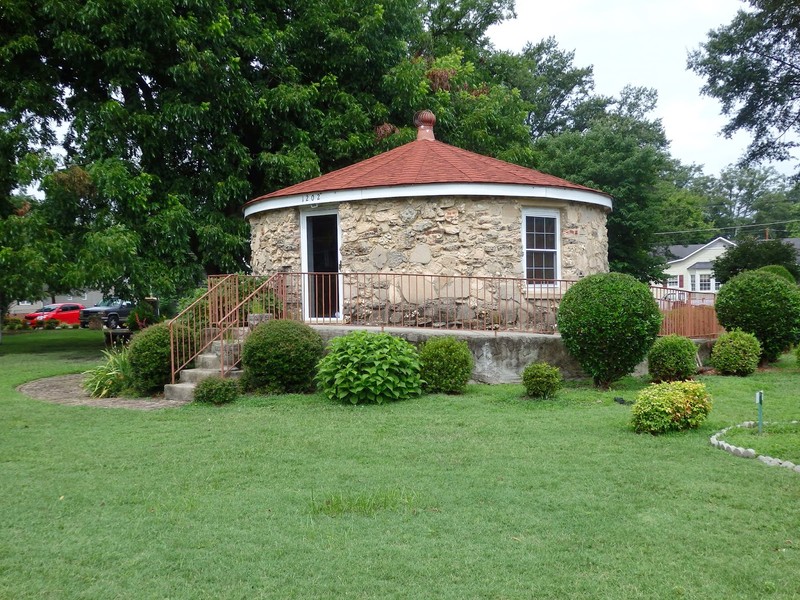 The dinosaur Freeman created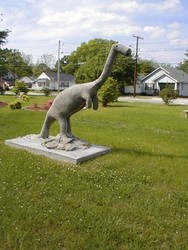 Backstory and Context
Freeman's architectural style is characterized by rough stonework, and examples of this can be seen in chimneys, walls, etc. on houses all over Wilson. The museum fell into disrepair by the 1990s but local residents led the effort to restore and open it as an African American museum. It was moved to its current location in 2001.
Sources
http://www.theroundhousemuseum.com/about-freeman.html http://ncarchitects.lib.ncsu.edu/people/P000382
Additional Information