City Hall
Introduction
Completed in 1911, Chicago City Hall was designed by the architectural firm Holabird & Roche. The building is home to the offices of the mayor, the city treasurer of Chicago, the City Clerk, some of the city's departments, the wards of the various aldermen of Chicago, and the chambers of the Chicago City Council. It reaches 11 stories and was built in the classical revival style. The classical revival style, or neoclassicism, refers to Western movements in visual arts, literature, theatre, music, and architecture at various points throughout history that were inspired by stylistic elements of Ancient Greek and Ancient Roman art.
Images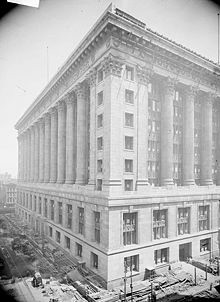 Views of the building's rooftop garden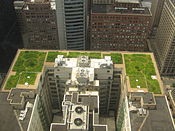 Chicago's City Hall, book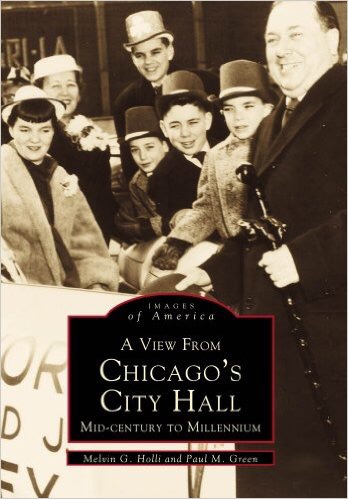 Backstory and Context
The term "alderman" is somewhat confusing, as its meaning and usage varies slightly not only from country to country, but also from state to state. The word originally comes from the Old English title ealdorman, which meant "elder man", and was used to refer to leaders of the shires. This title of "elder man" was common throughout much of present-day Europe at the time, with similar titles used in Germany, Sweden, and Denmark.

In the modern-day United States, the term alderman generally refers to something akin to a city council member or any kind of elected public official serving a localized area in a more general capacity. Generally, cities either employ the city council or the alderman terminology, but not both. However, in Chicago they use both terms, meaning they have a city council composed of aldermen.

One of City Hall's more modern features is a rooftop garden, known as the Green Roof. Completed in 2001, the 38,800 feet of garden space was done in an effort to study the impact of green rooftop spaces on the heat island effect in urban areas. An urban heat island is a metropolitan area that is significantly warmer than surrounding areas due to human activity. Rooftop gardens are believed to help reduce this effect because the main cause of rising temperatures in urban areas is the alteration of the landscape. The urban heat island is detrimental for a number of reasons, including its harmful affect on air and water quality.
Sources
https://en.m.wikipedia.org/wiki/Chicago_City_Hall https://en.m.wikipedia.org/wiki/Neoclassicism https://en.m.wikipedia.org/wiki/Alderman#United_States http://www.chicagotraveler.com/attractions/city-hall-county-building.html https://en.m.wikipedia.org/wiki/Urban_heat_island
Additional Information