Marion County Historical Society and Museum
Introduction
The Marion County Historical Society, Inc. was founded in 1908. The Society is dedicated to preserving the local history of Fairmont, Marion County and North Central West Virginia. Today, Marion County Historical Society operates a local history museum that includes the former Sheriff's Residence and a portion of the old county jail.
Images
Marion County Historical Society and Museum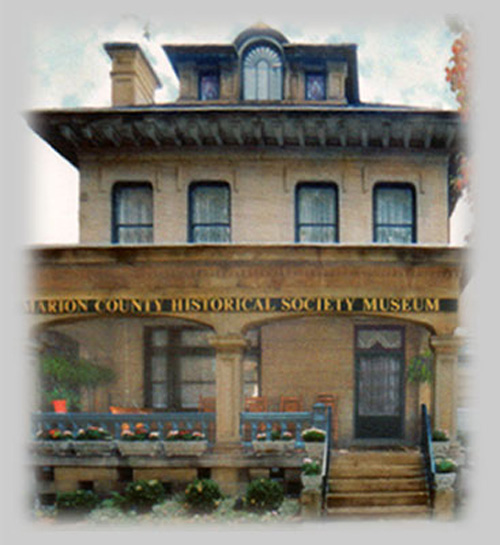 Bernard Lee Butcher, founder of the Historical Society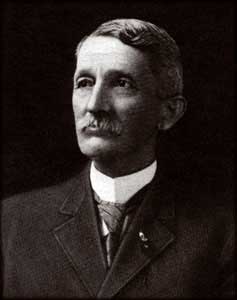 Backstory and Context
The Marion County Historical Society was founded in 1908 by Bernard Lee Butcher (1853-1918), who was the State Superintendent of Schools in 1880. He founded the Society because of his interest in genealogy. Butcher published his first major work, A Genealogical and Personal History of the Upper Monongahela Valley, in 1912.
In 1986, the Marion County Commission donated the former county Sheriff's Residence, Circa 1912, to the Society to use as a museum. The new Marion County Historical Society and Museum opened its doors to the public on Labor Day, 1986. Different rooms throughout the historical home represent different eras or subjects in American history. Collections include artifacts related to Marion County and West Virginia history, including exhibits on the all of the Wars dating back to the Revolutionary War, Black History in Marion County, various exhibits depicting how rooms of the residence looked when they were in use and rotating exhibits of the history of the coal, glass and other industries in the state. One of the most popular attractions at the museum—especially for young schoolchildren—is the Sheriff's office and jail which are part of the museum and guided tours. The Marion County Historical Society and Museum also works with nearby Prickett's Fort State Park, which uses living history interpretation to exhibit and preserve our past.
Sources
Marion County Historical Society website, http://marionhistorical.org/index.html accessed 6 March 2016.
Additional Information