Congregation Ahavath Beth Israel
Introduction
The Congregation Ahavath Beth Israel of Boise, Idaho, is located in the 19th century synagogue on 11 North Latah Street. It is the oldest Temple west of the Mississippi that has been in continuous use since its foundation, and to this day remains the center of Judaism in the state. The building was added to the National Register of Historic Places in 1972.
Images
Exterior view of the present-day synagogue (www.boisearchitecture.org)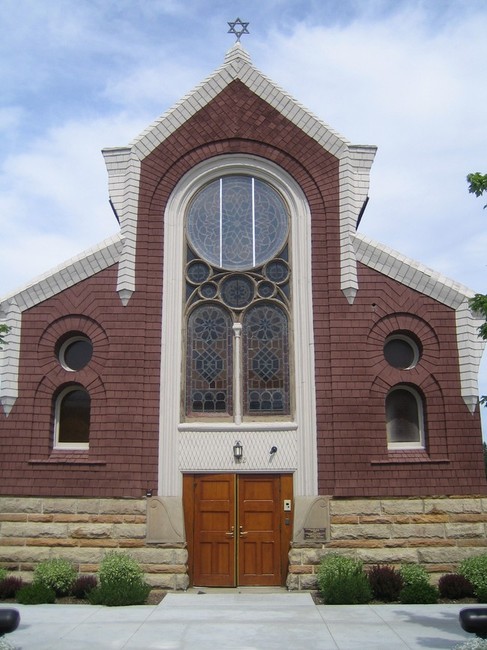 Exterior view of the synagogue in 1974, when the building was located on State street (Wikimedia Commons)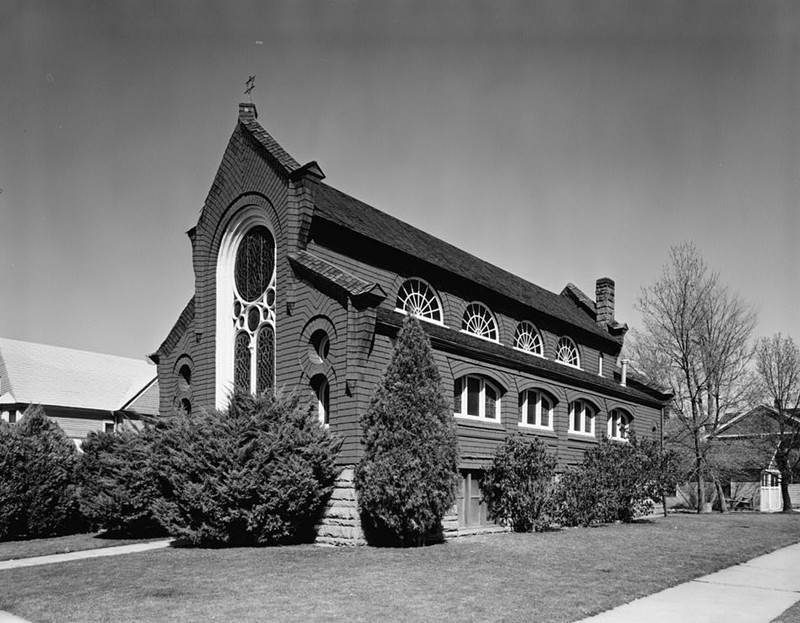 Backstory and Context
During the 1860s Idaho was experiencing a mining boom due to a series of gold rushes, which brought much wealth to the region. Jewish merchants from Germany were amongst those migrating to the Boise area. The Boisean Jewish community was initially fragmented and worshiped in a number of rented halls. In 1895 leaders of the dispersed groups merged and organized themselves around a new umbrella, the Temple Beth Israel. They were initially led by Moses Alexander, then mayor of Boise and later the 11th Governor of Idaho. The congregation commissioned architects Chestney and Schroeder to construct a temple, and a year it was complete. It was initially located on the corner of 11th and State streets.
After a series of renovations were carried out the Temple was rededicated and reopened in 1981. The Jewish community had grown in Boise during the 20th century, and in 1986 the other major congregation in the region, Ahavath Israel, merged with Temple Beth Israel to form the Ahavath Beth Israel that exists today. Ahavath Israel agreed to make use of this building rather than their synagogue located at the junction of 27th and Bannock Streets. Due to this merger the community needed a bigger space in which to worship. In 2003 the entire building was therefore moved to Latah Street as a single piece, using an enormous wheeled platform.
The building is built in a distinctly Iberian style, described as "modern Moorish" by Chestney and Schroeder. It features a Romanesque Revival plan with nave, aisles, a large social hall, a sanctuary, and a round-arch style exterior with ark doors and keyhole-shaped windows. The materials used give the structure a distinct appearance; the sandstone base, made using alternating layers of local white and pink rock, merges into cedar shingle walls. Inside, one can admire the stained-glass windows and the original handmade Star of David that was restored in 1981. Today, the Temple continues to serve the Ahavath Beth Israel congregation, who are affiliated with the Union for Reform Judaism.
Sources
http://pds.cityofboise.org/media/200922/boiselandmarks.pdf http://boisearchitecture.org/structuredetail.php?id=108 https://web.archive.org/web/20031207182001/http://www.ahavathbethisrael.org/history.htm
Additional Information